In general, you can eat a protein bar for breakfast. It is a good solution for busy people who don't have time in the morning. High-quality protein bars can add over 20 grams of protein, and plenty of fiber to your existing breakfast, as well as they, can be eaten on their own.
So there are many ways to skin the cat. And if you already have a breakfast like breakfast cereals, then in my opinion a protein bar is a much better choice. Here's why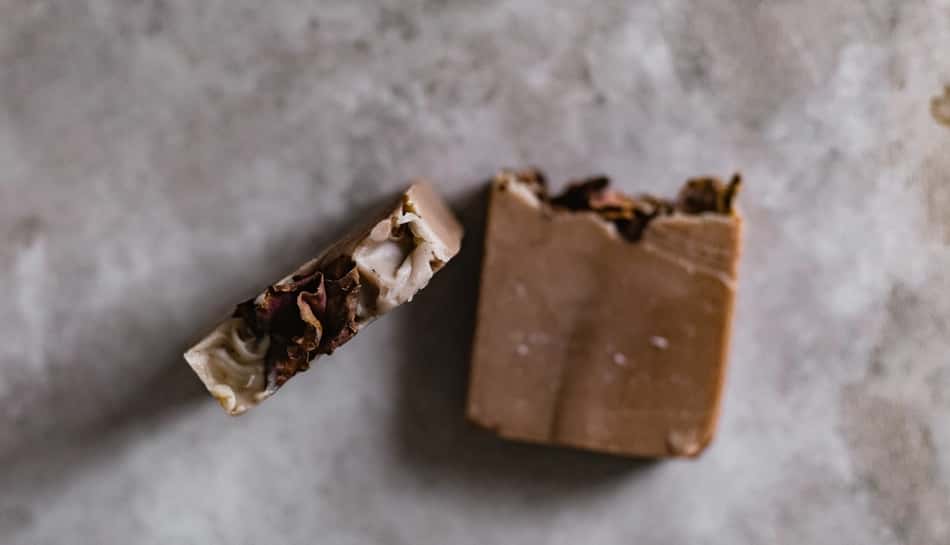 Are Protein Bars Good For Breakfast?
As a whole, protein bars are good for breakfast because they provide a good source of protein, fiber, and several vitamins and minerals. Protein bars are often enhanced with caffeine and herbs such as ginseng which can lower glucose and improve energy.
Having a protein bar is a great start especially if you're in a calorie deficit.
It's small
It's delicious
It lowers hunger
It gives protein
I know you may think that protein bar is ultra-processed food.
I get it.
But when you look around, almost everything we eat is highly processed, too.
Breakfast cereals

Cheese

Fruit yogurt
Energy drink
Chocolate bar
Baby formula
In fact, over majority of products in the Walmart or Costco is somehow processed (source).
So if you're ok with eating breakfast cereals, or mars bar, then tell me.
What is different with protein bars?
Exactly.
I'm not saying you should only eat protein bars. In fact, you can get really creative. Because just like the breakfast cereals, you can combine your protein bar with other foods to make a more compound meal.
Related article: Do Protein Bars Make You Fat?
What Should You Eat With A Protein Bar
In general, there are several foods you can eat with a protein bar. It can serve as a snack replacement with your morning coffee. Also, it can be eaten with yogurt, oatmeal, fruits like apples or bananas, or even with another protein shake.
Look.
Ideally, I would love to have for breakfast:
Freshly baked French-flour croissant
Still warm blueberry pastries
Water from just chopped coconut
Italian espresso
But it's not gonna happen.
Because I'm too busy. We are all busy. We're all juggling.
One or more jobs
School
Family responsibilities
Early-mornings and late-nights
And million other things
So it will all depend on how much time you have.
Because for jugglers like you and me who struggle with time in the morning, having a protein bar on its own is good enough.
But if you have a little extra time, and you want to add something more to your protein bar, here are my best choices.
Related article: Can I Eat Protein Bars Without Working Out?
Protein Bar and Coffee For Breakfast
Eating a protein bar and coffee for breakfast can kick start your metabolism and give you the needed energy for the day. Both coffee and protein bars have been linked with some robust benefits like suppressing appetite, which can effectively reduce total calorie intake.
Again, this is not ideal. But it's good enough.
This is perfect for people who:
Don't have time for breakfast
Don't like to eat a big breakfast
Doing calorie deficit
Need more energy
Protein Bar and Yogurt For Breakfast
Having a protein bar and yogurt for breakfast is a great way to start the day. Yogurt, as one of the most biologically active foods, is full of proteins, vitamins, and minerals that not only taste good but it can be mixed with a chopped protein bar to deliver a complete breakfast meal.
This will take 20 seconds longer than your typical breakfast:
Take a knife and a chopping board
Take one to two breakfast bars (ideally from the fridge so they taste better)
Chop the bars into small stripes and crumbles
Take a bowl
Put the yogurt into the bowl
Put all the stripes and crumbles of the protein bar into the bowl and mix
You welcome.
Protein Bar For Breakfast Weight Loss
Generally, having a protein bar for breakfast can help with weight loss. People who normally don't have time to eat or they eat high-carb cereals can benefit from substituting their regular breakfast with a protein bar that has more nutrients and can improve the satiety for longer.
In other words, if you eat already some type of cereal breakfast then you may consider a change for protein bars. Here's why:
They maintain glucose better
They give more energy
They have more proteins
They have plenty of fiber
They suppress appetite
Which is much better choice than breakfast cereals.
Related article: Will Eating Protein Bars Build Muscle?
What Is The Best Protein Bar For Breakfast?
In general, the best protein bars usually have a dense texture and high amount of protein, lower amount of carbs, and often can be enhanced with additional creatine, caffeine, or herbs. They are also fortified with vitamins, minerals, and energy-rich ingredients.
There are literally hundreds of protein bars on the market. Some of them have more robust ingredients than others.
So if you plan to exchange your current breakfasts (or lack of it) with a protein bar, you should look for protein bars that have:
Good taste

At least 20 grams of protein

Less than 10 grams of carbohydrates
Keep it simple.
Can I Eat Protein Bars to Lose Weight?
As a general rule, you can eat protein bars to lose weight. Weight loss is driven by calorie deficit for an extended period of time and having a high-protein snack like a protein or sports bar between your meals can improve your satiety and lower total calorie intake.
Conclusion
Protein bars are a great alternative for busy people or for people who don't like to eat a big breakfast
They are a great way to get extra energy, while also being in the calorie deficit at the same time
They can be eaten on their own or as a part of a more robust meal
Also, remember that if you have time and energy to have real food it is actually better to eat real food. Having a protein bar for breakfast shouldn't be the primary option if you have access to a cooked meal.