I've been using Hydrow for the last 6 months on hardwood, laminate floors, carpets, as well as concrete flooring. Last month I decided to get a mat under my Hydrow (finally) because I was sick and tired of my rower sliding back and forth (not to mention having to clean all the floors).
Today I will explain if Hydrow rower needs a mat, and if so, which one is the best based on the type of floor you have.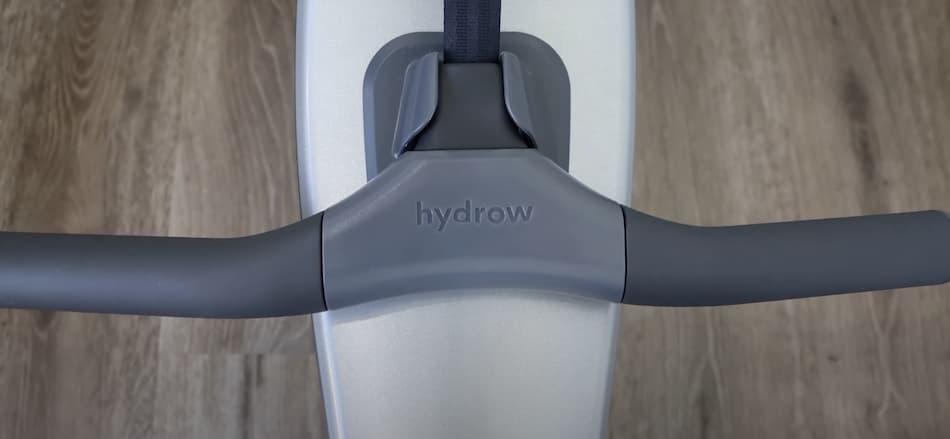 As a whole, you do need a mat under the Hydrow rower, especially for hardwood and laminate floors because it will protect the floor from scratches, as well as reduce the noise. It also helps to minimize the sliding of the machine back and forth while rowing. However, if you have a carpet, I recommend placing a simple yoga mat under the rower.
Here is my brief answer, but if you want to know more details on why it's important to have a mat under Hydrow and (most importantly) which mats are the best, keep reading.
Does Hydrow Have a Mat?
In a nutshell, the Hydrow rower doesn't come with the mat, however, you can order one from their online store for an additional $90.
The company recommends placing a Hydrow on a flat, level, and stable surface and using a protection mat under their rower, regardless of the type of floor you have.
They also remind us that any mat will work, as long as it fits the Hydrow dimensions (90 inches long and 36 inches wide).
Hydrow mat is made of high-quality condensed rubber material, similar to the ones that are used for treadmills or exercise bikes.
To be honest, I wasn't sure if I really need a mat for a rowing machine.
Unlike treadmills, rowing doesn't create so much impact on the floor, however, as you increase the intensity, the rower starts to slide (more on that next).
Do You Need a Mat Under Hydrow?
One of the reasons why I recommend you should get a mat under the Hydrow rower is because it will help you to reduce the sliding of the machine.
There are many ways that will keep your Hydrow from sliding.
For example, you can place weights in front of the legs, which will block the movement. You can also use glue or put double stick tape on the rear feet of the rower.
To be frank, I don't think this is the best idea.
Placing weights in front does block the machine (to some extent), but it doesn't prevent scratching the floor.
Plus, you need to have access to heavy dumbbells (the heaviest dumbbells that I own are 20 lbs, which is not enough weight to stop the movement).
Using glue or tape is also not ideal (for me) because I have to place my Hydrow vertically after every workout to save space (I live in a small apartment).
This means I would have to apply the tape after every workout.
Hydrow has rubber-coated caps to protect the floor
One thing that I like about Hydrow rower is it has rubber caps installed underneath the front and back legs.
The purpose of these rubber ends is to create a good amount of friction to keep the Hydrow in place, which helps to prevent it from excessive slipping.
These rubber caps work just fine if:
You do steady-state long-distance rows at around 24 to 28 strokes per minute which doesn't require a lot of power to pull the handle.
Your body weight is low (my wife weighs 160 lbs and has no movement problems).
However, if you're a bigger person (I weigh 190 lbs) and you like to do custom workouts or HIIT rows where you need to go as hard as possible for a short distance, the rowing machine starts to slide.
Related article: Best Hydrow Workouts For Health And Weight Loss
With this in mind, I contacted the Hydrow customer service team and explained the issue with sliding.
The sliding of the Hydrow may be due to bad technique
The customer service team member advised me that one of the reasons why the rower can move back and forth is due to a possible technique fault (aka I was pulling the handle too rough during the drive which causes the excessive movement).
Basically, they say that I may be moving too much body weight in the direction of the flywheel. According to the Hydrow representative, "I should slow down during the recovery phase and take time before I pull hard on the catch."
I tried (it didn't work).
Despite slowing down in the recovery phase, the moment I went over 32 strokes per minuter (I pull harder and faster during the drive) the more my rower was moving.
The Hydrow may slide because of the floor
Another reason why Hydrow can slide is because of the type of flooring. Floors that have a polished surface like tiles, waxed hardwoods, and vinyl don't have much friction and are often the most slippery.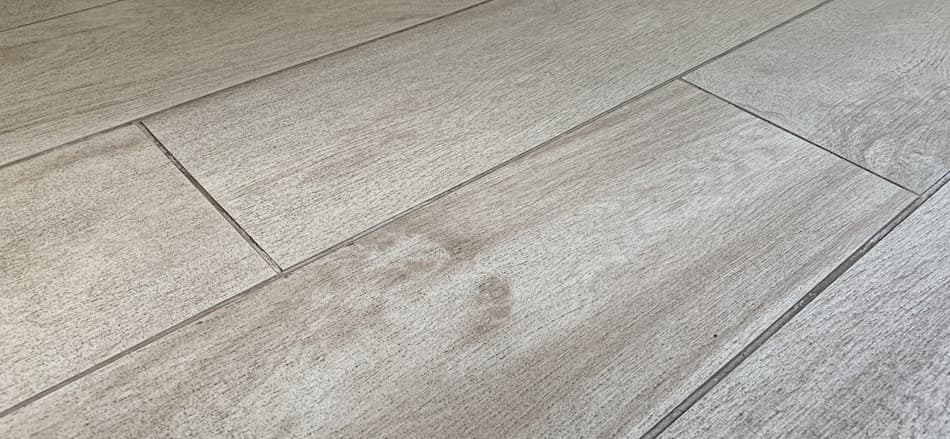 I understand that the movement was caused by a very high stroke rate, so I figured if I can get a mat and make my Hydrow more stable, it would solve this problem (hint: it worked).
Hydrow Mat Helps To Protect The Floor
In every Hydrow advert, you see people using their rowing machines in the living room or some other spaces around the house.
Yes, the machine looks glamorous and sleek and just screams to be displayed not only as a workout station but also as a state-of-the-art decoration.
However, if you're using the rower on hardwood, plywood, or another expensive flooring, it will most likely ruin your floor.
Another reason why I recommend you should get a mat under your Hydrow is it will protect the flooring from scratches and damage.
The rubber caps underneath the bottom of the legs are ok in the short term, but they may be not enough to protect the floor over the years to come.
Plus, the Hydrow rower weighs 145 lbs (plus your own body weight) and over time it can create flooring indentations that can ruin your hardwood or laminate floor.
Hydrow mat won't make the rower quieter
To be perfectly clear, installing the mat under the Hydrow won't make the machine quieter.
Hydrow is advertised as "silent magnetic resistance" but with a high stroke rate, you will still hear the machine quite significantly.
On average, the Hydrow rower generates noise at around 66 to 69 dB during the drive phase, which is similar to the noise of running tap water (it is slightly quieter than a dishwasher or shower).
For comparison, the Concept2 rower generates 85 dB, which is similar to lawnmowers or city traffic.
Unlike treadmills, the Hydrow noise comes from the electromagnetic drag mechanism, not from the impact on the machine.
Doesn't matter if you place your rower on the concrete floor, carpet, or laminated floor, the flywheel will make the same noise.
How To Choose Mat For Hydrow?
What to put under the rowing machine? The type of mat you choose for Hydrow should depend on a couple of things. Firstly, what other equipment do you already have, and secondly, where are you planning to keep the machine?
Either way, a Hydrow mat is necessary on hardwood floors because it covers the floor, absorbs the shock, and protects the joints from impact when training off the rower.
Here are some options you may consider.
Hydrow mat for bedroom
If you prefer to have a Hydrow in your bedroom (and that's the only piece of equipment you gonna use) I recommend getting Floor Thick Mat from Amazon.
This mat has the same dimensions as the Hydrow mat (3′ x 7.8′), but it's more robust for half of the price.
Hydrow mat for garage gym
If you prefer to use Hydrow in your garage gym (together with other gym equipment), I recommend one of the most popular types of rubber flooring called horse stall mat.
A horse stall mat is a heavy-duty versatile rubber mat, chemically hardened and compressed from natural or synthetic recycled rubber (these mats are made to last).
Originally, these mats were used in horse stalls because of their shock-absorbing, high-density material.
Today, horse stall mats are industry standard in most commercial gyms, children's playgrounds, locker rooms, ice asking rings, and some garage gyms too.
Plus, some companies produce rubber tiles and mats that can be used on any wooden floor.
By the way, rubber tiles are a good alternative to the mat.

Rubber tiles look like puzzles. You can use just a couple and place them under the legs of the rower, or you can cover your entire garage gym.
Plus, they come in a variety of colors. You can choose only one color or many (kind of like a chess mat) so the rest of your garage gym looks more alive.
Hydrow mat for laminate floor
If you plan to use Hydrow in your house and you have a laminate floor, I recommend you get some 3′ x 7′ rubber mat.
One of the biggest disadvantages to keep the rower on the laminate floor or vinyl plank flooring is the risk of flooring indentations (the small dents on the floor caused by the high pressure from heavy objects being placed in one spot).
If that's the case, placing the rubber mat or rubber tiles underneath your Hydrow will protect the floor and redistribute the pressure.
What about using Hydrow on the carpet?
One of the most cost-effective ways to use Hydrow without getting a mat is to place it on the carpet.
Most of the carpets provide firm enough padding to stop the machine from sliding. The material is also resilient so you won't necessarily damage the carpet.
The only problem is cleaning. Carpet is hard to keep clean, especially if you sweat a lot. Wooden floors or rubber tiles are much easier to keep clean.
You can use a Yoga mat under Hydrow
A good alternative is to place a yoga mat directly under your Hydrow rower.
The difference between the Hydrow mat and a yoga mat is that the Hydrow mat is more robust and durable. Plus, rubber flooring is better for noise canceling.
Yoga mats aren't the most durable, but they're firm enough to prevent carpet indentations.
Plus, yoga mats are easy to clean and sanitize. All you need is a bucket of water and wash it just like you would clean your floor. Plus, some good brands like Manduka offer a superior dry grip for anti-slippage.
Thin carpets are more stable and secure
Also, keep in mind that thickness of your carpet matters, too.
Fluffy and thick carpets can make your rower wobbly and unstable. It is also uncomfortable to do Hydrow mat workouts on a cushy carpet (especially when wearing tennis shoes).
Thin and stable carpets are ideal becasue they provide a more stable surface.
Learn more: Click here to learn more about how to use Hydrow without membership.
Conclusion
In short, using Hydrow without a protective mat can ruin your floor. A rubber mat can also prevent the machine from sliding and makes it easier to keep the area clean.
Right now, I'm using Hydrow in my bedroom (I plan to relocate to a house with a garage and will update this post as soon as I do it).