Today I wanna share with you my take on peloton EDM rides and explain why I think these classes are one of the best ways to improve your performance.
In general, all peloton rides which have the EDM acronyms suggest the class is will be dominated by electronic music style. EDM stands for Electronic Dance Music, which includes different music genres like house, electro, trap, dubstep, techno, and more.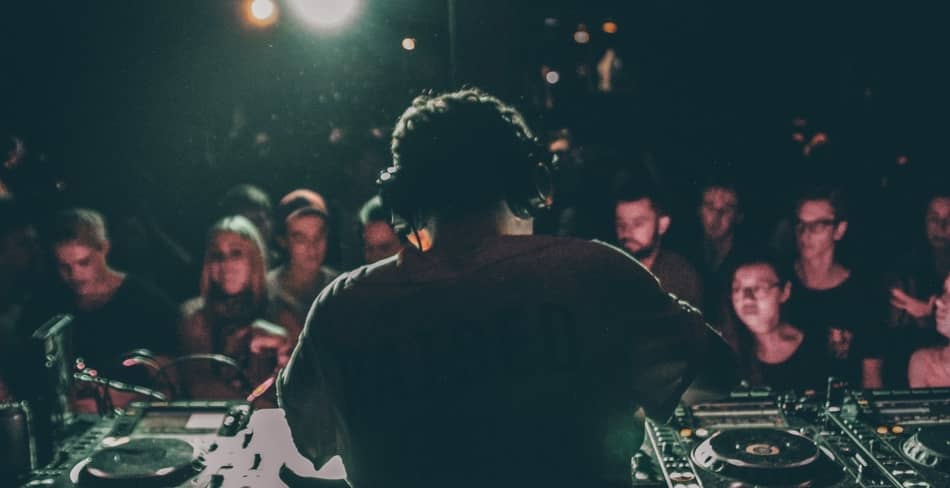 What Is Peloton EDM Ride?
I love peloton EDM rides because the electronic dance music has a clear beat, which makes it easy to ride the bike to the rhythm. They also make you train harder (more on that in a second).
The EDM is the second most popular music genre in the peloton app with over 2,200 classes. The class duration varies between 15 to 45 minutes and includes a combination of climbs, endurance rides, and intervals.
Click here to learn more about "peloton climb rides" and how to use them in my article here
I'm a kinesthetic learner, which means I not only enjoy moving to the rhythm but also understand how powerful the music is for training.
As you can imagine, I was licking my chops after I figured out that you can search and filter peloton classes by their music styles.
Why Does Music Improve Athletic Performance?
As a whole, music can improve athletic performance like exercise duration and intensity because it has a positive effect on lowering the sensation of fatigue.
Studies on exercise and music have shown that "synchronization between music and the motor tasks allowing the activity to be more efficient" (Nikol et al 2018).
Let me show you an example.
Dr. Meaghan E. Maddigan from the Memorial University of Newfoundland in Canada documented the effect of fast electronic music on the rating of perceived exertion, heart rate, and exercise intensity in 16 active cyclists.
The goal of this study was to "determine the effects of listening to high tempo music (130 bpm) on physical performance and acute physiological responses during high-intensity interval bouts of cycling" (Maddigan et al. 2019).
The participants were divided into two groups:
Group 1 (no music)
Group 2 (fast electronic music)
The results have shown that:
The average exercise duration in the music group was 10.7% longer, compared to the no-music group.

This means that people who listen to fast music during exercise are likely to either exercise for longer or maintain their current workout duration with less perceived effort level.
Not only that.
Other findings from the same study showed that the average breathing frequency was 11.6% higher in the music group, compared to the no-music group.

This happened because average blood lactate concentration levels after exercise in the music group were 12.5% higher, compared to the no-music group.
In other words, people who listened to faster electronic music managed to increase their intensity, which led to greater blood lactate accumulation and higher breathing rates.
What Kind of Music Does Peloton Play?
The peloton plays several different styles of music that range from pop, hip hop, alternative, EDM, Latin, and rock.
Songs can be very powerful. Some songs are energizing, while other peloton rides can make you cry, depending on the tunes.
They also have classes with mixed music that includes songs from certain time periods like the 80s, 90s, or 2000s.
Here you can see different peloton music rides by genres and their average beat per minute (BPM).
| Peloton Music Genre | Average BPM |
| --- | --- |
| Pop | 100 – 130 |
| Hip Hop | 80 – 115 |
| R&B | 60 – 90 |
| Rock | 90 – 140 |
| EDM | 120 – 135 |
| Latin | 60 – 100 |
peloton music rides
Peloton EDM rides usually have between 120 to 135 beats per minute, which is the typical music tempo in most dance clubs.
That's why people who love dancing (or just moving to the beat) will likely enjoy electronic dance music rides.
What Is The Best Music Genre For Peloton Rides?
If your goal is to ride longer and faster on the peloton, I recommend doing classes that incorporate faster music genres like electronic dance music.
Studies have shown that "exercises can be performed for longer duration with music than without music and the effect is more with fast music than with slow music" (Thakur, 2013).
This means that you can get higher power output, higher perceived enjoyment, and better motivation just from selecting the right type of music (or classes).
However, please remember that the best music for peloton rides will depend on your personal preferences.
Best Peloton EDM Classes
There are several types of electronic music rides on the peloton including house rides, EDM rides, and trap rides.
Here are the top 5.
#1 Jess King Experience
As a whole, the Jess King Experience is a series of cycling classes taught by senior peloton instructor, Jess King. Each class is inspired by electronic dance music from Ibiza, Berlin, Paris, London, and Brazil and features the live DJ (DJ John Micheal) in the peloton studio.
You can find the Jess King Experience class list in the "collections" tab. These are not the regular classes. They are the events.
In this class, you will see Jess on stage dressed to impress and share her positive energy with everyone.
Jess King is the best EDM peloton instructor because she is well known for her music taste within the peloton community for years. She also has thought workouts, which I love because they're completely different from other classes.
NOTE: You can try 30 min The Jess King Experience here.
#2 House Ride
One of the sub-genre of electronic music is a house, which is characterized by a repetitive four-on-the-floor beat.
What is the four-on-the-floor beat? In short, the four-on-the-floor beat is a rhythm pattern used in electronic music that maintains its pace throughout the song without any changes. The consistency and medium pace of the beat make it easy to sync pedal strokes to the tempo.
What is house ride on a peloton? In general, the peloton house ride is a class with electronic house music where the beat stays between 120 to 130 BPM. These types of classes are mainly focused on climbing and being out of the saddle with higher resistance and lower cadence.
There are several house rides on the but my favourite class is with Jess King from 26 July 2019.
This is a 45-minute workout that is all about uphill climbs, which makes it perfect for turning up this resistance knob and going after new PRs.
NOTE: You can try 45 min House Ride with Jess here.
#3 MusicFest Ride
What I like about the Musicfest is the energy of the songs because they make me feel more motivated and pumped up for training.
What is MusicFest ride on peloton? As a whole, the peloton Musicfest rides is a 45 minute class with Jess King that includes several EDM tunes from popular electronic music festivals. This is a high-intensity interval training workout where you alternate between fast sprints and slow climbs.
If you like electronic vibes, Jess King has the best music on Peloton.
NOTE You can try 45 min MusicFest Ride with Jess here.
#4 EDM/Electronic Dance Ride
The peloton EDM/Electronic dance ride is a combination of different electronic music sub-genres like trap, house, and techno.
What is trap on the peloton? As a whole, the peloton trap ride is a cycling class with a music style that is a combination of hip hop and electronic music. The difference between trap and house is that trap music has no pattern for the rhythm, which makes it harder to ride to the beat.
The irregular beat makes it hard for doing repetitive work like climbing, but it's perfect for doing sprints. That's why most of the peloton classes that use trap music include HIIT rides where you do speed intervals.
My favorite EDM/Electronic dance ride is the 45 minute class with Oliva Amato. This is an advanced interval class with an 8.8 difficulty level and a great combination of hills and sprints.
NOTE: You can try 45 min EDM/Electronic Dance Ride with Olivia here.
#5 Spotify Mint EDM Ride
As a whole, the peloton Spotify mint EDM ride is a 45-minute class with Oliva Amato. It's a combination of cycling class together with the toning workout using the lightweights. The session is broken down into sections where you alternate between EDM intervals and arm workouts.
In the peloton EDM mint ride you have three parts:
26 minutes cycling intervals
5 minutes arm wokrout
9 minutes cycling intervals
As the peloton describes "Join Olivia in this very special EDM ride featuring a co-curated playlist from the team at Spotify MINT."
What is Spotify mint? In short, the mint is the biggest electronic music playlist on Spotify, formerly known as the electroNOW. In other words, it's a top 100 playlist on Spotify for electronic music.
I like this class because doing strength training in the middle of the workout adds some variety to the regular cycling classes.
NOTE: You can try 45 min Spotify Mint EDM Ride with Olivia here.
Conclusion
I think if you like to shake your body on the dancefloor, you will love peloton EDM rides. They do keep you more engaged and motivated to train harder and longer.
Apart from house and electro dance, there are many other EDM genres like dubstep, trap, and techno, which I recommend you should try.
I also think that Jess and Olvia are two queens of the peloton EDM genre.