I've been using Peloton for over two years, however, I only recently started to link them with other third-party apps like Strava or Fitbit. Today I want to share some of the cool ways you can use Peloton with the Strava app to track your results.
As a whole, you can sync and upload all your peloton rides and workouts directly from the bike to the Strava App because both are integrated. Also, you can use the Strava app to further send your activities to other third-party apps like Garmin, MyFitnessPal, or Fitbit.
I also will touch on other benefits that come from using the Strava outside of the peloton rides (you don't want to miss this).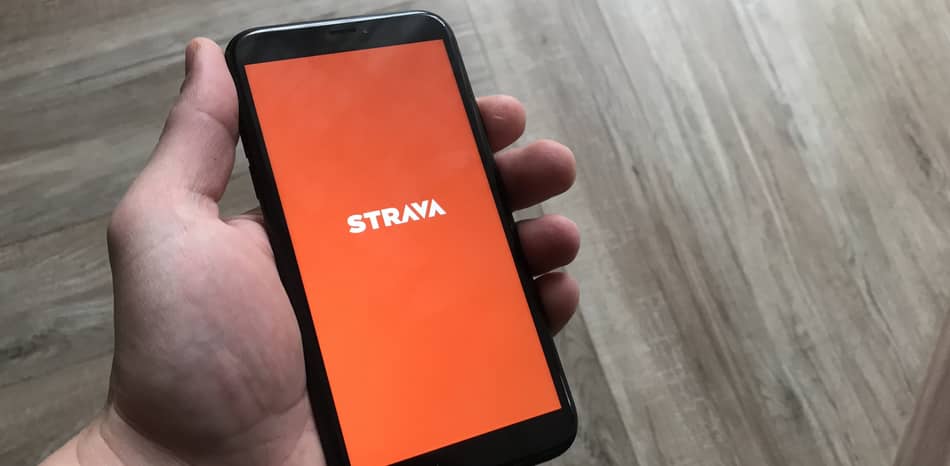 What Is Strava?
As a whole, Strava is an American internet service that combines an activity tracker for running, cycling, and swimming together with the social network features. It's been created for people not only to track their workout history but also to share their stats with their friends.
In other words, Strava is the social network for athletes.
One cool thing I like about the Starva is it can be synced with a wide variety of GSP devices like Whoop, Fitbit, or Garmin smartwatches. It can also be integrated with third-party apps like Peloton, MyFitnessPal, and TrainerRoad.
Here is the list of the apps that work together with Strava.
COROS
Garmin Connect
Hammerhead
iFit
MyFitnessPal
MapMyRun
Nike+
Peloton
Recover Athletics
ROUVY
Runtastic
Samsung Gear
Samsung Health
Suunto App
tapiriik
TrainerRoad
Wahoo
WHOOP
XOSS
Apps that work with Strava
How do Strava works? Overall, Strava works by collecting all the workout data and analytics in one place, regardless of whether that's on the peloton bike, treadmill, running outdoor, or swimming. It can record metrics like heart rate, speed, distance, and even power output.
Another thing that I really love about Strava is it allows you to connect and upload your peloton rides and workouts to other apps like Garmin Connect and Fitbit App (more on that later).
Learn more: Click here to learn more about "peloton and weight watchers"
How To Use Strava With Peloton?
Overall, you can use Strava with peloton not only to monitor your performance but also to stay motivated and accountable, thanks to the large social network community.
Both software's are integrated, which allows you to upload all your metrics like cadence, resistance, power, and heart rate from Peloton bike or tread into the Strava app, automatically.
Here are some of the ways that the Strava app can improve your overall experience.
Track your shoes – You can use Strava with peloton tread to track the lifespan of your running shoes after they've reached a certain mileage. This is helpful because it will alert you when its time to change your shoes.
Studies have shown that "shoe degradation (200 miles or 322 km) induced modifications in the running pattern (ie, an increase in stance time) to maintain constant variables related to the external impact forces acting on the body" (Kong et al. 2009).
In other words, running in old shoes can change your running biomechanics (the way you run), which is a risk factor for injury.
Data analytics – Of course, you can see all your performance metrics like minutes spend in each heart rate zone, calories burned, or wattage on the peloton app. However, the Strava app allows you to integrate your peloton bike workouts with road bike rides or runs and collect the data from all.
This means you have a complete picture of your performance, even when you're not using the peloton. Also, if you're preparing for endurance races like marathons or triathlons, this app keeps all the information about your collective training load in one place.
Filtered leaderboard – Both peloton and Strava have a leaderboard where you can see people's numbers. However, the Strava also allows you to further filter the leaderboard by age and weight.
This is more realistic because body weight and age can significantly impact one's power output, as well as total output. To learn more about does your weight impact peloton output, check out my article "peloton output and weight" here.
Community – Apart from metrics and statistics, people use Strava mainly for their social network aspect and the community, which helps to stay connected with other like-minded people.
The app allows you to create or join a group of people who not only share their workouts but also help each other. This is great for beginners, as well as for trained individuals because it provides you an extra level of motivation and accountability.
Plus, what I love about the community aspect of this app is you can like, share and comment on each of your or your friend's workouts. This means you can exchange experiences or find out more about the routes you're interested in.
Challeneges – Similarly to peloton, the Strava features several challenges that are valid for the whole month like running total of 300km for 30 days, or complete 30 hours of any physical activity this month (hint: peloton rides do count for Strava).
Challenges are in a variety of categories like running, walking, cycling, climbing, or swimming. This is great because you can combine your outdoor workouts together with a peloton and push yourself further.
Peloton And Strava Heart Rate
When you integrate Peloton and Strava, the Strava app will collect all the information about your heart rate zones from all your peloton workouts, as long as you wear and pair your heart rate monitor with your bike.
Does the peloton heart rate monitor works with Strava? As a whole, you can use your peloton heart rate monitor and connect it to the Strava app. This will allow you to track your heart rate zone, even when you're off the bike outdoors.
However, please keep in mind that you cannot pair your heart rate monitor with two apps at the same time.
That's why I recommend using the HR monitor with Strava only for outdoor workouts.
Are Strava heart rate zones accurate? As a whole, the Strava heart rate zones are accurate, as long as you're using the ECG chest strap heart rate monitor. The chest strap heart rate monitors use sensors that detect electrical signals that cause a heartbeat.
On the other hand, the PPG sensors measure changes in the blood flow, which can be often inaccurate, especially when running in higher intensities.
Peloton And Strava Calories
Another cool way to use Peloton and Strava is to keep the track of your energy expenditure from all of your workouts. This information is important for other third-party apps like MyFitnessPal, which helps to determine how many calories you should consume.
You can learn more about how to use "peloton and myfitnesspal" in my article here.
People who train for specific goals like fat loss, muscle gain, or weight maintenance need to stay within their calorie limit. MyFitnessPal can not only count your calories consumption but also monitor your calories out from your workouts.
Studies have shown that "MyFitnessPal showed good relative validity, especially for energy and fiber. Its use, as well as other similar applications, should be encouraged, due to ease of assessing dietary information, although careful usage is recommended because of database gaps" (Teixeira et al. 2018).
However, please remember that calories expenditure is only an estimation.
Are Strava calories accurate? As a whole, the Strava calories can be inaccurate because the app is using a variety of metrics like power output to estimate energy expenditure. This can be problematic, especially when you don't use a power meter on your bike.
Peloton, Strava And Garmin
Unfortunately, the Peloton does not integrate directly with Garmin Connect. However, you can use the Strava app as a way to receive training information from your peloton app and then send that data to the Garmin App.
This way you can store all your peloton workouts on the Garmin app and take advantage of their advanced training, planning, and analysis features.
I love using the Garmin GPS smartwatch and peloton, but without them working together, I cannot use all features from the Garmin app that helps me to understand my workouts better.
I think Garmin is one of the best performance apps that monitors your metrics and gives detailed suggestions on things like recovery, intensity, sleep, and more.
You can read more about using "peloton and garmin" in my article here.
How To Connect Peloton To Strava To Garmin?
To connect peloton to Strava and then to Garmin you need first integrate the Strava app with Garmin. Then you need to sync your peloton bike with Strava. This will automatically stream your workouts to Strava and save them in the Garmin Connect.
Turn on your Garmin App – This can be done either from your mobile, tablet, or web browser.
Select "Settings" – From the main screen, choose the main menu on the top left corner and select the "settings" tab.
Select "Third Party Apps" – In the settings tab scroll down and select the third party apps option. This will show you the list of apps that can be integrated.
Select "Strava" – Once you choose the Strava app from the list, you will need to give authorization that allows the Garmin App to sync with the Strava.
Now you need to link the Peloton bike to Strava App.
How To Connect Strava To Peloton
Here you can find the video tutorial from Mat about how to link your peloton to the Strava app directly from the bike.
How To Connect Peloton Digital App And Strava
To integrate Strava with your peloton digital you need to sync your peloton digital account with an already existing peloton bike user. There is no direct integration between peloton digital and the Strava app.
You can still sync them together but you need one-time access to the peloton bike from your friends, family, hotel, or your local peloton showroom.
Log in to peloton bike – You can use peloton bike using any username that is already registered to that bike. If that's bike is in the hotel or gym, simply use their username.
Add user – To integrate Strava to your personal peloton digital membership you need to add your account details to the bike. You can do it by adding the user. In the bottom left corner, next to the avatar picture, select the "add user" icon.
Sign in with your account – Put your login and password into the "existing riders" section.
Once you connect your digital membership with Peloton bike, now you can link your Starva account to Peloton bike. Once you are finished, log out from that bike, and your peloton digital should auto-upload all workouts to Strava.
Conclusion
As you can see, using Peloton and Strava app together not only helps you to keep track of all your metrics but also a gateway to other fitness apps like Garmin, Fitbit, or MyFitnessPal.
It also gives access to a large community of like-minded people who keep themselves accountable, inspired, and motivated by sharing their routes, achievements, and workouts.
I personally choose to use Strava because it allows me to integrate my peloton bike together with my Garmin GPS smartwatch and Garmin Connect app.