One of my clients asked me what would I do if I was overweight and needed to start from scratch. In this article, I wanna share with you if peloton is good for overweight beginners, and if so, which classes should you consider doing.
As a whole, the peloton is good for overweight beginners because it includes a full range of low-intensity classes and programs that help to burn calories, without overtraining. It also has fitness categories like strength, pilates, and yoga to strengthen the muscles that aren't used during the rides.
On top of the list of best peloton classes for out-of-shape beginners, please take a look at the list of workouts to avoid (at least in the beginning).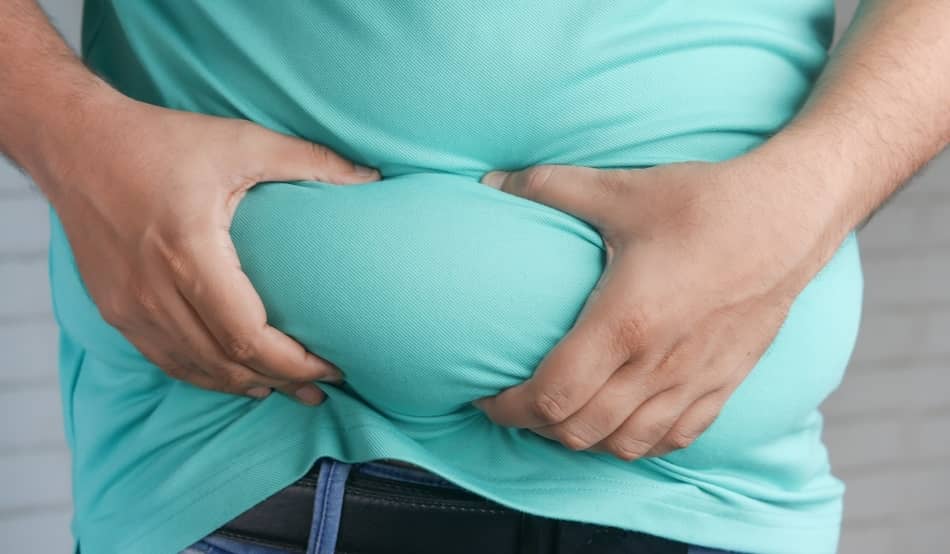 Best Peloton Classes For Overweight Beginners
Using a peloton bike at home is one of the best ways to lose weight because it not only offers a convenient way to train but also it has a huge workout library that fits all fitness levels.
Studies have shown that an "indoor cycling program is an efficient way for losing weight and preventing the increased risk of cardiovascular disease in young overweight women, as long as the intensity and length are specific to the fitness level of the participants" (Bianco et al. 2010).
This means that you need to be diligent in choosing the right type of classes that will match your current fitness level.
Now watch this.
The same study has shown a "reduction of 3.2% of body weight and 5% in fat mass in overweight women after 36 sessions, without any restriction on food consumption".
If you're looking for the most optimal result, you should be combining indoor cycling with strength training and a calorie deficit. You can learn more about how to do "peloton and diet" in my article here.
Is peloton bike good for obese beginners? As a whole, the peloton bike is good for obese beginners because it has thousands of classes that are low impact, easy on the joints, and have relatively low intensity, which doesn't elicit muscle soreness. It also has great instructors and a huge online community.
Is there a weight limit for the Peloton bike? In short, the peloton bike has a weight limit of 297 pounds (135 kg). However, if your current body weight is above these numbers you can always choose a different spin bike with a higher weight limit and use peloton digital membership.
Here are the 7 best peloton classes for plus-size beginners.
#1 Beginner Strength
Peloton beginner strength is a 6-week resistance training course taught by Olivia Amato and Matty Maggiacomo. This is a collection of 42 classes that are geared towards people who are new to strength training.
What I love about the peloton beginner strength is that Olivia and Matty not only show you what to do but also they focus on teaching you the correct form of exercise in every class.
Studies have shown that "the majority of people are unable to reproduce cueing, correct alignment, and quality of movement during unsupervised exercises at home" (Faber et al. 2015).
They're doing the work, but they're doing it wrong.
If you follow some random strength program on the piece of paper, you are most likely to perform those exercises incorrectly.
The peloton beginner strength is a step-by-step tutorial that not only covers all functional movement patterns but also gives you a full review of these movements.
Not only that.
Apart from education, you will also learn the nuts and bolts of a warm-up, post-exercise stretch, and weight training. They explain why it is important, and how to implement it into your weekly routine.
Why strength training is important for beginners? As a whole, strength training is the most important component of a workout plan for overweight beginners because it builds muscle and increases the resting metabolic rate. Having more muscle mass not only allows you to burn more calories at rest but also improves overall performance on the bike.
This means you will improve faster, see better results, and feel more comfortable doing more challenging workouts.
How does beginner strength works? The peloton beginner strength program familiarizes you with the basics of resistance training. You not only learn how to do exercises with the correct technique but also how to progress with the intensity in your workout routine.
Highly recommend.
#2 Mastering the Basics
Mastering the basics is another 6-week tutorial from Peloton that is geared towards beginners. This is a combination of cycling and education videos where you not only sweat but also learn how to operate your bike properly.
Why mastering the basics is good for overweight beginners? As a whole, the peloton mastering the basics is good for overweight beginners because it includes mainly low-intensity classes. It also applies the progressive overload principle, where you gradually move towards more difficult classes.
I'm not gonna cover here all the details about this program. I've already covered that in my "peloton mastering the basics" program review, which I suggest you read.
In this review, you will learn everything you need to know about how to use this program and what to do after you finish.
#3 Beginners Rides
Peloton beginner rides are the individual classes that you can find in the cycling category. There are a few reasons why I recommend this class for overweight beginners:
Low intensity – The beginner rides are perfect for out-of-shape people because the whole class is done in low intensity. There are no intervals and climbs, which means you can train more often, without worrying about the post-exercise muscle soreness.
Short duration – All peloton beginners rides are up to 20 minutes long. This also means you can use a bike daily, which is great in developing adherence to exercise.
Riding position – This class is good for overweight beginners because you don't have to change the cycling position from standing to seated. All classes are done in the saddle, which is easier for heavier people to perform.
Another reason why I recommend starting from beginners rides is that you will get a chance to train with almost all of the peloton instructors and see their style of teaching.
What to do after beginners rides? As a whole, the good progression for overweight starters to do after beginner rides is to move on to advanced beginner rides. These classes have similar intensity and riding positions, but they are 10 minutes longer.
#4 Low-Impact Rides
Low impact rides are one of the most versatile classes on the peloton because they can be done by absolute beginners as the main workout, as well as by already trained athletes as a recovery day session.
It's like a swiss army knife.
You can think of low-impact rides as a level up from beginners classes. These rides are good for overweight beginners because they're done primarily in the saddle, however, the intensity changes throughout the class.
Here's what I like about the low-impact rides and why I think you should try them.
Faster cadence – The low-impact rides have some elements of sprint intervals where you learn to maintain a higher effort level for 10 to 20 seconds at a time by increasing the cadence.
To put this into the perspective, in one 30 minute ride you can expect to do 2-5 sprints. Not too hard. This is a great introduction to high-intensity interval training, but with a much lower work-to-rest ratio.
Higher resistance – Some low-impact classes encourage you to gradually add more resistance to mimic the hill climbing.
In the real world, that means adding more resistance every 5 to 7 minutes. This is perfect for overweight beginners because you can slowly work on developing muscular endurance, without burning out.
Class duration – Another thing to keep in mind is that low-impact rides have a higher duration than beginners rides. You can find classes that are even up to 45 minutes long.
As you can see, the main idea of the low-impact rides is to enhance gradual weight loss, avoid injury, and increase the enjoyment from the exercise.
Out-of-shape people should mainly focus on doing more consistent work at a lower effort level.
The goal is not the intensity. The goal is duration and frequency.
You get much better results from doing more low-impact rides per week that are easy (so you can recover faster), rather than doing fewer high-intensity rides.
What to do after low-impact rides? In general, the next level progression for overweight beginners after low-impact rides is the peloton climb ride. Climb rides are more demanding and require greater effort level, however, they don't tax the body like HIIT or Tabata rides.
You can learn more about "peloton climb rides" and how to use them in my article here.
#5 Resistance Bands
If I were to start over again I would definitively go all out for resistance bands. Here's why.
Why resistance bands are good for overweight beginners? As a whole, the peloton resistance band classes are good for overweight beginners because they provide similar training adaptation to weight training classes while eliciting lower stress on the body. Bands are also inexpensive and portable, which is good to be used on the go.
Studies have shown that "elastic resistance training is able to promote similar strength gains to conventional resistance training" (Lopes et al. 2019).
This means using resistance bands can stimulate muscle protein synthesis equally effective to weight training.
Not only that.
The resistance bands have a unique advantage over dumbbells and barbells because they don't induce muscle damage, fatigue, and DOMS (delayed onset muscle soreness) as much as free weights do.
Make sense?
This means you get strength and hypertrophy benefits from doing bands, however, they are less taxing on the body so you don't feel as sore as after a full-body weight training.
I think bands are the most underrated, yet, effective training tools for overweight beginners because they allow doing high training volume, without overtraining.
You can learn more about the benefits of doing "peloton resistance bands" in my article here.
What to do after resistance bands? After peloton resistance bands you can progress to more challenging sessions like bodyweight strength and/or yoga classes. These workouts are tougher for overweight beginners because they not only require more strength, but also a greater range of motion.
#6 Power Walk
Walking can be done anywhere without getting a bike. However, one cool thing about peloton walking classes is you can listen to their audio content. Most of their classes are packed with inspirational stories that keep you motivated.
Why peloton power walk is good for overweight beginners? As a whole, the peloton power walk classes are effective for overweight beginners because they increase metabolic rate, as well as lower appetite, which enhances the effects of an energy-restricted diet. A power walk is also a viable way to enhance recovery after other peloton classes.
And there is more.
Studies have shown that the "12-week walking program resulted in significant reductions in body weight and fat mass and was associated with significant improvements in biomarkers for cardiovascular disease risk" (Kleist et al. 2017).
What I love about power walking is you can do it anywhere. You don't have to own the peloton tread to do the power walk classes.
All you need is the peloton app on your mobile phone, a set of headphones, and comfortable shoes.
#7 Yoga Anywhere
You may think I'm crazy but I genuinely believe that yoga anywhere is one of the best on-the-go fitness content available on the peloton.
Why this class is good for overweight beginners? In short, peloton yoga anywhere is good for beginners because it teaches how to stay active throughout the day, beyond the scheduled workout time. Doing short but consistent daily stretches helps to increase your mindfulness and body awareness.
Here's how it usually works:
10 min Chair Yoga at work done before your break can lead to better food choices at lunch time.
10 min Standing Yoga can reduce muscle stifness, which is enough to take the stairs, instead of the elevator.
5 min Standing Yoga on the train can relax the body, reduce stress, and prevent from buying comfort foods.
Get it?
Short and regular yoga can improve mindfulness. Mindfulness improves self-control and inhibitory control over food-related responses.
Woah!
This means that you become more resilient and less prone to fall off the wagon.
Plus, this is a relatively easy task, which makes it easy to make a habit. Big changes happen from doing small steps on daily basis.
That's why this class is an excellent choice for overweight beginners because it's low-hanging fruit, so it's easy to do every day.
Peloton Classes For Overweight Beginners To Avoid
Now once you know what classes you should focus on, let me show you the list of the peloton workouts that is not suitable for out-of-shape beginners.
Power zone rides – The peloton power zone rides are not suitable for overweight beginners because this class category requires doing an FTP test, which is a 20-minute all-out session that measures your current power output.
People who are overweight may find this class too strenuous.
HIIT Ride – High-intensity interval training requires doing short bursts of exercise around the anaerobic threshold. This level of intensity is too difficult for overweight beginners to maintain.
Plus, studies have shown that "aerobic exercise reduces weight and improves cardiopulmonary fitness in obese subjects better than anaerobic exercise" (Al Saif, 2015).
HIIT Cardio – Peloton HIIT cardio workouts includes several high-impact and plyometric exercises that not only elevate the heart rate above the lactate threshold but also put a lot of pressure on the joints.
NOTE: Please remember that these classes are effective and viable ways to improve body composition and performance, however, they are not the best option for plus-size beginners.
Conclusion
As you can see, the peloton has many options for overweight beginners.
Please remember that the process of getting back to shape will take time. But the good news is that even if you spend 12, 16, or 20 months of training and eating right, in a couple of years it won't even matter how long it took.