Peloton has recently added more dance cardio classes to its inventory. In this article, I will explain if peloton dance cardio classes are effective, and compare them with other workouts.
In short, peloton dance cardio is effective because it not only helps to burn calories but also gives a fun and energizing workout. Some people may find that dance cardio is more enjoyable, therefore, more sustainable over longer periods of time.
I also surveyed over 60 people who use dance cardio classes daily to learn more about what they think about this type of exercise.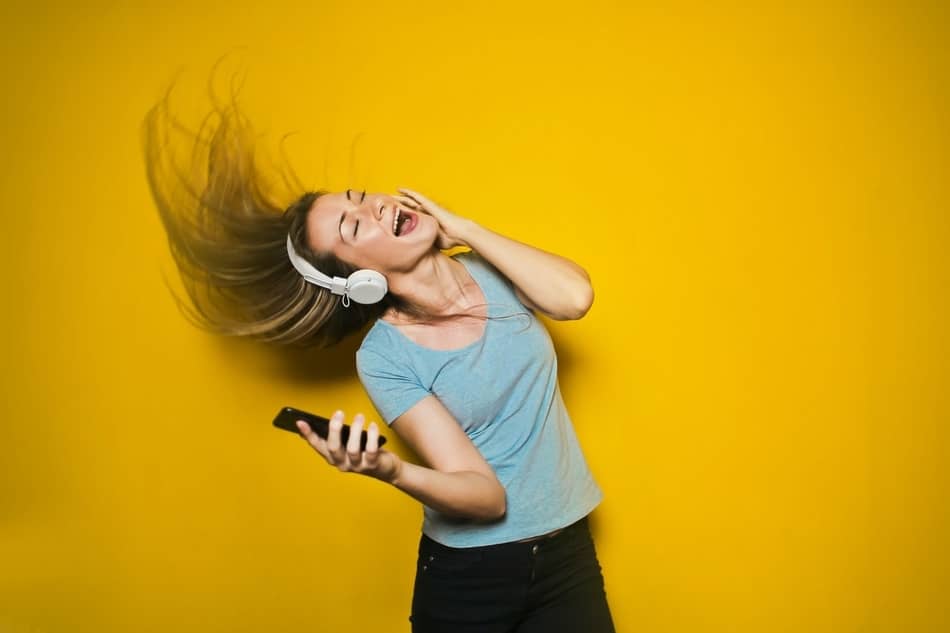 Does Peloton Offer Dance Classes?
In general, the peloton offers 17 dance cardio classes that range in difficulty level from beginner to advanced. It's a full-body workout that engages your legs, core, arms, and shoulders. You can find dance cardio classes in the "cardio" category after you filter by "dance cardio" on the bottom.
Do Peloton classes have choreography? Phe peloton dance cardio classes do have choreography elements, but the moves are more basic and focused around fitness, rather than particular dance. Lately, the peloton added new intermittent classes, which do have more sophisticated choreography.
Also, the new peloton dance cardio classes have been choreographed by Usher and Jamaica Craft. Jamaica has been doing choreography for some people like Usher, Ciara, Neyo, Nicki Minaj, and Justin Bieber.
Highly recommend.
I like that the class is broken down easily so even if you never did any dance class you won't have any problems.
Keep in mind that those classes are not designed to make you a competitive dancer. It's more about having fun while you exercise and learn one or two things.
Are Peloton Dance Cardio Classes Worth It?
Overall, the peloton dance classes are worth it because they are based on dance choreography moves that are easy to follow. This allows you to train and have fun at the same time, which is also therapeutic and helps you forget that you wokrout.
Not only that.
Dancing has many physical, as well as cognitive benefits. The classes are also low-impact, which means they are safe for everyone (more on that later).
What type of dance is peloton cardio dance? The peloton cardio dance is a mix of different types of dancing including hip hop, house, salsa, cha-cha, and dancehall. It also includes many aerobics and hi-low components like V-Step, mambo, grapevine, and step touch.
Peloton Dance Cardio vs Running
Peloton dance cardio and running are radically different types of workouts. Running is more demanding when it comes to burning calories, but it is more monotonous and does require a certain level of fitness. It is also weight-bearing and can be difficult for people with mobility problems.
On the other hand, the peloton dance cardio is a full-body cardio workout that works for all muscle groups.
Apart from physical fitness, dance cardio involves emotion and sensory stimulation, which can improve mood and self-confidence.
Studies have shown that dancing improves self-esteem and psychological wellbeing, as well as lower stress, anxiety, and depression (Maraz et al. 2015).
To know if you should do running or peloton dance cardio to lose weight will depend on your personal preferences and fitness level, as well as other reasons why you choose to stay active.
Keep in mind that people choose dance cardio for several reasons.
I surveyed one of the social media forums and it turns out that from 60 people who use dance cardio as their exercise of choice, psychological wellbeing was the most important outcome.
Here are the survey results: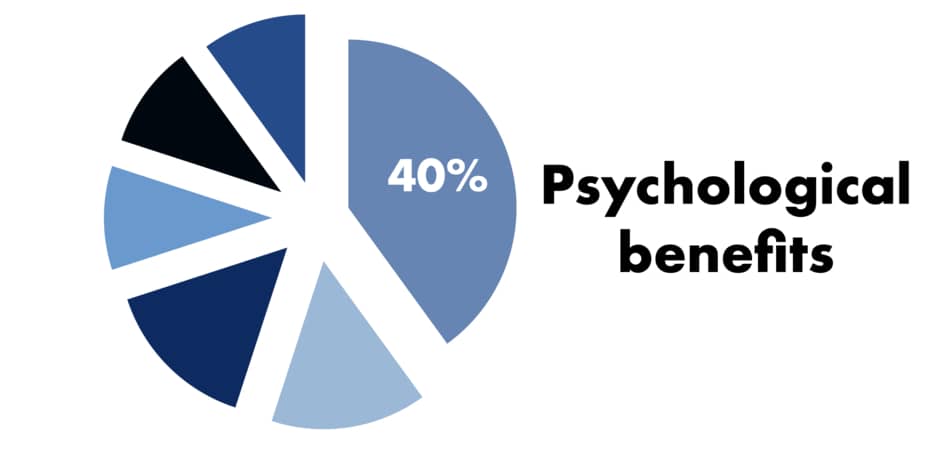 Psychological – Most of the people admited that dancing reduse their stress and helps to deal with everyday problems. They also said that dancing makes them feel less lonely.
Body composition – 15 percent reported that they want to stay fit, healthy and want to lose wieght. They also said that dancing positively affected other areas in their life.
Mood enhancer – Almost ten people said that dancing improves their mood and fills them up with energy. Some people said that dancing gives them pleasure and an altered state of mind.
Movement skills – 10 percent of people said that dance cardio improves their coordination, and they like to be in control of their body.
Performance – Others said that they like to see they constantly improve, which helps them to express themselves and have greatr self-esteem. Other were more upfront and said that they feel more sexy when they dance.
Social – Some people said that dancing makes easy to socialise and helps them be physically close to another human being. Couple people also shared that they are looking for a relationship with people who think like them.
My favorite response was from one of the gentlemen who admitted that he purely enjoy watching others dance.
Peloton Dance Cardio vs HIIT
Peloton dance cardio and HIIT are completely different workouts. HIIT is focused on high-impact strength and conditioning exercises that elevate your heart rate above the lactate threshold. The peloton dance cardio is low-intensity and low-impact.
Peloton dance cardio is also a more entertaining class where you can break a sweat and have a laugh, even if you can't do all the moves.
Also, I think dance cardio is a safe and effective exercise alternative even for kids, seniors, and people who just want something different.
Peloton dance cardio is a type of LISS (low-intensity steady state) workout. However, some dance cardio classes that's been recently added to the library like the "20 minute Dance Cardio" with Callie and Jess is more challenging than others.
I think this is the best dance cardio class to date because it has some of my favorite house moves like cross-step, paddbre, and crisis cross.
On the other hand, HIIT burns more calories because it's more strenuous so technically, is more effective. However, most of the HIIT exercises are high-impact that involve some type of jumping, which is not preferred for all people.
Is HIIT or dance cardio better for weight loss? Overall, the HIIT is better for weight loss than peloton dance cardio because you burn more calories per class. However, people who prefer dancing and moving to music may find it more enjoyable to do dance cardio, even daily.
Some soundtracks can be energizing while others can be emotional and make you cry.
Peloton Dance Cardio vs Zumba
The peloton dance cardio and Zumba are quite different but are based on the same idea; exercise to the music using basic dancing moves like merengue, cha-cha, reggaeton, and salsa. They also have elements from hip hop, samba, and bachata.
Peloton dance cardio is a combination of compound athletic moves like squats and lunges with some entry-level dance choreography. It doesn't require skills or previous experience, which means it can be done by all levels of fitness.
Zumba is more structured and geared toward Latin dance. Some Zumba classes are more advanced, they require a better sense of rhythm and choreography can be challenging for beginners.
Here you can see the number of calories burned in a 20-minute live and XBOX Zumba class (on average).
| Zumba | Calories |
| --- | --- |
| Zumba Fitness XBOX 360 | 143 |
| Zumba class in person | 174 |
Zumba calories burned
Keep in mind that those numbers are just estimates and to know exactly how many calories you burn you would need to wear a heart rate monitor and compare between one and two.
Now you can compare that with dance cardio class.
| Peloton dance cardio | Calories |
| --- | --- |
| Aerobic | 174 |
| Dance cardio | 186 |
Peloton dance cardio calories burned
As you can see, the number of calories burned is similar.
Which is better Zumba or peloton dance cardio? Overall, both workouts burn a lot of calories, which is around 200 to 300 per 20 minutes class. However, the Zumba is better than peloton dance cardio because it's more complex and requires a greater range of motion.
Learn more: Click here to learn more about "does peloton have Zumba classes".
Is 20 minutes of dance cardio a good workout? Overall, the 20-minute peloton dance cardio is a good workout because it helps to increase metabolic rate and has a low impact on the joints, comparing to running. It is also therapeutic as it lowers cortisol and stimulates the parasympathetic nervous system.
Is Peloton Good For Dancers?
In short, the peloton is good for dancing because it does have a small selection of cardio dance classes. It also has many HIIT workout that helps to focus on anaerobic and strength, the component that is missing in most of the dancing sessions.
If you ever go on the cruise ship and you see in the gym a group of dancers from the cast production they will usually do some type of HIIT workout.
Not only it helps them save time, but also it can target the anaerobic part of their workout.
Will Peloton do more dance cardio classes? Most definitively, the peloton will be adding some more dance cardio classes, especially after Cody Rigsby has featured on the DWTS (Dancing with the stars). New dance cardio classes are more focused on the dance component and less on athletic movements.
What about hip hop class? Overall, the peloton doesn't have hip-hop dance classes, but most of their dance cardio has some hip-hop moves. The hip-hop choreography moves require a good sense of rhythm, flexibility, and coordination. It also requires good reaction and timing.
You can recognize hip hop and house dance moves by their dynamic form. You start at a slow pace where you learn the pattern of the move, and once you are ready you double the tempo to match the beat of the music.
Conclusion
Peloton dance cardio is a full-body workout that targets almost all muscle groups. I think it's one of those types of exercises where you continue to move and have fun, so you don't feel that you train hard.
Also, people who choose dance cardio find that they get more psychological benefits like lower stress and better self-esteem.
You don't have to be a dancer or ultra-flexible to enjoy this session, and even if your moves aren't appearing seamless, it's more about fun than anything else.