I have it and would buy it again.
Today I will help to clarify why the peloton bike is so expensive (and why if I had to do it again, I would still buy it).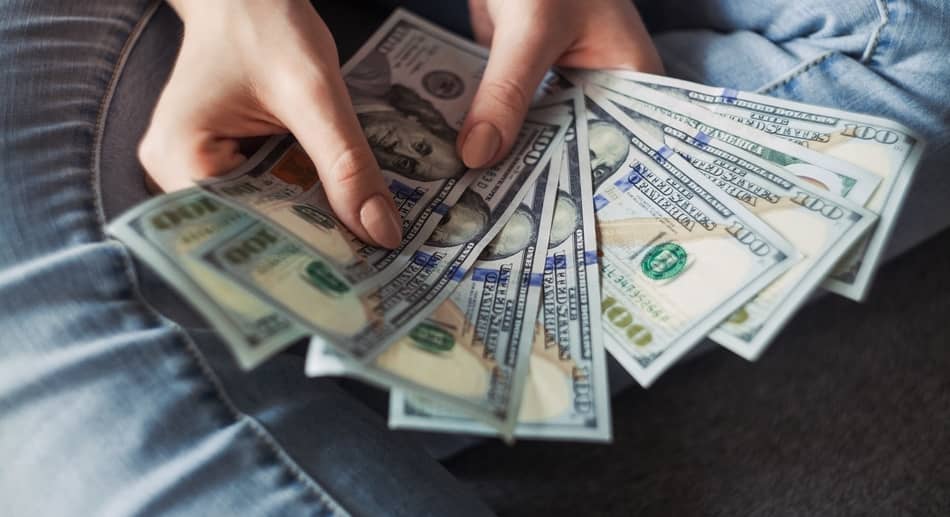 As a whole, the peloton is so expensive because the bikes are made of welded premium steel frames that not only last for a lifetime but also look stylish. Apart from the high-quality materials and beautiful design, the peloton bikes also include several functionality features like power and cadence sensors that are synced with the bike software.
Zero regrets.
Is Peloton Bike Expensive?
On the surface, it may seem like a peloton bike is expensive when you compare it with other spin bikes like Schwinn IC4. However, almost all of the people that I know who bought a Peloton bike say that the only regret they have is not doing it sooner.
That's because apart from the world-class fitness streaming service you also get access to dozens of functions like auto-resistance, performance metrics, and a leaderboard that makes the whole experience better.
What makes the Peloton bike so expensive? Overall, the peloton bike is so expensive because of the additional functionality that it offers.
Compared to regular spin cycles, the peloton offers a large variety of content (e.g. games, scenic rides), Bluetooth connectivity, and the ability to track your performance.
All these features allow you to stay motivated, and accountable and add variety to the workouts.
I think that your exercise bike is only as good as your motivation to use it. And peloton is doing a great job at motivating people to stay active.
In fact, one of my clients said that in just six months not only did her health significantly improve but also she started to wear dress sizes she cannot remember wearing since high school.
Big difference.
Here you can see the comparison between a peloton bike and a regular spin bike.
Peloton bike
Regular bike
Variety of content (peloton lanebreak, live classes, on-demand classes, scenic rides)
Touchscreen with soundbar and front-facing stereo speakers
Bluetooth® 5.0 and ANT+ technology to connect heart rate monitor
Integrated software
Performance sensors
Magnetic resistance with digital adjustment
Auto-resistance
FTP score
Leaderboard
Data Analytics
Workout history
Workout with friends
Magnetic resistance
Peloton bike vs regular spin bike
How much does a Peloton bike actually cost? In short, the actual cost of the Peloton bike will depend on the package you choose.
The original peloton bike costs between $1,495 to $2,035, and the peloton bike+ starts at $2,495 and goes up to $3,035. On top of the price, you need to account for delivery ($250) and taxes.
As you can see above, the peloton bike is not cheap but you get what you pay for. Keep in mind that this is not the most expensive bike on the market.
In fact, the price for the peloton bike is comparable with the popular NordicTrack S22i Studio Cycle ($1,499) or SoulCycle at-home bike ($1,950).
Below you can see the breakdown of the prices for peloton packages' original bike.
| Peloton bike | Price |
| --- | --- |
| Bike basics | $1,495 |
| Bike starter | $1,720 |
| Bike select | $1,825 |
| Bike ultimate | $2,035 |
The original peloton bike cost
The only difference between the peloton packages above is in the accessories. The higher price includes more items like a heart rate monitor, water bottle, resistance bands, and cycling shoes.
The good news is that peloton already introduced several price reductions and discounts, which means it is likely that the price will go down in the future.
Right now, you can get a Peloton Original for a nice discounted price on Amazon. Details here.
(if you buy through links on this page, I may earn a small commission).
Of course, I think the good price for the peloton bike should be up to $1,500 (similar to S22i) and for the bike+ no more than $2,500.
Every now and then, the company sends promotional emails with deals and discounts with the promo code, where you can shave off some costs (e.g. delivery, accessories).
Do Pelotons go on sale? As a whole, the peloton does not go on sale, apart from Black Friday and Christmas deals. Throughout the year, the price for the bikes and treads remains the same and the only sale that happens is on the fitness equipment.
Are Pelotons Overpriced?
As a whole, the peloton bike and treadmill are overpriced but still worth buying. In fact, the peloton treadmill has been ranked as the number 1 treadmill on the customer reports reviews. On the other hand, people who claim these machines are too expensive usually don't own one.
I worked in gyms and rehabilitation studios for 10 years and used a variety of treads and bikes. The Peloton Tread is as good or better than the commercial ones I've used.
It's well built and I don't think I'd ever look at another brand for my home. Plus, is less expensive than most commercial ones.
On the other hand, it would be nice if the peloton would give away a discount for their treadmills if you're already an existing bike owner.
Are peloton bikes reliable? In general, the peloton bikes are reliable, as long as you take care of them. I did over 1500 rides on my bike throughout 22 months and never had any issue. I also know people whos been using peloton more than that and did close to 4,000 rides, also without any problems.
These bikes are built to last.
How long do Pelotons last? The peloton bikes have a warranty for 5 years, but they can last for a lifetime, as long as you do correct maintenance. However, some parts like pedals, belt, brake resistance, and crank shaft can require more regular check-ups or replacements, depending on how often you use the bike.
Is Getting A Peloton Worth It?
In 2020 most of the gyms were closed and getting a Peloton bike at home was a viable solution to stay in shape. However, today when all of the fitness clubs are open is it still worth getting a peloton bike?
As a whole, the peloton is worth extra money because it not only offers the solution to exercise at home but also allows you to precisely track your progress from session to session.
Plus, spending extra money on the peloton and creating financial commitment can increase the motivation to exercise and lead to positive habits in the long term.
Do you regret your Peloton? Even if I know it was overpriced, I still don't regret buying my peloton bike because it helped me to stay in shape and be more consistent with my workouts in the comfort of my home.
Also, it introduced me to new classes like bootcamp and meditation that I haven't done before.
Is Peloton Tread Expensive?
As a whole, the peloton tread is expensive, but it's by far the best treadmill I've ever used. Worth every penny. I can run 30+ minutes at ease with no knee pain, whereas in other treadmills it was a hit and miss. Plus, I like how seamlessly you can adjust speed and incline.
Normally I try to run in the class every time I have time because I also love the instructors and their energy. However, I also like the scenic runs.
Conclusion
People buy overpriced and luxury items all the time without the need or functionality to it, just to feel and look good.
I think that peloton is expensive, but at the same time, it offers value for money, not just the brand logo. Of course, you can find less expensive indoor cycling bikes and use them with a tablet to shave off extra costs. However, please remember that the peloton bike has been known as a luxury bike for a reason.
Cheap things are not good, and good things are not cheap.