It's not a secret that since 2020 you can easily hire exercise equipment for a number of weeks. This allows one to live a remote lifestyle and stay in shape. What about peloton? Can you rent a peloton bike?
As a whole, you cannot rent a peloton bike. However, several companies offer a rental program for studio spin bikes that comes with a phone or tablet holder. This means you can hook up your mobile device and stream cycling classes directly from the Peloton digital app.
That being said, according to the CEO of Peloton, John Foley, the company confirmed that within the next few years there will be a rental system in place.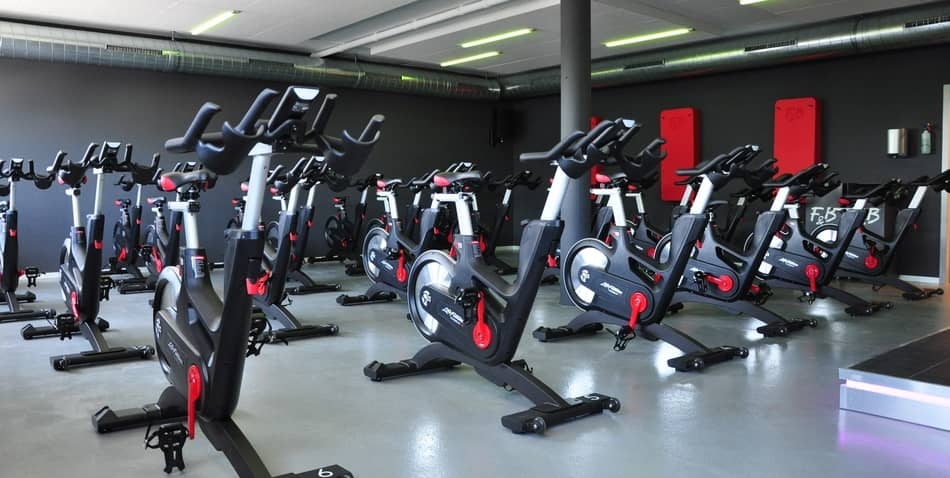 Can Exercise Bikes Be Rented?
As a whole, the exercise bikes can be rented. Some companies offer 12 to 24-week rental programs with a monthly fee of $40 to $80 (including delivery and installation). You can also rent a treadmill, as well as an elliptical machine or recumbent bike.
I personally think that renting a peloton or spin bike is a great idea. With more remote work going on people seek out being location independent.
This means having an option to rent a peloton bike is really convenient because it allows you to live a remote lifestyle and have an access to an exercise bike just like you would at home.
In fact, since 2020, many gym owners have decided to rent their cardio equipment to private people. Looking ahead, this trend may continue to grow as more and more people are looking to travel and renting a temporary home.
Below check out the list of exercise bike rental companies.
| Location | Company website |
| --- | --- |
| Florida | familyrentals.com |
| Los Angeles | hollywoodfitnessrentals.com |
| New York City | swervefitness.com/rentals |
| San Diego | www.reventals.com |
Alternatively, you can check if there are any exercise bike rentals available in your area at yelp.com
Airbnb With Peloton
Another option for rent a Peloton on vacation is to go for Airbnb. Booking with Airbnb has never been easier and many of the homeowners and hosts now also include peloton bikes in their offer.
Depending on where you stay, several apartments for rent also include peloton bikes in their community gym. If we gonna go one step further, hundreds of hotels (and some cruise ships too) have already decided to invest in adding peloton bikes to their fitness equipment.
Celebrity cruise line is one of the first that introduced peloton bikes in their gyms. It is available for anyone who wants to join the live classes. Also, the top 10 suites (onboard Celebrity Edge and Apex) will have a peloton bike delivered to their stateroom.
Check out this video from the Celebrity Apex fitness studio.
How To Rent Peloton Bike
As a whole, you cannot rent a bike from the peloton. However, what you can do is rent a regular studio spin bike and use your existing peloton app to stream the cycling classes.
Contact with your local exercise bike rental store and find out the payment options for the time you want to use the bike.
Once you get the bike delivered, get a phone or a tablet holder. This will allow you to place the mobile device infront of your handlebar.
Alternatively, you can place a coffee table, a chair, or connect your tablet to the TV.
Launch the peloton app and chooce your favourite rides.
You can connect cadenece sensor to your pedals or shoes. This will allow you to track the metrics directly from the peloton digital.
Of course, with peloton digital, you won't have access to the leaderboard and all the scenic rides. However, if your goal is to be consistent with your cardio, without leaving the home, this is good enough.
What I like about renting an exercise bike is that you not only can do cardio every day (regardless of your location), without the commitment to own the bike. This saves you trouble when you decide to travel again.
Learn more: Click here to learn more about "peloton without internet"
Will Peloton Rent Bikes?
As a whole, the peloton confirmed that in the nearest future, there will be a rental program available. In the interview with CNBC, the former CEO of Peloton, John Foley said that "5 to 10 years from now, I would be surprised if the wasn't a rental plan".
Peloton rental program not only helps to get access to the peloton for a broader audience but also allows for all remote workers to stay fit, without going to the gym.
To learn more about the interview, check out the video below.
Does Peloton Offer Payment Plans?
Another reason why people are looking for renting a peloton bike is to shave off upfront costs. However, the company offers a no-interest monthly payment plan that can be spread across 3 years.
As a whole, the peloton does offer payment plans. Currently, there are 3 payment options available with $63.97/month for 36 months, $103.96/month for 24 months, and $207.92/month for 12 months. All plans have a 0% interest rate.
This is kind of like a peloton bike rent-to-own program. You pay by the month, almost like leasing and in the end, you become the owner of the bike.
Conclusion
Overall, the peloton doesn't rent bikes. However, in the nearest future, the company may expand its service into rental equipment.
As of now, the only way to save on upfront expenses with the peloton is by the monthly plan. The peloton does offer monthly payments plans for 12, 24, and 36 months with a 0% interest rate. It also offers the trade-in option where you can exchange your old bike for the new peloton bike+.