Peloton works wonder as long as you have decent access to the internet. However, what happens when you're offline? Can you use peloton without internet?
In general, you cannot use peloton without the internet, even with the pre-load feature. Preload features allow you to download the audio and video from classes, so you're not limited by the data plan or poor WiFi connection. However, there are ways to go around it.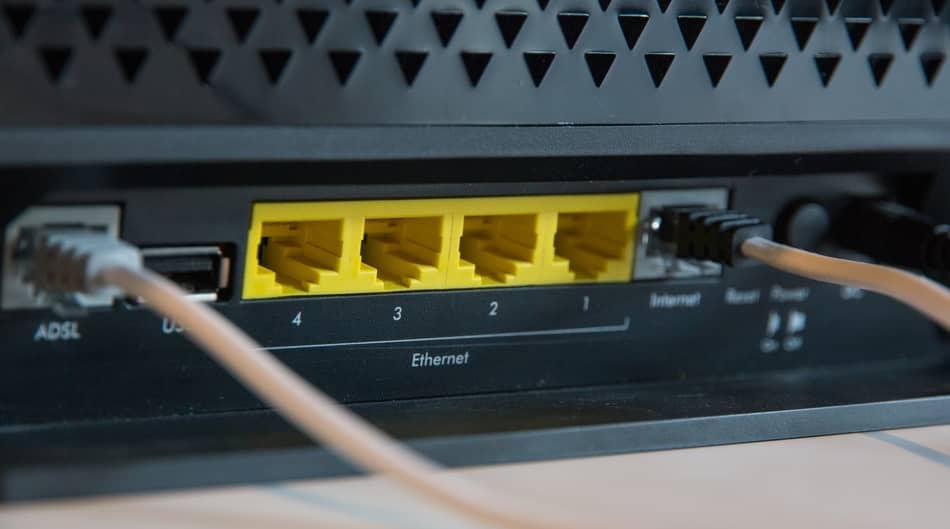 There is one trick you can do as long as you have a good phone or tablet service.
Using Peloton Offline
Using peloton offline would be a great way to stay active even when your internet has a hiccup or when you're in rural areas with no internet connection. However, the app doesn't allow you to even scroll through the classes.
What I like about peloton classes is they offer a variety of options that can be done on the go. They offer Yoga Anywhere, Outdoor Running, Meditation Anywhere, or Bodyweight Cardio that can be done literally anywhere you go.
The idea behind doing Chair Yoga or Deck Yoga sessions is to be active when you're out and about. In the airplane, on the train, at work, or in the line to the grocery store. This is what I think separates peloton on-demand classes from everyone else.
However, to get access to those classes you need to have a wifi connection.

Can You Use Peloton Offline?
In general, you cannot use peloton offline because to use the peloton app you need to have access to the internet. Peloton offers a "pre-load" feature to download the heaviest data so when you're doing your workout it won't hold you back because of the buffering.
Pre-loading class in advance saves you a lot of problems if you have not-so-perfect wifi access. It helps to download the biggest chunk of the class so you don't have issues with loading or lagging. Preloading 30 minutes peloton will set you back to over 800 MB.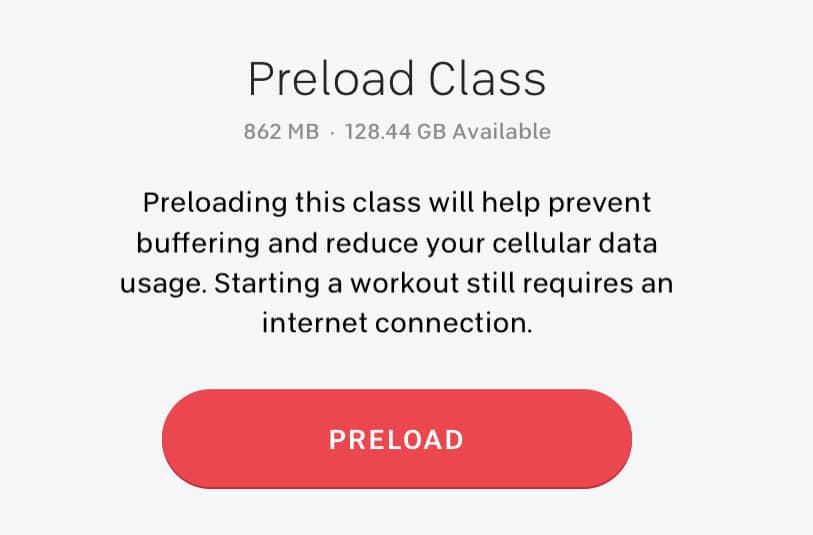 That is very handy if you know your internet connection is funky and can lag anytime. So preloading the class can save you a lot of stress and ensure you will finish your session.
But it doesn't allow to download of the whole data. So you cannot stream the session without the internet.
However, there is a simple way to go around it, as long as you have a decent service on your mobile device. If your mobile phone allows you to be used as a hot spot device, this will work perfectly to temporarily stream a class.
What is a personal hotspot? In general, a hotspot or personal hotspot is the feature on the phone that allows using the phone as access to the internet for another mobile device. It allows you to share the cellular data connection of your phone with others.
How Do You Use Peloton Without WiFi?
To use peloton without wifi you need to have access to your or someones else hotspot. Any mobile device have a pre-build feature of a personal hotspot which can be shared with others.
Go to your phone and select the setting tab
In the setting tab, you should find the feature called "personal hotspot". On iPhone, it is usually in the top column.
Once you get there simply turn it on and set up the password.
See bellow step by step how does it work.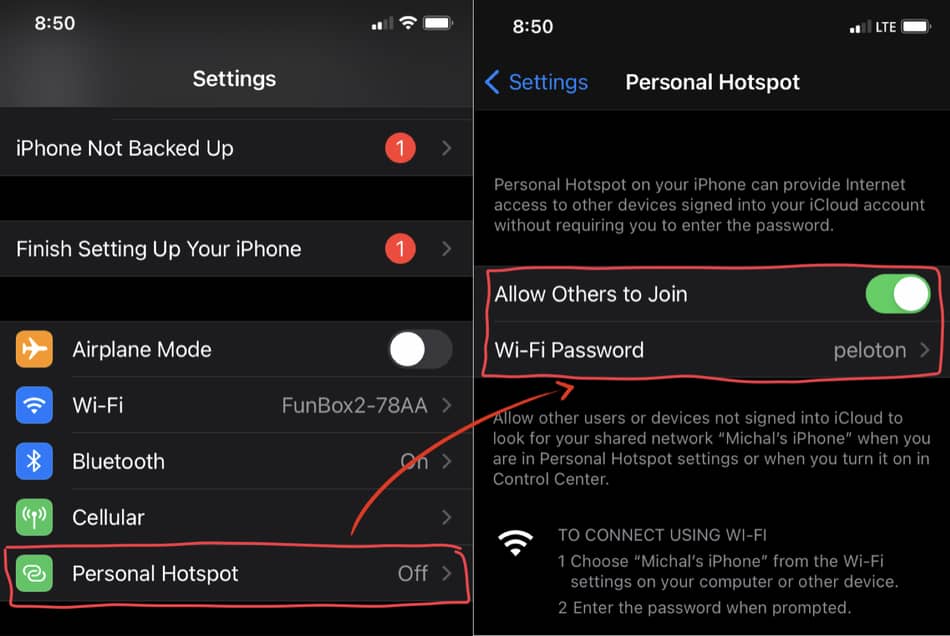 Once you activated the personal hotspot you're almost home.
Now all you need to do is go to your Peloton bike, open the app and choose which internet access you want to connect to.
You should be able to find your phone in the list of available hotspots.
For Android
Below you can see the video of how to activate the hotspot on the android devices
Can I Use a Peloton With a Hotspot?
In general, you can use a peloton with a hot spot, as long as you have enough data on your mobile plan. All of the peloton classes have HD quality and they take up a lot of MB space. If you have a mobile service plan with unlimited data, then you can use that for peloton rides.
Of course, this is only a temporary fix. Because if you connect your peloton app to the hotspot from your phone it will not only use tons of data but also will drain your battery. Also, you may find that doing live stream classes doesn't go well with low-quality internet.
Can You Just Ride a Peloton?
In general, you can just ride a peloton without internet access or an app. However, this is not the same experience as being able to log in, see everyone else who is doing the class with you and follow the instructions with good music.
Using a peloton just to ride without internet is like using your phone without wifi. You can do it because it will work, however, all the best features and abilities come because of the internet connection.
I wish peloton could do some onboard programs where you can download the entire class and do it while being somewhere outside. The same feature you can see with Netflix. Netflix enables the feature to download movies so you can stream them without the internet.
Learn more: Check out my article "best peloton classes for beginners" to learn more about the best peloton classes to get you started
Conclusion
I understand the need for constant internet connection as the peloton frequently launches app updates with a new feature. However, over to the long haul, the company should implement a "download" feature that allows subscribers to access their favorite workouts on the go, without internet access.