Peloton is a US-based company that offers classes on-demand, state-of-the-art stationary bike and treadmill. But what about the cross trainer, does the peloton have an elliptical?
In general, the peloton doesn't have an elliptical on sale and there is little information about the future plans. However, there are hundreds of peloton bike classes in the workout library that can be done on the elliptical machine, too.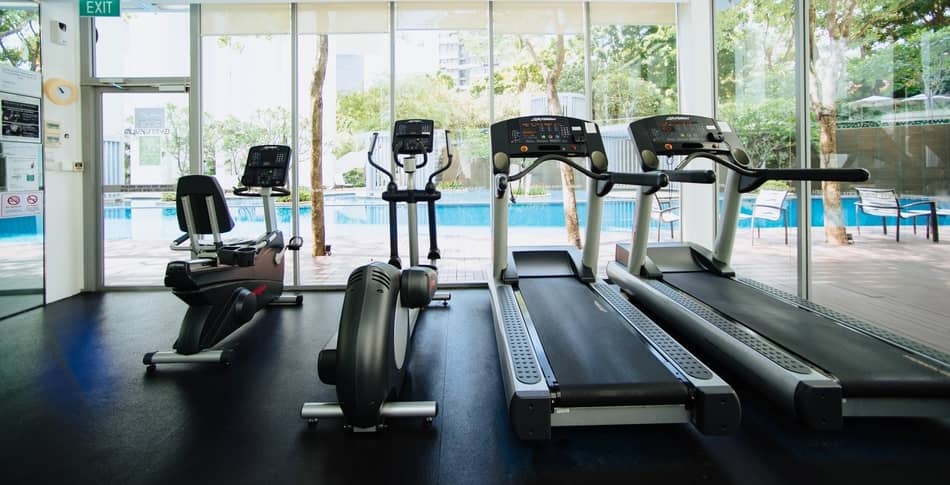 Also, in this article, I will show you how to use your peloton app and your favorite rides while being on the elliptical.
NOTE: This article is not a comparison between the peloton and elliptical. I've already compared them in "peloton vs elliptical", which I recommend you read.
Will Peloton Make An Elliptical?
As of now, there is no clear information if peloton will be launching an elliptical machine to its inventory. Today, you can only get a Peloton bike, peloton bike+, peloton tread, peloton tread+, the full range of accessories and apparel.
The company has already expanded with thousands of on-demand classes that range from yoga, meditation, tread, and strength.
Since 2020, the number of classes has skyrocketed, and from what I can see, new classes are coming into the peloton library daily.
Learn more: Check out my article "best peloton classes for beginners" to learn more about the best peloton classes to get you started
Is Peloton Working On An Elliptical?
In general, the peloton is working on an elliptical because you can stream all of the peloton ride classes while you're doing elliptical. If your elliptical doesn't have a screen with wifi, you can place your phone or tablet on the top while you exercising.
Elliptical can go hand in hand with peloton rides because they share some of the same features:
They're both static
They both can adjust the resistance
They both work with beats, RPM, cadence, and music
If you like doing peloton cycling classes with good music, the elliptical machine will work just as well. Going to the beat and adjusting your resistance depending on the music tempo is fun and motivating.
It also helps you forget about the workout and let your imagination flows.
If you add to that screen with peloton instructors and scenic videos, you can literally transform your regular elliptical workouts to the boot camps sessions.
Can I Use The Peloton App With an Elliptical?
In general, you can use the Peloton app with an elliptical because several climbing and HIIT classes from the app fit perfectly with the elliptical. You can synchronize elliptical speed and resistance to fit into any of the music tracts.
I can hardly remember when last time I've used the elliptical without going to the beat. Even before the peloton was big, I used elliptically just like I would use a bike on the spin class.
You basically choose the list of songs that you like and that's it.
TIP: When choosing the tracklist make sure the songs vary and have different beats per minute. For the best results, you want to alternate a slow song (hard resistance) with a faster song (low resistance).
Does Peloton offer elliptical workouts? In general, peloton doesn't offer elliptical workouts because most of the classes they offer are for peloton bikes, peloton treadmill, or mat. However, a lot of rides and tread workout goes well on elliptical.
How To Use Peloton App On Elliptical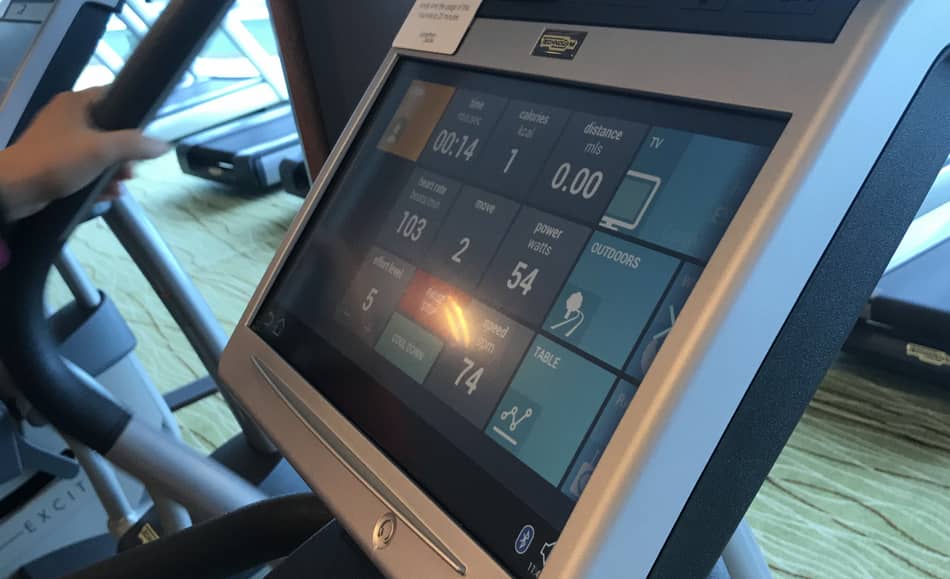 To use a peloton app on the elliptical is relatively easy. All you need is your phone or tablet.
Bring a bottle of water and a towel.
Get on the elliptical and place your phone or tablet on the screen.
Depending on the brand of the elliptical machine, the screen should be slightly tilted and have a little "shelf" where you can place your phone. People read books or kindle while they train so companies add this small feature.
Select the workout based on the intensity and the music. I like to do HIIT sessions because the combination of fast cadence with a slow pace at higher resistance makes me sweat more.
I connect the app to my wireless bose sport headphones and start the workout. I love to exercise to the music because listening to the good beat almost makes you forget about the workout.
You can always manipulate the resistance and adjust when needed.
You see, I used to teach exercise to music so when I hear a good tune on the bike or the elliptical I always like to go to the beat.
Doing a music-oriented workout on the elliptical, where you press your pedal in the tempo of the beat is fun and motivating. The only difference is when you stay seated on the bike, but that is a minor con comparing to the huge list of pros.
Best Peloton Rides For Elliptical
Here are my best 5 peloton rides that can be easily done on the elliptical machine.
45 min Climb Ride (Hanna Frankson)
30 min Climb Ride (Ben Alldis)
30 min HIIT and Hills (Sam Yo)
20 min Tabata (Ben Alldis)
30 min HIIT Ride (Jess king)
Can You Do Peloton Tread Workouts On Elliptical?
In general, you can do peloton tread workouts on elliptical, as well as tread Bootcamp classes. Peloton tread classes use music and instead of running, you follow along on the elliptical. On the tread, Bootcamp class uses the elliptical for the running part, and weights for the workout part.
Typical tread boot camp class is divided into 3 segments. The first segment is when you do your regular warm-up plus cooldown. The second section is running and the third section weights.
All you need to do is change running for elliptical. You can adjust the resistance based on your fitness level.
TIP: When you do tread Bootcamp on the elliptical take your phone with you when you getting off the treadmill.
Best Peloton Tread Workouts For Elliptical
Here I wanna show you my 5 best peloton tread workouts that you can do on the elliptical.
60 Min Bootcamp Full Body (Jess Sims)
45 min 90s Bootcamp (Jess Sims)
20 min HIIT run (Rebecca Kennedy)
45 min Full Body Bootcamp (Andy Speer)
45 min Hip Hop Bootcamp (Adrian Williams)
Most of those sessions are long but there are plenty to choose from that range from 15-30 minutes. I would recommend finding the ones that you like based on the music because the truth is if you like the beat, you don't feel like working out.
Learn more: Click here to learn more about "can you use peloton without internet"
Conclusion
As of now, Peloton doesn't announce elliptical to their inventory. However, there are hundreds of classes you can do on the elliptical and have the same experience as on the bike.