Every time I was using the Peloton app on my phone, everything I did was recorded on my profile (it was the main one when I bought the bike). Today I will explain how you can change profiles on the peloton app (hint it's super easy) without having to pay for a separate account.
As a whole, you can switch profiles on the peloton app by signing out from your account using the "sign out" option. Once you sign out you can switch the username by logging in using the new user account and password.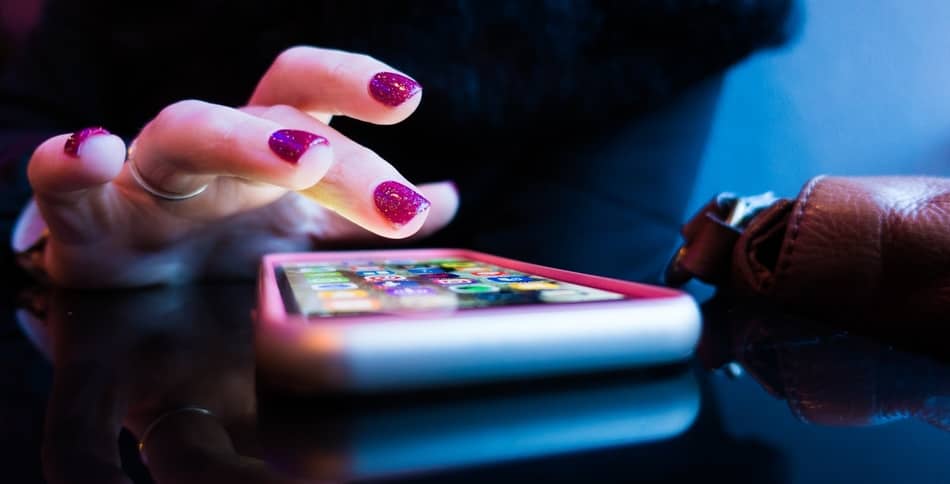 Switch Profiles On Peloton App
Switching profiles on the peloton app is important because it allows you to track metrics and monitor progress for each user individually, especially if multiple members of your household are using the peloton.
I use the Peloton with my friends and I always change usernames because it keeps our data organized and it doesn't mess up our individual metrics.
Please remember that peloton uses individual user data like body weight to calculate calories burned, as well as age and maximum heart rate to determine their heart rate zone and strive score.
This helps with motivation, as well as allows you to choose your future workouts based on your progress.
Plus, every class you do is saved into the workout history, together with other metrics like milestones, achievements, and special events.
Knowing these metrics allows making smarter and more precise decisions in evaluating your progress.
On the other hand, if multiple people use the same profile all information is mixed up, becomes irrelevant, and is impossible to track.
As a general rule, you should switch profiles on the peloton app every time when someone else was using the app before you.
How to switch profiles on the Peloton bike?
Overall, the peloton made it easy and convenient to switch between profiles on the bike because you can do it directly from the touchscreen, without having to log out of your account.
1. Log in to peloton bike
Start by logging into the main menu in your peloton bike.
2. Add a profile
In the navigation bar on the bottom, click on the "add profile" icon. This will open a new window with a list of the profiles that's been added to the bike.
3. Select the profile
You can either switch between existing profiles or you can add new ones.
Please keep in mind that you need to already have a second profile created when you want to change (more on that later).
On the other hand, the peloton app is completely different because it does not have a "switch user" option, which I don't like.
How to switch profiles on the Peloton App?
As a whole, switching the profiles on the peloton app have to be done manually by login in and out from the app. The peloton app interface doesn't have an option to seamlessly switch between the users.
1. Open the peloton app
To switch profiles on the peloton app you need to first log in to your app on your mobile, tablet, or web browser.
2. Select more
From the navigation bar on the bottom, you can choose the "more" tab with the icon of three horizontal lines.
See below.

3. Sign out
From the account menu, choose the "sign out" option (just under preferences) to log out from the app.

4. Sign in
You can now switch the profile by login into the peloton app. Have your username, email, and password at hand.
One of the mistakes I see people make is they try to switch profiles on the peloton app without creating an additional profile first.
How to add a Peloton profile?
In short, you can add different profiles on your peloton app and you can switch between them at any time. However, before you switch the profiles you have to create a new username.
There are two ways you can add a peloton profile for your friends and family members:\
Directly from your bike
Peloton website
Here you can see the video from the peloton with step-by-step instructions on how to add a new account from your bike.
1. Log in to your peloton account
To get started you have to first log in to your peloton app using your main account.
2. Add user
Click the "add user" icon, which is on the bottom left corner of your touchscreen, right next to your profile avatar.
3. Switch rider
After you select the "add user" icon, a new window will pop up. From the main menu, select the "switch rider" button.
4. Manage riders
Click on the "manage riders" icon. This will enable you to add new or switch peloton profiles.
5. Add a Rider
To add a new account, you have to click the "add a rider" icon and follow the instructions. Next click on "create account". You need to prepare your email and new username.
How do I add a family member to Peloton digital?
In general, you can add a family member to peloton digital only if you have an all-access membership. All-access membership allows you to create and share multiple accounts for family members and use them on the app.
On the other hand, if you have a peloton digital membership, you cannot add anyone because peloton digital gives only one account per person.
Of course, you can always give your login details to your family members, but this means you cannot use the same account at the same time as they do.
The whole family can use peloton
In short, the whole family can use a peloton bike and tread, as long as you have a valid membership.
However, if you use the Peloton app on your digital account, you cannot share your account with family members.
Conclusion
As you can see, switching profiles on the peloton app helps to keep all the workout data separate, which is helpful if you like to track your progress.
Keep in mind that by default you have just one profile, which means you have to create another one before you switch.
The only inconvenience is that the peloton doesn't allow to easily switch between the two profiles without having to log out/ in.