In the Peloton digital app, you can find over 11 categories of classes that range from HIIT, cycling, yoga to even meditation. However, does the peloton have boxing classes?
As a whole, the peloton doesn't have boxing classes. However, some of the classes from the cardio category do include high-calorie burn elements from kickboxing and boxing like punches, jumping rope, kicks, and high knees.
In this article, I will explain everything there is to know and recent updates about potential peloton boxing classes and what should you expect.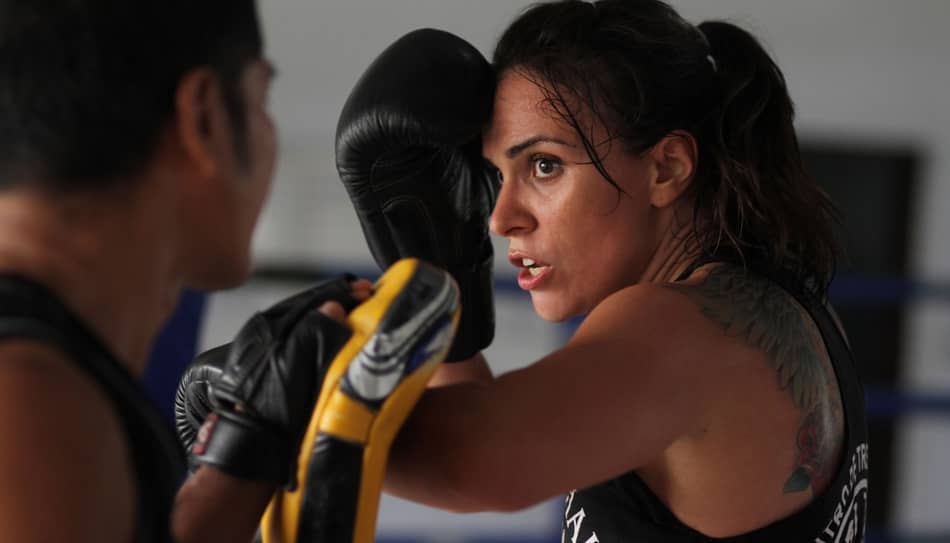 Does Peloton Have Kickboxing Classes?
In general, the peloton doesn't have kickboxing classes available in the app. The only cardio workouts available that don't require a treadmill or bike from the peloton app are HIIT, dance cardio, music HIIT, as well as outdoor running, and walking.
Does Peloton have cardio boxing? As a whole, the peloton doesn't have cardio boxing classes. However, one of the peloton instructors, Selena Samuela, mentioned in her Instagram live stream that the peloton plans to launch either boxing or kickboxing classes.
For now, there are only speculations.
I personally like boxing because it's a great way to work on your cardio and conditioning. In the typical boxing class, you would see a mix of high-intensity components like jumping rope, burpees, jabs, and kicks.
But you also see regular exercises like squats, twists, lunges, and bear crawls.
Is boxing a good cardio workout? As a whole, boxing is a good cardio workout because it engages your whole body and keeps the heart rate high. A good boxing class will have minimal rest time and includes a lot of leg work, high knee kicks, jabs, or even plyometrics.
In fact, boxing and kickboxing fitness classes are some of the most popular workouts in gyms. Not only it burns a lot of calories, but also it helps to de-stress and down-regulate.
Studies have shown that 5-week kickboxing training (3 hours per week) significantly improved muscle power, aerobic capacity, anaerobic fitness, flexibility, speed, and agility (Ouergui, et al. 2014).
Learn more: Click here to read about "does peloton have elliptical"
Is Boxing Better Than Gym?
As a whole, boxing isn't better than the gym because gym workouts with using weights help to stimulate muscle protein synthesis and muscle growth in the most optimal way. They also increase metabolic rate and lean body mass more efficiently than boxing.
However, when it comes to cardio and health, boxing is a great alternative for people who cannot run or perform too many HIIT workouts because of bad knees or back. Not only it is more fun, but also more challenging.
Of course, there are different types of boxing classes. One class that is more like aerobic choreography includes elements of boxing. The other one is done in the boxing gym.
Boxing in the fitness club
If peloton ever launches boxing or kickboxing classes, those will be the type of classes that you see in the fitness clubs. The most common example that's been known worldwide is Les Mills BodyCombat.
What is Les Mills BodyCombat? As a whole, Les Mills BodyCombat is a series of aerobic classes with music that mimics boxing, kickboxing, karate, and other martial arts moves. Those classes start with basic steps and each element adds to the whole choreography. The moves are typically done to the rhythm and there is no rest in between.
Here is the example of Les Mills BodyCombat.
As you can see, there is a lot of kickboxing moves that go in sync with the music. I actually enjoy this type of workout better than a regular aerobic class. Not only it burns calories but it's also fun to do.
Boxing in the boxing gym
Another type of boxing class is the actual fighting lessons in the boxing school. Here, the classes mainly work on technique combined with cardio elements and sparing with pads and mitts.
A good boxing school will have an instructor who is a former boxer and emphasize a good portion of the training on correct form, footwork, punching technique, stance, guard, and more.
In this type of class, there is not much choreography or music. Instead, there is a set curriculum where you learn skills and build on them before you're ready to have a sparring fight with other people in the class.
Also, the gym itself is typically equipped with boxing accessories like punching bags and fighting rings.
Here is an example of a boxing class in the boxing gym.
As you can see, there is a lot of skill training, agility drills, footwork, speed, and technique. This class is not about burning calories but more about learning how to punch and kick.
Learn more: Click here to read about "does peloton have rowing classes"
Is Peloton Going To Add Boxing?
As a whole, the peloton is going to add boxing to their class library, however, they haven't announced the launch date. It is also unclear what type of boxing class peloton will add, and if the company plan to sell boxing machines, accessories, or hardware.
I believe that peloton kickboxing would be a good addition to the peloton app classes because, just like with yoga, with boxing, you don't need extra additional accessories.
There are some companies like Liteboxer that launched their flagship boxing at-home equipment that allows you to punch the punching board while being connected to the app.
However, in my opinion, it is better to get a regular punching bag.
Learn more: Click here to read about "peloton rides that make you cry"
Conclusion
As of now, the peloton doesn't have boxing and kickboxing classes. However, according to Selene, the company plans to launch a new category of classes that will include martial arts. It is still not clear if the peloton will launch a hardware machine, or even branded punching bag.
If you want to find some peloton classes that have elements of kickboxing, some of the Selene cardio workouts include a lot of kicks, jabs, hooks, and other fighting elements.