The Peloton and Mirror fitness are completely different fitness machines but they share the same goal; they deliver on-demand and live-stream fitness classes at home. While having a similar price tag, they both have advantages and disadvantages.
In this review, I will briefly compare the Peloton with Mirror fitness and help you decide which one is a better option for you.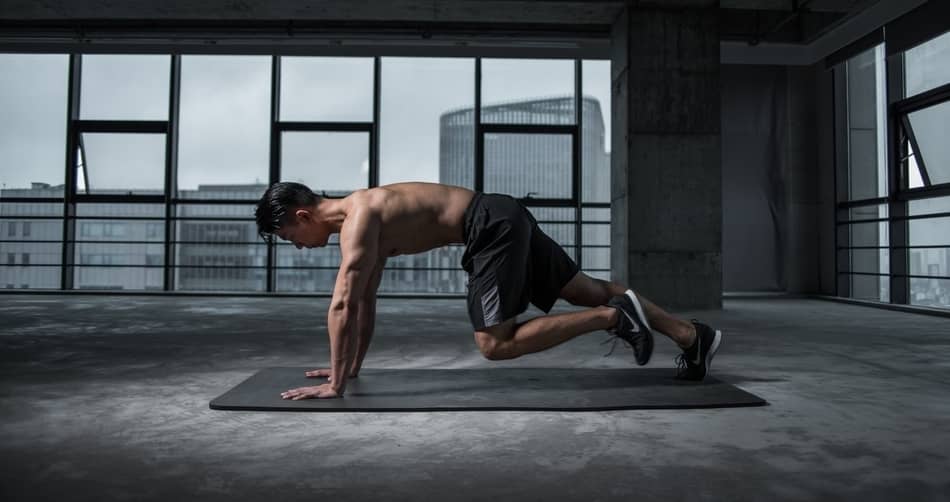 Overall, the peloton is better than for people who want to reduce excess weight and get more from their workout like training for endurance events. However, the mirror is a better option for people who like simplicity and get boring with using the same equipment all the time.
Key Takeaway
Peloton is a better option for people who want to lose weight and have a long-term performance-oriented goal like running a marathon or endurance cycling.
It is also suitable for everyone who wants to be part of the community.
The mirror is good for busy people who just want a simple workout that is quick.
It is also decent choice for people who don't like to get bored, and it can be done without much equipment in a small space.
Peloton vs Mirror for Weight Loss
When it comes to weight loss, I recommend you go for Peloton. It has a good mix of classes (both high and low intensity). It also offers endurance and low-impact rides that last up to 90 minutes.
Plus, it has a power meter that helps you choose the aerobic training zone, which is more precisely compared to a heart rate monitor.
For example, on the peloton bike, you can maintain the same workout intensity more accurately. If you wish to train at zone 3 for 30 min, the peloton has a power sensor that provides you with live feedback so you can adjust the resistance accordingly.
On the other hand, Mirror fitness does allow you to use a heart rate monitor.
However, heart rate zone training is much less precise. Plus, you have no way to control your intensity by doing bodyweight squats or burpees.
Mirror Fitness is mostly focused on HIIT
One thing you will notice on Mirror is that most of the classes are geared towards the HIIT bodyweight exercises (they don't use any equipment so doing HIIT is the only way to make the workouts challenging).
As much as weight loss is all about the combination of exercise and calorie deficit, many studies have shown that "HIIT appears to be the predominant strategy for controlling obesity because of its time efficiency" (Zhang et al. 2017).
So Mirror is an effective tool to burn calories and lose weight.
However, keep in mind that doing HIIT classes every day often leads to:
Also, HIIT classes often increase cortisol levels, which can then further influence your calorie intake (overeating). This type of weight loss strategy is effective, but only for the short time.
On the other hand, doing more low-impact and endurance type of sessions keeps the body in the aerobic zone, doesn't lead to overtraining, and helps to lower cortisol levels.
The mirror is famously known for its quick and effective HIIT workouts. This is great for people who:
Don't need to lose a lot of weight
Need to exercise to stay focused and be more productive
On the flip side, the peloton bike allows you to do more endurance workouts, which over time burn more calories, have less impact on your joints, and can be done daily.
Not only that.
Peloton offers more science-based approach to training
Peloton bike allows you to train within your power zone to enhance fat oxidation. Of course, the mirror also uses a heart rate monitor to show you your heart rate zone.
However, a number of studies have shown that a power meter is much more reliable to estimate true effort level, compared to a heart rate monitor.
Wanna learn more? Check out my article "peloton power zone" where I explain the difference between the power meters and heart rate monitors for weight loss.
Peloton Classes vs Mirror Classes
In general, the mirror has more variety of classes, compared to the peloton. It has fitness genres like tai chi, kettlebell, boxing, kickboxing, and several dance-style classes. You don't see kickboxing, Tai Chi, or kettlebell workouts on Peloton.
Peloton does have "shadow boxing" classes, but only a handful (currently there are over 50 boxing classes).
Each class category is divided into beginner, intermediate and expert levels.
Here you can see the comparison list between peloton classes and mirror classes.
Peloton classes
Mirror classes
Strength
Cardio
Yoga
Meditation
Stretching
Cycling
Outdoor
Running
Walking
Boxing
Tread Bootcamp
Bike Bootcamp

Tai Chi
Kettlebell
Competitive
Yoga Flow
Boxing
Barre
Bootcamp
Kickboxing
Cardio + Strength
Family Fun
Pilates
Pre/postnatal
Dance Cardio
Stretch
Sculpt
Weight Training
Ballet
Meditation
Hip Hop
Arms and Abs
Latin Dance
Peloton classes vs mirror
I really like the selection of mirror classes, especially the classes that aren't available on any other smart-gym fitness equipment.
Hip Hop
Latin Dance
Kettlebell
Now, it may seem like the peloton dropped the ball and doesn't provide much value.
However, the difference between peloton and mirror classes is that peloton has subdivided categories within fitness genres that have lots of specialized niche classes (more on that later).
Peloton Cardio vs Mirror
I think that cardio classes are the core foundation of mirror fitness. In the peloton, cardio is only an addition to their main cycling program.
In fact, out of 200 new classes streamed each week on the peloton there are only 3 to 4 new cardio workouts per week.
On the other hand, the mirror has new classes streaming every 30 to 60 minutes, and the majority of them are some type of cardio session.
Between the two, the mirror has more variety of cardio workouts like boxing, kickboxing, or HIIT. It also has more types of cardio dance, Latin dance, and hip-hop dance classes.
I think mirror fitness is a great solution for people who:
Need more variety to stay motivated
Need fast workouts to boost energy
Have limited time to train
Have not enough time to commute to the gym
Get bored by lifting weights, using treadmills, ellipticals, or bike
What's the difference between mirror and YouTube workouts?
As a whole, the difference between mirror and youtube workouts is that mirror offers a new class every 30 minutes in an organized way where you don't have to spend extra time searching for new content. It also doesn't stop the classes with ads.
I think that variety is the most important if you choose to train with your own body weight. Doing the same workouts over and over gets tedious, and can lead to poor compliance.
So if you're the type of person who wants something quick, but different, then you will love the mirror.
Peloton Strength vs Mirror Strength
The difference between peloton strength and mirror strength classes is that peloton divides their workouts into subcategories, which further help you to personalize your workout. It ranges from upper body workouts, legs and glutes, bodyweight only, strength for runners, core, only arms, and more.
This way you can personalize your whole workout plan and focus on the classes that are matching your current goals.
Not only that.
You can also find specialty workouts across all peloton categories.
Strength for runners is about developing power and building muscle to either improve running or balance the gaps.
Bodyweight helps you to do strength on the go, without any equipment and core is all about working your abdominal and lower back muscles.
Those classes are more than just fitness workouts. It's a solution to a specific problem.
Meditation Anywhere is about calming the body while you're commuting.
The "peloton FTP test" is about calculating your current power output so you can match your wokrouts based on your recent goals.
As you can see, apart from general classes you also have those niche workouts that add more value. You don't see this on mirror fitness.
In fact, mirror fitness has hundreds of different strength workouts, but they are more one-size-fits-all. They don't focus on one sub-niche subject (e.g yoga for runners).
Does the Mirror have weight training? As a whole, the mirror does have weight training classes that you can do either live or on-demand. Mirror weight training classes range between 15 to 60 minutes and you can use either bands, dumbbells, kettlebells, or just your own body weight.
One thing I love about mirror fitness is they offer actual one-to-one personal training sessions. You can book a 30-minute session with one of their coaches to get this personal experience.
Does peloton have personal training? In general, the peloton does have personal training or any one-on-one sessions. All the classes are in a group fitness setting, whenever that's on-demand or live stream.
Peloton Yoga vs Mirror
Peloton yoga and mirror yoga have slightly different approaches but they share similar goals; provide on-demand and live yoga classes at home. The difference is that peloton has more beginner-friendly tutorials dedicated to teaching you basic asanas.
I like this option because it allows total beginners who are not ready for a full-length class to get started and learn basic yoga moves.
On the flip side, peloton also has more niche yoga classes that help you strengthen specific moves like:
20 minute crow pose
30 minutes backbends
10 minutes chaturanga
Those classes have detailed instructions and step by step curriculum where you progressively build up the skills to get better at one particular move.
On the other hand, the mirror has great yoga classes that are divided by difficulty level, but they are all full-length sessions. There are no newbie tutorials for those who want to get started but have zero previous experience.
In other words, if you have previous experience with yoga, you will love mirror fitness. However, if you want to get into yoga at home, but you have no experience, I recommend peloton.
NOTE: Peloton yoga is the second most popular fitness genre on peloton digital with over 36 new classes each week. You can learn more about "peloton yoga" in my article here.
Peloton Setup vs Mirror
The difference between peloton and mirror setup is that mirror can be placed in any size room, regardless of the flooring and ceiling height. It can also be either mounted to the wall or placed on the stand, which takes no extra space.
I like the fact that the mirror is out of the way and is way easier to operate. It doesn't require wearing any special shoes, you don't need an exercise mat, and it can be used on the carpet.
On the other hand, the peloton requires more time to set up and takes much more space. You need:
Adjusting seat and handlebar (if more than one person uses it)
It is also controversial to use it on the carpet. I personally don't like to keep my bike on the carpet because it feels wobbly, even after adjusting all four stabilizing feet.
On the other hand, placing a peloton on the wooden floor can risk damaging the wooden panels. If you're using peloton tread, then you need even more space and it's very difficult to move.
With mirror fitness, I don't have this problem. You can place it in one spot and you are ready to exercise.
Not only that.
You can train with your spouse, kids, or friends at the same time.
Peloton vs Mirror Price Comparison
The difference between a Peloton and Mirror is that mirror has only one piece of equipment for sale, whereas peloton offers two types of bikes and one tread. The basic peloton bike and the mirror have the same starting price of $1,495.
Here is the full breakdown between peloton and mirror prices.
| Equipment | Price |
| --- | --- |
| Mirror | $1,495 |
| Peloton Bike | $1,495 |
| Peloton Bike Plus | $2,495 |
| Peloton Tread | $2,495 |
Peloton vs mirror price
On top of that, you also need to include monthly membership costs. Both of the companies charge a similar price for their subscription (Mirror membership is $39/month whereas Peloton costs $44/month).
One thing I like about the peloton is they also have a light version of their membership for people who don't own the bike (peloton digital).
This allows you to do all the workouts for $12.99/month, without spending $1,495 upfront. So you can test the waters to see if that's something you wanna do for the long term.
Peloton App vs Mirror App
The difference between the peloton app and the mirror app is that peloton allows you to sign up for the peloton digital option, without getting a bike or a tread.
The mirror app works only for registered users who purchased the mirror. Both apps can be streamed from a phone, tablet, or TV.
What I like about the peloton and mirror app is you can take your workouts everywhere you go. If you are away for a holiday and you don't want to miss out on exercise, just log in and stream any class.
What about the subscription?
The difference between Peloton and Mirror is that you can use the Peloton bike without a subscription as they offer "just ride" classes and some limited scenic rides. In those classes you can see resistance, output, and cadence, so you can use it just like you would use any spin bike.
What I like about the peloton is they have lots of workouts that are designed to be done outside.
Outdoor running and walking classes (audio only).
Yoga and meditation anywhere (for commuting, office, traveling)
On the other hand, you cannot use Mirror Fitness without a monthly subscription. To get access to all the classes you need to download a mirror app and log in using the email address that you signed up for when you bought the equipment.
After you buy the mirror, it allows you to create 6 accounts for family members and stream the classes either from the mirror itself or from other mobile devices.
Learn more: Click here to learn more on how to use the "peloton without subscription", check out my article here.
Peloton Accessories vs Mirror
The peloton and mirror accessories are very similar with the only difference being that the peloton is more geared towards the cycling equipment. It offers accessories that complement bike rides, as well as free weights and resistance bands for strength classes.
On the other hand, the mirror has mainly yoga tools.
Here you can see the full comparison between peloton and mirror accessories.
Peloton accessories
Mirror accessories
Cycling shoes
Resistance bands
Heart rate monitor
Dumbbells
Workout mat
Bike pedals
Delta cleats
Bike mat
Yoga block
Water bottle
Resistance loop bands
Heart rate monitor
Lululemon yoga block
Lululemon towel
Lululemon mat strap
Lululemon yoga mat
Lululemon foam roller
Peloton vs mirror accessories
Since mirror was acquired by lululemon, all of their fitness and yoga accessories are made from lululemon. Lululemon is world-famous not only for its apparel but also for yoga gadgets.
Both brands are pricey though.
Peloton exercise mat costs $69 and the lululemon yoga mat costs $68.
When it comes to yoga classes, I personally prefer using something like a Manduka mat, available on Amazon. Details here.
(if you buy through links on this page, I may earn a small commission).
Which one is better lululemon yoga mat or peloton? As a whole, the lululemon yoga mat is better than the peloton mat because it has a fabric with a great grip sweat absorption that is durable and prevents the growth of fungi and bacteria. However, the peloton mat is thicker and heavier, which is good for the knees.
If most of the workouts you do are on the mat anyway, I recommend getting lululemon because they will last longer.
I like the lululemon brand because of the quality and durability of their products. I also like that mirror offers care products like mirror cleaner and cloth together with a camera lens cap for privacy.
Peloton Instructors vs Mirror
I think that peloton instructors are one of the main reasons why this company grew so much. Over the years, people fall in love with at least one of their favorite peloton trainers, they follow them on social media, and watch their live streams on various platforms.
Not only that.
In 2020, most of the classes on peloton were streamed directly from instructors' homes.
Most of the peloton's Instagram and Facebook feed is about peloton instructors' news, announcements, and pictures from their real life.
Peloton YouTube channel often has live streams where peloton instructors engage with members, listen to their stories, and also share their own thoughts and stories.
Plus, in each class, there is an element of personality where you get to know the trainers at a deeper level. They often tell us about their plans, fitness goals, and personal anecdotes.
That real human connection between the trainers and the people helps to build the peloton community.
On the other hand, mirror instructors are professional and offer plenty of inspirational advice. However, they aren't present on social media and they don't do live streams to build that connection with their members.
They are displayed on a large screen with a black background, which makes it feel artificial.
When I trained on the mirror I almost felt like playing a video game.
The mirror doesn't have a YouTube channel.
Their Instagram feed is more about a "call to action" to purchase their product, and not so much about community.
I know that all mirror trainers are highly qualified and skilled to teach all of the classes, which means you will get a fantastic workout.
For people who are busy and want to get that fast workout in as quickly as possible, the mirror is the perfect solution.
However, if you're looking for something more, some type of connection between you and the trainers, the peloton is a better choice.
Can the Mirror instructors see you? As a whole, the mirror instructors can see and hear you because of the built-in camera and speakers. However, this feature is only used during personal training sessions, which can be book separately. On the regular live and on-demand classes instructors cannot see you.
However, you can set up the mirror to see all the participants, if you want. If not, you can cover the camera.
Can the peloton instructors see you? As a whole, the peloton instructors cannot see you when you're doing live or on-demand classes. There is a built-in camera on the peloton bike, however, it's for video chatting with your friends, not for instructors to look at how you workout.
Conclusion
As you can see, there are some pros and cons to having a both peloton and a mirror. I personally like how sleek the mirror looks and that it doesn't take up much space.
On the other hand, I love the functionality of the peloton bike where you can do a variety of rides like Power Zone rides, FTP testing, and even recovery rides.
I think that both of them are worth their price, and which one you should get will depend on your lifestyle and fitness goals.