Peloton Interactive is a fitness company that sells exercise equipment such as bikes, treadmills, and rowers, alongside digital media services. These are offered through hardware and software memberships via a monthly subscription. Founded in 2012 by John Foley, who played a pivotal role in the company's growth until his resignation in 2022, Peloton is now led by CEO Barry McCarthy. Its product lineup extends beyond stationary bikes and treadmills to include indoor rowers, accessories like dumbbells, resistance bands, heart rate monitors, and apparel, including shoes and clothing. Recently, Peloton secured a 5-year deal with clothing giant Lululemon.
Peloton, with its key product being the Peloton Bike, primarily focuses on connected fitness after its rebranding, leveraging its core technology of live and on-demand workout classes. Known for its sleek and modern design, the Peloton bike has revolutionized home gym workouts with its interactive classes and high-quality equipment, providing a motivating and engaging fitness experience. However, its high cost and ongoing monthly subscription fees have become significant drawbacks for budget-conscious consumers.
In comparison to 2021, there is now a higher number of people searching for methods to trade in or sell their Peloton bikes, along with exploring alternative options for home gyms. Some bikes similar to Peloton include the BowFlex VeloCore bike, the Bowflex C6, and the Echelon Smart Connect Bike EX3.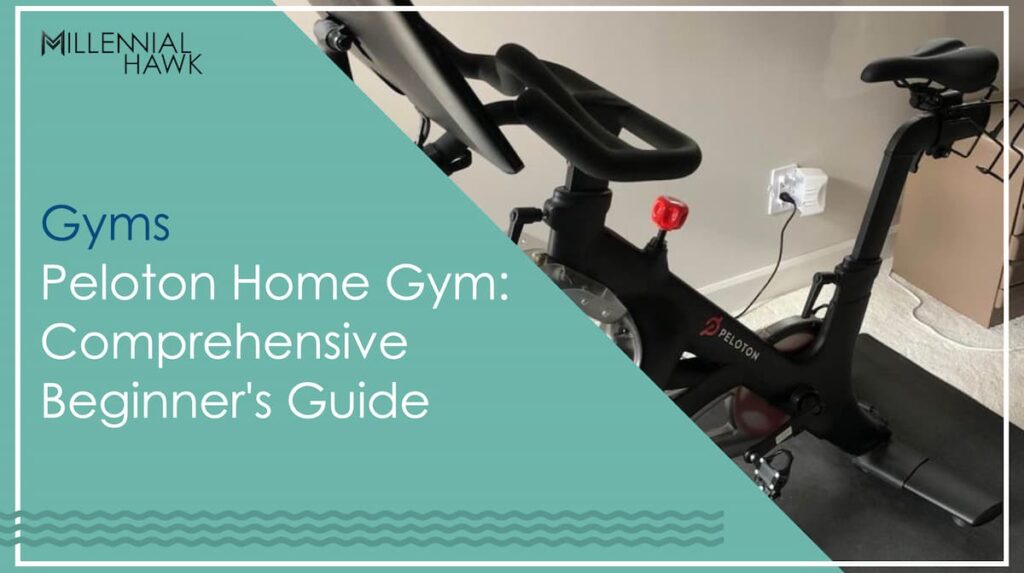 What Is Peloton?
Peloton, also known as Peloton Interactive, is a stationary bike startup that has transformed into a fitness sensation with a cult-like following. Described as the "Netflix for fitness," Peloton has made it possible to access instructor-led workouts for your home gym without setting foot in a commercial gym. Peloton's core business model revolves around its Peloton membership, offering a wide range of Peloton classes through a subscription-based service, despite recent challenges like Peloton layoffs and stock fluctuations.
How does the Peloton work?
The Peloton home gym works by providing a comprehensive fitness experience, combining high-end equipment like the Peloton bike, treadmill, rowing machine, and guide, with interactive digital content. Users access a variety of live and on-demand classes through the Peloton app, requiring a WiFi connection, a Peloton membership, and login, making it a seamless integration of physical and virtual fitness training.
How does the Peloton work Without the Internet?
You cannot use Peloton without an internet connection, as it requires a stable internet connection to stream classes. Additionally, there is no option to download classes for offline use.
Who owns Peloton?
Peloton Interactive, an American brand based in New York City, is a publicly traded company, with ownership distributed among its shareholders. Guided by its mission statement to use technology and design to connect the world through fitness, Peloton empowers individuals to be their best selves, anywhere and anytime.
What is the Peloton website?
The Peloton website is www.onepeloton.com.
What are the benefits of setting up a Peloton home gym?
Setting up a Peloton home gym offers several benefits:
Increased Exercise Frequency: According to a 2023 study by Schneider and Woodworth from the University of California, Irvine, Peloton users cycled an average of 5.9 times per week.
Stress Resilience: The same study found that stress did not significantly impact exercise frequency or duration among Peloton users.
Improved Aerobic Capacity: A 2019 study by Chavarrias and Carlos-Vivas from the University of Extremadura reported that indoor cycling enhances aerobic capacity.
Better Blood Pressure Control: This study also noted improvements in blood pressure from indoor cycling.
Improved Lipid Profile and Body Composition: Indoor cycling combined with diet was found effective in improving lipid profiles and aiding weight loss.
Accessibility and Convenience: Having a home gym with Peloton provides the convenience of working out anytime, fostering consistent fitness habits.
What are the drawbacks of using Peloton?
The drawbacks of using Peloton include:
Customer Service Issues: Some users have reported challenges with Peloton's customer service.
High Cost: Peloton bikes are expensive, with the cost often being a significant consideration for potential buyers.
Additional Membership Fees: Beyond the initial purchase, there is a recurring cost for the Peloton membership to access classes and features.
Recalls: There have been instances where Peloton had to recall bikes due to safety concerns.
Space Requirements: Peloton bikes require dedicated space in your home, which might be a constraint for some users.
What products does Peloton sell?
Below is a list of the five products that Peloton sells.
Peloton bike
Peloton bike+
Peloton treadmill
Peloton rower
Peloton guide
1. What is a Peloton bike?
The Peloton bike is a high-end indoor cycling machine, known for its interactive workout experiences, with dimensions typically measuring 59″ L x 53″ H x 23″ W. It's priced around $1,495, supporting a weight limit of up to 297 pounds, making it accessible for a wide range of users. The key difference between the standard Peloton bike and the Peloton Bike+ is that the Bike+ offers enhanced features like a larger, rotating touchscreen and improved sound system, catering to a more immersive workout experience.
2. What is a Peloton bike+?
The Peloton Bike+ is an advanced version of the original Peloton bike, featuring enhanced dimensions for a more robust and immersive exercise experience. Priced $500 higher than the standard model, the Bike+ is designed to accommodate users up to a 297 pounds (135 kilograms) weight limit, ensuring durability and safety. Key technical differences between the Bike+ and the original bike include a more powerful 2.5 GHz Qualcomm QCS605 processor, 4 GB RAM, and an 8-megapixel front-facing camera with a privacy slider, compared to the original's 2.0 GHz MediaTek processor, 2 GB RAM, and a 5-megapixel camera, enhancing the overall user experience.
3. What is a Peloton treadmill?
The Peloton Tread is a high-quality treadmill featuring dimensions of 68" L x 33" W x 62" H, a 59" L x 20" W belt, and a 23.8" diagonal touchscreen, making it suitable for various home spaces. Designed for users between 4'11" and 6'4" in height and 105 to 300 lbs in weight, the Tread offers speeds up to 12.5 mph and an incline of up to 12.5%, ensuring a versatile and effective workout for a broad range of fitness enthusiasts. Priced at $2,695, the Peloton Tread combines its sleek design and versatile features with a price tag reflecting its premium status in the home fitness market.
4. What is a Peloton Rower?
The Peloton Rower, starting at $2,995, is an ultra-efficient workout machine designed to engage every muscle, with a compact 8' x 2' footprint and an HD swivel touchscreen. The Peloton rowing machine features electronically controlled resistance, an ergonomic seat and handle, and a unique Upright Wall Anchor for vertical stowing, catering to users with a height range of 4'11" – 6'5" and a weight maximum of 300 lbs. The rower's total dimensions are 7'10" L x 24" W, weighing 156.5 lbs, and it requires an 8' ceiling height for vertical stowing, with a recommended workout space of 8' x 6'.
5. What is a Peloton guide?
The Peloton Guide, priced at $195, is a compact, AI-powered personal training device that transforms your TV into an interactive fitness tool, tracking repetitions and progress. It's designed to offer a comprehensive workout experience, featuring rep counting, form correction through on-screen display, and workout metrics like heart rate and calories burned. The Peloton Guide, measuring 6.5″ L x 2.5″ W x 1.7″ H and weighing 18oz, includes a remote, TV or tabletop mount, cables, and a 12-megapixel front-facing camera with a privacy cover.
What products Peloton do not sell?
Peloton does not sell the following products:
Mirror
Elliptical
Recumbent bike
Mountain bikes
Nutrition courses
Refurbished treadmills
Kettlebells
Does Peloton Have an Elliptical Machine?
No, Peloton does not have its own elliptical or cross-trainer machine. However, you can still perform Peloton elliptical workouts using the Peloton App One and App+, which offer a variety of fitness classes adaptable to elliptical machines.
Does Peloton make a recumbent bike?
No, Peloton does not manufacture a recumbent bike. However, users interested in a more relaxed cycling experience can use Peloton recumbent bike workouts on the App One and App+ for various cycling workouts that can be adapted to a standard recumbent bike.
What is the best peloton apparel?
The best Peloton apparel ultimately depends on your personal needs and preferences, but many users rave about the Peloton Century Shirt for its commemorative value and quality, awarded after completing 100 rides. For comfort and support during workouts, the Peloton Sports Bra and Leggings are highly praised for their fit and durability.
What is a peloton rental?
The Peloton Rental Program offers a unique, commitment-free way to experience Peloton at home, with the option to rent Peloton Bikes or Bike+ for a monthly cost, inclusive of cycling shoes and a Peloton Rental Membership.
Priced at $89/mo for the Peloton Bike and $119/mo for the Peloton Bike+, with a one-time $150 delivery fee, the program allows users to cancel or buy out the equipment at any time, offering free returns and pick-ups. This Peloton rental membership unlocks full access to Peloton's classes and features, including individual profiles for the entire household and real-time metrics.
How to rent Peloton?
Renting a Peloton is a straightforward process that allows you to bring the Peloton experience into your home with flexibility and ease. Here are seven steps to get you started:
Visit the official Peloton website and navigate to the Peloton Rental Program section.
Choose between the Peloton Bike or Bike+ based on your preference and budget, with prices starting at $89.00 per month and $119.00 per month respectively.
Pay the one-time delivery fee of $150.00, which covers the cost of delivering the equipment to your home.
Provide the necessary details for your rental agreement, including your address and payment information.
Schedule a delivery date that suits you, ensuring you have the required space for the bike or Bike+.
Upon delivery, set up your Peloton Bike or Bike+ in your desired location, following the provided setup instructions.
Enjoy your Peloton membership, with the option to buy out your bike at any time or cancel the rental with free pick-up service.
How does the Peloton membership work?
The Peloton membership operates through a subscription model with various tiers, offering options to different different users. New users can start with a 30-day free trial to experience the platform. Post-trial, the choices include four main types of memberships:
Peloton Free
Peloton App One
Peloton App+
Peloton All-Access Membership
1. Peloton Free
Peloton Free is an option within the Peloton membership ecosystem that allows access to a selection of pre-chosen classes at no cost, without the need for a credit card or payment method on file. This offering includes various limited-time, free classes across different workout types such as cardio, Pilates, meditation, and outdoor running.
2. Peloton App One
Peloton App One is a tier within Peloton's membership options, priced at $12.99 per month or $129 per year, offering users access to a wide range of fitness classes. This membership includes three cardio equipment classes per month (cycling, treadmill, and rowing), along with unlimited access to other workouts like strength, cardio, Pilates, yoga, outdoor walking, and running.
3. Peloton App+
Peloton App+ is an upgraded membership tier within the Peloton platform, priced at $24 per month or $240 per year. This subscription grants members unlimited access to the entire range of Peloton's class library on the Peloton App, including cycling, treadmill, rowing, strength, cardio, Pilates, and more.
4. Peloton All-Access Membership
The Peloton All-Access Membership is the most inclusive subscription tier offered by Peloton, priced at $44 per month. This membership provides unlimited access to Peloton's extensive class library for users who own Peloton equipment, like the Bike, Bike+, Tread, or Row.
How much is a Peloton subscription?
On average, a Peloton subscription varies based on the tier selected. The Peloton App One costs $12.99 per month or $129 yearly, the Peloton App+ is priced at $24 per month or $240 annually, and the All-Access Membership, for Peloton equipment owners, is $44 per month.
How much is a Peloton without a subscription?
A Peloton without a subscription typically costs around $1,445 for the basic model, while the Peloton Bike+ starts at about $2,495. These prices include the bike itself but exclude the cost of the monthly All-Access Membership subscription, which is $44 per month and adds interactive classes and tracking features.
how to cancel a Peloton membership?
The following list shows how to cancel your Peloton membership.
To cancel your Peloton App Membership on Apple® iOS, go to Settings, select your name, click on "Subscriptions," choose Peloton, and click "Cancel Subscription" and confirm.
For Android®, open the Google® Play Store on your device, ensure you're signed in to the correct Google® Account, tap your profile icon, select "Payments & Subscriptions," then "Subscriptions," choose the Peloton subscription, tap "Cancel subscription," and follow the instructions.
To cancel your Peloton App Membership on Roku®, press the 'Home' button on your Roku® remote, navigate to the Peloton channel, press the 'Star' * button for options, select 'Manage Subscription,' choose 'Cancel Subscription,' and confirm, then select 'Done.'
If you've subscribed through the web, go to members.onepeloton.com/preferences/subscriptions, click your subscription's link, then click "Cancel Subscription" and confirm.
To cancel your Peloton App Membership on Amazon® Fire TV, go to the Amazon® website or your Fire Tablet: log in to your Amazon® account, navigate to 'Your Account,' select 'Your Android® Apps and Devices,' then 'Your Subscriptions,' choose your Peloton subscription, and click 'Cancel Subscription.' On the Amazon® Appstore, select 'Subscriptions,' choose Peloton, and click 'Cancel Subscription.'
If you've subscribed through Verizon® +Play Store, log in to "My Verizon Online," navigate to "Manage Subscriptions," locate your Peloton Membership under "Subscriptions," and click "Manage," then toggle the "Status" from "On" to "Off."
What are the Peloton promo codes and discounts?
Peloton promo codes and discounts are special offers provided by Peloton to reduce the cost of its products and memberships for various groups. Examples of Peloton discounts include the Peloton healthcare discount, offering reduced prices for medical professionals, the Peloton teacher discount for educators, and the Peloton student discount, catering to those in academic settings.
What are the Peloton classes?
Peloton classes encompass a diverse range of live and on-demand fitness sessions, available to members around the world. The Peloton classes include live classes broadcast from Peloton's NYC studio, interactive on-demand classes for flexible scheduling, encore classes which are rebroadcasts of popular sessions, and scenic rides, all designed to enhance fat loss, fitness, and overall health.
What are the best peloton classes for weight loss?
The best Peloton classes for weight loss are high-intensity bike classes, lasting around 30-45 minutes, that can burn approximately 300-500 calories per session. Additionally, running classes, typically 20-30 minutes long, can torch about 200-400 calories, complementing the bike sessions in a comprehensive weight loss workout schedule.
Does Peloton Help You Lose Weight? (Explained)
Yes, Peloton can help you lose weight because a 20-minute class can burn anywhere from 200 to 250 calories. However, achieving sustainable weight loss involves factors like maintaining a calorie deficit, incorporating strength training, and focusing on overall behaviors to support long-term success. Keep in mind that 50% of people who lose weight tend to regain it within the first 5 years, so it's essential to adopt a holistic approach to achieve and maintain your desired weight loss goals.
What is the recommended Peloton workout plan?
A recommended Peloton workout plan should encompass all components of fitness, ideally including a mix of cardio, strength training, flexibility, and balance exercises. Aim for 3-5 cardio sessions a week, such as cycling or running classes, complemented by 2-3 strength training sessions, and daily flexibility or yoga classes to achieve a well-rounded fitness routine.
What is the Peloton marathon training plan?
The Peloton marathon training plan is one of Peloton's structured programs, spanning 18 weeks, specifically designed to prepare runners for a marathon, a distance of approximately 42 kilometers (26.2 miles).
What are the peloton programs?
Peloton programs are comprehensive, structured workout plans, offered as part of Peloton's extensive library, designed to progressively build fitness in areas like strength, endurance, flexibility, or body composition. Peloton programs, over 36 in number, range from 1 to 18 weeks in length, featuring exclusive classes that are available only upon enrollment in a specific program and are accessible via the Peloton bike or app.
What are the peloton features?
Peloton features a range of interactive and personalized elements designed to elevate the fitness experience. These include Lanebreak, which offers a gamified cycling experience; Auto Resistance for automatic bike adjustments; Power Zone for tailored intensity workouts; and the FTP test, which determines optimal cycling power zones. Collectively, these features enhance user engagement and workout effectiveness. Additionally, some Peloton features, such as the Peloton Strive Score, which tracks effort, may require additional accessories.
What are the best Peloton accessories?
Peloton accessories refer to a range of optional items and add-ons designed to enhance the user experience and convenience of Peloton exercise equipment. The best Peloton accessories include Peloton weights for strength training, heart rate monitors and bands for tracking fitness metrics, and specialized Peloton shoes for optimal pedaling.
Who are the best peloton instructors?
The best Peloton instructors, including Leanne Hainsby, Jess Sims, Cody Rigsby, Jess King, and Ally Love, among others, are determined by individual user preferences, which often depend on personal fitness goals, teaching styles, and personalities. Peloton instructors refer to a diverse group of highly skilled and motivating fitness professionals, personal trainers, and exercise physiologists who lead interactive online classes for Peloton users.
What are the peloton instructors' salaries?
Peloton instructors' salaries vary based on their roles, experience, and other factors. Interviews with instructors have indicated that their salaries can range from six figures with stock options to over $500,000 in total compensation, including salary, stock options, and bonuses, for more senior instructors
how to become a peloton instructor?
The following list shows how to become a Peloton instructor.
Develop a lifelong commitment to fitness and embrace it as a lifestyle.
Cultivate the ability to inspire, motivate, and connect with others.
Possess a unique perspective, background, or inspiring story to stand out.
Believe strongly in Peloton's mission and values as a company.
Consider obtaining fitness certifications and instructional experience.
Build a strong social media presence and engage with your audience.
Stay informed about Peloton's audition opportunities and apply when available.
Consider exploring other career paths within the Peloton ecosystem.
What are the available peloton careers?
Peloton offers a wide range of career opportunities across various fields and different locations globally, including retail, legal, software development, and more. You can explore roles such as Seasonal Peloton Expert, Legal Counsel, or Android Engineer, among many others, to find a career path that aligns with your skills and interests within the company.
What are the locations of the peloton studios?
Peloton has studios located in New York, United States, at 370 10th Ave, and in London, United Kingdom, at 11 Floral St. These studios serve as hubs for creating Peloton live classes and where you can book an in-person Peloton class.
Where can I find hotels with Peloton bikes?
You can find hotels with Peloton bikes in various locations across the United States, including Alaska, Alabama, Arkansas, Arizona, and many more. Some examples include Hotel Captain Cook in Anchorage, DoubleTree by Hilton Hotel in Montgomery, and Andaz Scottsdale Resort & Bungalows in Arizona, among others.
What are the maintenance tips for the peloton?
To maintain your Peloton bike effectively, ensure it's placed on a stable surface and properly calibrated for accurate metrics. Regularly clean the bike frame and screen with a gentle, non-abrasive cloth to keep it looking pristine.
Additionally, learn how to adjust the seat and clip in your shoes correctly for a comfortable ride. To enhance your experience, connect your AirPods and Apple Watch to the Peloton for seamless integration. Lastly, if you need to move the bike, use caution and assistance to prevent damage, and always note down the model number for reference.
how to clean peloton
To keep your Peloton clean and in top condition, follow these instructions:
First, unplug your Peloton bike and ensure it's turned off.
Use a soft, lint-free cloth to wipe down the bike's frame, screen, and any other exposed surfaces.
For stubborn spots or smudges, lightly dampen the cloth with water, making sure not to soak the bike.
Avoid using abrasive cleaners or solvents, as they can damage the bike's finish.
Pay special attention to the screen, gently cleaning the touchscreen display without pressing too hard.
To clean the frame and bike components, use a separate cloth or sponge.
Finish by wiping down the bike with a dry cloth to remove any remaining moisture, and then plug it back in and turn it on.
how to turn on peloton
To power on your Peloton, simply follow these steps:
Locate the power button on the Peloton bike, usually located on the back of the frame near the power cord.
Press and hold the power button until the bike's screen lights up and you see the Peloton logo.
Release the button when the screen turns on, indicating that the bike is powering up.
Wait for the system to fully boot up, which may take a moment.
Once the screen displays the Peloton home screen, you can start your workout or access other features.
If the bike has a separate console and you need to turn on the console, follow the manufacturer's instructions for that specific model.
how to calibrate peloton bike
The following steps show how to calibrate the Peloton bike.
Begin a workout session on your Peloton bike.
While pedaling at a steady pace, make note of your resistance level and cadence (RPM).
After a few minutes, check your heart rate using a compatible heart rate monitor, if available.
Use the Peloton metrics on the screen to track your output (watts) and total distance.
Adjust the resistance as needed to achieve your desired workout intensity.
Monitor your heart rate and adjust your effort accordingly to stay within your target heart rate zone.
how to connect airpods to peloton
This list outlines how to connect AirPods to Peloton bike for a wireless audio experience.
Begin by putting your AirPods into pairing mode. To do this, open the AirPods case lid, press and hold the setup button on the back of the case until the status light flashes white.
On your Peloton bike, tap the "Settings" icon on the touchscreen display.
Navigate to the "Audio & Video" settings.
Select "Bluetooth Audio Devices."
Your Peloton bike will scan for nearby Bluetooth devices. When your AirPods appear in the list of available devices, tap to select them.
Confirm the pairing request on both your Peloton bike and your AirPods.
Once connected, you'll hear audio from your Peloton workouts through your AirPods.
how to connect Apple Watch to peloton
To connect your Apple Watch to your Peloton bike for heart rate tracking and workout integration, follow these steps:
Start by ensuring that both your Apple Watch and Peloton bike are powered on and within Bluetooth range.
On your Peloton bike, tap the "Settings" icon on the touchscreen display.
Navigate to the "Device Connections" or "Bluetooth" settings.
Look for your Apple Watch in the list of available devices and select it.
Confirm the pairing request on both your Peloton bike and your Apple Watch.
What are some helpful peloton delivery tips?
To ensure a smooth Peloton delivery, firstly make sure there's a clear path from your front door to the designated setup area in your home, free of any obstacles or tight corners. Secondly, confirm your delivery appointment and be present during the scheduled time, providing ample space and a power outlet near the setup location.
What are some alternatives to the Peloton home gym?
Some popular alternatives to the Peloton home gym include the NordicTrack Commercial Studio Cycle, which offers live and on-demand classes with a similar interactive experience. Another great option is the Echelon Smart Connect Bike, known for its affordability and diverse range of online classes. For a more immersive experience, the Zwift platform combines cycling and gaming, allowing you to ride in virtual worlds using your bike with a smart trainer.
What's The Difference Between the Peloton vs Gym?
The primary difference between Peloton and traditional gym workouts lies in their approach and equipment availability. Gyms are generally more suited for advanced individuals with performance-oriented goals, offering heavier weights and a variety of machines for specific muscle targeting. On the other hand, Peloton is ideal for those seeking general activity and fitness maintenance at home, without the need to spend time commuting to a gym or having specific performance goals.