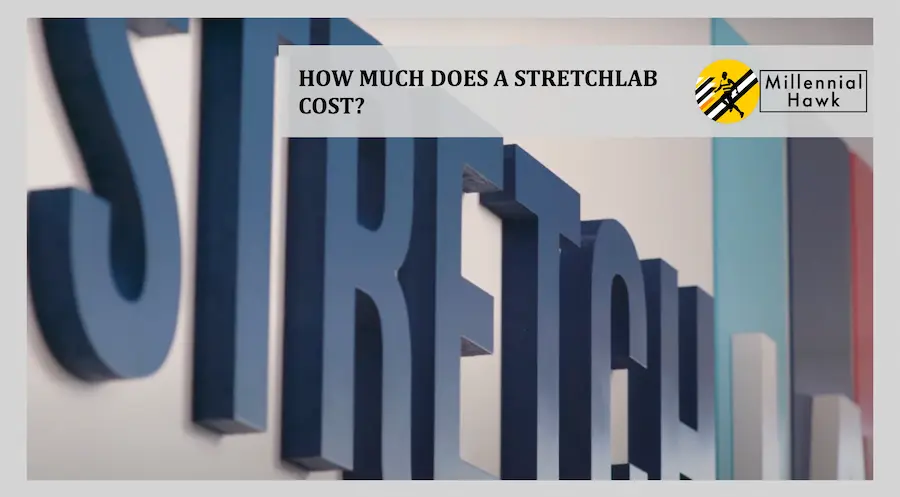 StretchLab provides multiple pricing tiers, starting with a $49 introductory rate for a 50-minute session. They also offer bundled packages, such as $189 for four 25-minute sessions or $539 for eight 50-minute sessions, with seven different membership options for 2, 4, 8, or 12 sessions. Additionally, group classes at StretchLab are available at no extra charge.
The StretchLab cost covers the initial Physmodo MAPS scan assessment, a one-on-one assisted stretching session, and the use of specialized equipment such as the Hypervolt percussion therapy device. The StretchLab cost doesn't cover travel expenses, additional range-of-motion assessments, and gratuity.
StretchLab is a leading brand offering one-on-one and group stretch services for all ages and fitness levels. With over 300 studios across North America, it is one of the largest assisted stretching brands worldwide. StretchLab helps reduce the risk of injury and improves mobility, flexibility, and range of motion.
This article explores the various cost factors associated with StretchLab, including session pricing, membership fees, and package deals. It also examines special offers, discount opportunities, and the cancellation policy. Finally, it addresses the question of insurance coverage for StretchLab services.
What's the Price for a StretchLab Session?
The price for a StretchLab session varies based on the location, the type of membership, and the length of each session. The cost for a 25-minute session at StretchLab starts at approximately $44.50, although single sessions are not available beyond the initial one. The cost per session decreases when you purchase more sessions in a package.
The most expensive sessions at StretchLab are the 'standard' 50-minute ones, costing around $82.25 per session. However, when you opt for a package of 8 or 12 sessions, you can expect a 10-15% reduction in the per-session price. When asking about the prices for StretchLab group sessions, note that some locations offer free group stretch events. These events are designed to introduce people to StretchLab's services and are free of charge.
What's the Price for a First StretchLab Session?
The price for a first-time StretchLab session is $29 for a 25-minute session and $49 for a 50-minute session. These introductory rates allow new customers to experience the service at a reduced cost before committing to a membership. You can only use one initial session offer, either for a 25-minute or a 50-minute session; you cannot buy two initial sessions.
How much is StretchLab membership?
The 25-minute StretchLab memberships start at $89 per month for 2 sessions and go up to $189 per month for 4 sessions. For 50-minute sessions, memberships start at $329 per month for 4 sessions. This table shows the price for StretchLab membership based on the number of sessions you take.
| StretchLab Membership Cost | Cost |
| --- | --- |
| 2 sessions (25 minutes) | $89 |
| 4 sessions (25 minutes) | $189 |
| 4 sessions (50 minutes) | $289 |
| 8 sessions (25 minutes) | $299 |
| 8 sessions (50 minutes) | $539 |
How much is a StretchLab family plan membership?
The cost of a StretchLab family plan membership varies based on the number of sessions and duration. The family plan, which typically includes 8 or 12 sessions, starts from $299 for 8 25-minute sessions. This membership option allows multiple family members to enjoy the benefits of assisted stretching together in tailored sessions.
What kind of price discounts does StretchLab offer?
StretchLab typically does not offer ongoing price discounts. However, you may occasionally find promotional codes on platforms like Groupon or CouponBirds for discounted sessions or membership packages.
What is the cancellation policy at StretchLab?
The cancellation policy at StretchLab may vary, and it's important to be aware of the terms and conditions. While the company's official terms state that you can cancel anytime, there have been some negative experiences reported by individuals who have tried to cancel their memberships. Some customers have claimed that the company charged their accounts without authorization even after cancellation attempts, and they faced difficulties in getting reimbursed. It's advised to thoroughly review the cancellation process and policies before signing up for any services.
Is StretchLab covered by health insurance plans?
StretchLab is a private company, and as such, it is not typically covered by most health insurance plans. However, you may be able to use your Health Savings Account (HSA) or Flexible Spending Account (FSA) to cover the cost of StretchLab services. Unlike some other medical services, StretchLab sessions generally do not require a medical professional's referral for you to use your HSA or FSA card. It's a good idea to contact your insurance provider to confirm whether StretchLab services are considered an eligible expense before using HSA or FSA funds.