Getting a Tonal gym is pricey and requires not only spending a lot of money upfront, but also every month with their subscription plan.
Today I want to help you clarify if Tonal membership is worth it, and what happens if you use Tonal without a subscription.
In general, you can use Tonal without a subscription because it allows you to use the equipment for basic strength training workouts. Without membership, you still have an option for adjusting the resistance, as well as switching between different smart accessories.
However, monthly membership does come with dozens of benefits. Keep reading to see if Tonal without a subscription makes sense, and if not, is there a way to justify paying $59.95/month?
Tonal Without Subscription
Using a tonal without a subscription can be done but only after your first 12 months.
If you choose to cancel your membership, you won't get access to any of the features like workout metrics, leaderboard scores, and on-demand classes.
Honestly, if you don't want the membership, then I would not recommend getting the Tonal in the first place.
All the features in the Tonal gym that come with a monthly fee are what make this smart equipment stand out from all the rest.
What's included in the Tonal subscription?
Overall, in the Tonal subscription, you have several features that enrich your experience and help to personalize your workouts.
It includes functions, such as:
dynamic weight modes
weight suggestions
progress tracking
metrics of your workouts
Plus, you are getting access to your workout history, progression tracking, and live classes.
You can also create an account for everyone in your family that wants to use the Tonal (more on that later).
Is Tonal membership per person?
Nope.
Tonal membership is per household and once you sign up and activate the subscription, all members from your family will be able to create an individual account, at no extra cost.
They also will be able to use the Tonal app to stream classes from mobile devices.
In other words, you get unlimited accounts.
On the other hand, canceling Tonal membership means you are just left with a basic cable machine.
I think that making people obligated to pay the first 12 months upfront for membership has pros and cons.
Pros
Cons
Access to all the features.
Personalization.
Creates financial commitment.
Requires a lot of cash upfront ($4,490)
Tonal 12-month membership upfront cost pros and cons
Access to all the features: This allows you to feel the difference between ordinary cable machine vs AI technology that adjust the resistance in the middle of your set. You have also access to thousands of on-demand and live-stream classes.
Personalization: This, in short, creates better results. Better results create consistency and life-long habit.
Financial commitment: Huge motivation. After spending a lot of money people would feel guilty when not using the product.
I know from my own experience that if I spend more money on something (e.g. personal training) I feel obligated to use it.
On the flip side, if I don't make a financial commitment, there is a big chance I won't be using it at all.
Why Is Tonal Membership So Expensive?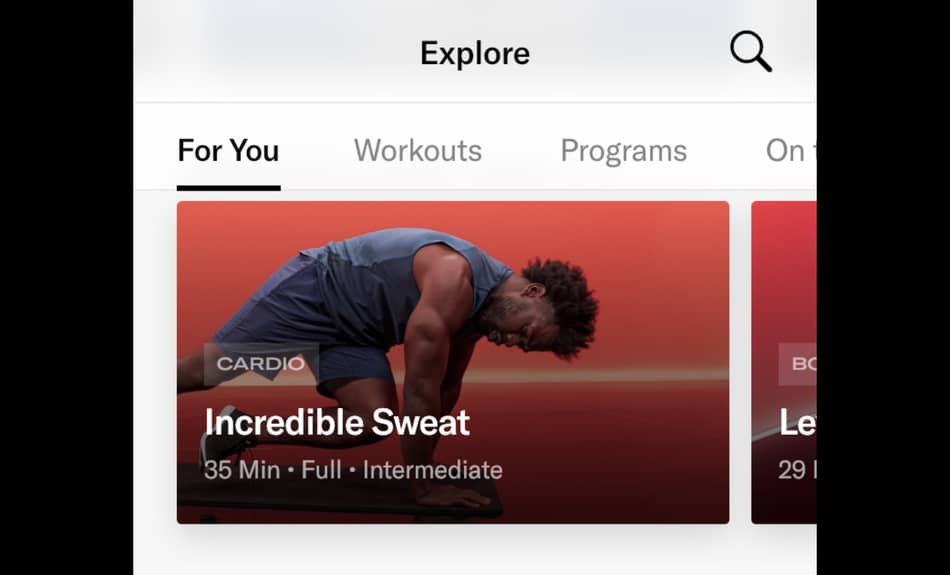 In short, a Tonal subscription is so expensive because it gives access to many features like AI technology, form guidance, and heart rate tracking.
It also unlocks access to thousands of on-demand classes like yoga, boxing, recovery, and even the Theragun.
Is a subscription required?
The Tonal subscription is only required for the first 12 months from the day of membership activation.
After 12 months, you can cancel and use the machine in the most basic form.
However, to use AI technology you need a subscription.
Please remember that Tonal also has a Tonal app with all their on-demand and live classes that you can use on the go, and without a subscription, you won't be able to use that.
Here you can see briefly the difference between Tonal with and without membership.
Tonal with subscription
Tonal without subscription
Training volume
Custom workouts
Dynamic Weight Modes
Spotter
AI technology (weight suggestion)
Form feedback
Heart rate tracking
Strength score metrics
Milestones
Leaderboard ranking
Workouts streak
Progress tracking
Workout history
Live classes
Workouts ON THE GO
Partner workout
Virtual group workouts
Option to manually change the resistance
Option to choose between bar, handles, and rope

Tonal with vs without subscription
NOTE: Click here to learn all the benefits and how to use the "tonal strength score" to burn fat and build muscle.
So, can you buy Tonal without a membership?
Nope.
You cannot buy Tonal without paying upfront for the 12 monthly membership.
The first 12 months' cost is mandatory and it will be charged to your card as soon as you activate the Tonal after it's been installed in your home or office.
Is Tonal Subscription Worth It?
For me, the Tonal subscription is worth it, as long as you use all the features.
Using dynamic weight modes and spotter features to automatically adjust the resistance for every rep.
It helps you to optimize your training performance, just like having a personal trainer.
What is the dynamic weight mode on tonal?
In short, the dynamic weight mode on tonal is a patented AI technology that changes the resistance of the weight depending on the type of training you do.
Dynamic weight mode includes eccentric mode, burnout mode, smart flex, and chains.
Burnout more – This option reduces the weight with your next rep and/or set so you can maximize time under tension. It's like having personal training that is stripping the weight off your lifts while you train.
Smart Flex – Smart flex technology uses build accelerometers to sense how much effort it takes for you to do the lifts and adjusts the resistance accordingly. It feeds the information into the Tonal computer so AI technology is able to "know" if you can handle more or less weight.
Chains – Chains feature allows you to add more weight that mimics the feeling of having chains on your bar. It progressively adds more resistance as you lift.
But wait!
Please remember that these are just the optimization features, which are only gonna work as long as you use Tonal.
A meta-analysis that included thirty-six studies on fitness adherence has shown a 20.9% dropout rate in people who start exercise within the first 24 months (Kelley 2013).
In other words, people get all fired up to train and lose weight, but somewhere along the line they lost their motivation and stop.
Getting access to all the fancy technology is only good if you actually plan to use them.
Tonal subscription pros and cons
Here you have brief pros and cons of features that Tonal has to offer.
Feature
Pros
Cons
Strength score metrics
Good to track the progression over a long time.
Good for people who are getting into strength training.
Not useful for experienced lifters with strong body-awareness
Custom workouts
Great for beginners to strength training.
Good for people who just want to be told what to do.
Not useful for experienced people.
Not useful for people who know how to create their own workout plan.
Access to on-demand and live classes
People who like yoga, pilates, kickboxing, and recovery.
Good for people who wants more variety.
Not essential for people who don't like classes and just want to do resistance training
Form feedback
Essential for people new to strength training.
Helps to develop the correct technique.
Alternative to personal training.
Not essential for experienced lifters
Dynamic Weight Modes
Great for people who want to optimize their workouts.
Good for performance.
Alternative to personal training.
People who don't train for performance.
People who just want their regular workout.
Heart rate tracking
Good for weight loss
Good for people to stay motivated by seeing their progress
Not useful for experienced lifters
Virtual group workouts
Great for people who want to train with friends via a virtual studio
Not useful for people who prefer to train alone
Leaderboard ranking
Good for people who like competition and need extra motivation
Not useful for people already motivated
Pros and cons of tonal smart technology
As you can see, there are several benefits to getting a Tonal membership, especially if you are committed to using all the extras and you have long-term performance goals.
NOTE: Please remember that you can also train to optimize your performance in the local gym with a personal trainer, but this would cost you more than $49/per month.
How To Justify Tonal Subscription?
I think it's important to justify paying for the Tonal subscription using rational and logical arguments.
Studies have shown that
According to the article published in the Frontiers in Psychology Journal, "emotions influence our decisions, especially when it comes to finances."
"We get biased and default to narrow-minded thinking. We focus on favoring immediate gratification, instead of seeing through the future rewards," states the journal.
In other words, we don't think straight.
I will try to help you justify getting a tonal membership by using a simple table where I will compare Tonal with other fitness products and services.
Below you can see how Tonal membership compares to Personal Training based on 4 workouts per week (16 workouts per month).
| Product | Price per month | Price per session |
| --- | --- | --- |
| Tonal membership (before 1 Feb 2023) | $49 | $3 |
| Tonal membership (after 1 Feb 2023) | $59.95 | $3.70 |
| Personal Training in the gym | $960 | $60 |
| Personal Training in your home | $1,440 | $90 |
| Couples Personal Training | $1,920 | $120 |
| Cruise Ship Personal Training | $1,840 | $115 |
| Personal Pilates | $1,760 | $110 |
Tonal membership vs personal training
As you can notice, even after Tonal raised the membership and hardware prices, if we compare their subscription with personal training, you're actually paying $3.70 per session based on 4 workouts.
NOTE: I think it's fair to compare Tonal with personal training because it does include many functions like program design, spotter, and weight suggestions.
Not only that.
If your parents, spouse, kids, or close friends like to train together with you, you don't have to splash extra cash on expensive private group fitness classes. It's all one membership.
Next, please take a look at how tonal membership compares with other popular fitness services (based on 4 workouts per week).
| Product | Price per month | Price per session |
| --- | --- | --- |
| Tonal membership | $59.95 | $3.70 |
| 9Round Fitness | $100 | $6.25 |
| SoulCycle | $350 (10 classes) | $35 |
| Orangetheory | $159 | $9.90 |
| F45 Training | $200 | $12.50 |
| CrossFit Gym | $186 (on average) | $11.60 |
Tonal membership vs other fitness franchises
As you can see, paying for Tonal membership and using it (on average) 4 times per week for one person is way more affordable than being a member in any of the fitness facilities mentioned above.
Also, please remember that once your whole family starts using the Tonal, the price for a subscription remains the same.
Is Tonal Worth It Without Subscription?
It depends.
Buying Tonal without a subscription isn't worth it because membership unlocks a lot of features that make this equipment functional.
Without a subscription, you only have access to a digital cable machine where all you can do is regulate the resistance.
In other words, if you believe that paying $49/month for Tonal is excessive, it is better to get different equipment.
Here you can see the list of who I believe shouldn't get a Tonal subscription.
Tonal without a subscription is good for:
People who don't need any external motivation to train
People who love to do strength training in the gym with their buddies
People who prefer in-person personal training
People who temporarily cannot afford the additional monthly fee
People who don't like online classes
Tonal without subscription
I know that circumstances change all the time and sometimes we just cannot afford any additional costs. That's normal.
A great alternative has been introduced to me by one of my clients Jane who said that she found ways to reduce her expenses in other areas of her life to be able to swing the monthly fee.
Canceling a beauty box subscription, some entertainment memberships, and a food tasting subscription was enough to shave off a few bucks and justify getting a Tonal.
Below you can see the list of who I believe would benefit from getting a Tonal subscription.
Tonal with a subscription is good for:
Couples and families
Someone who loves the newest technology
Someone who likes to track metrics and leaderboard position
Someone who uses live and on-demand classes
Someone who needs financial commitment as a motivation to stay consistent
Someone who has more disposable income
Tonal subscription benefits
Also, please keep in mind that people who do sport-specific training, or train with heavier weights (Olympic lifting, powerlifting, CrossFit) may find it hard to justify paying extra for the features they don't use.
Another important part is the in-person community.
I have many clients who told me that initially, they loved to train at home because of the extra time they can save.
However, after several months they told me they miss the human connection and community in the gym.
Honestly, that's exactly how I feel.
I can train with Tonal at home for several weeks, even months. But just because I like to do something now, it doesn't guarantee I will still enjoy it 2 years from now.
In short, Tonal is great for people who prefer to train on their own at home.
What Happens After I Cancel Tonal Membership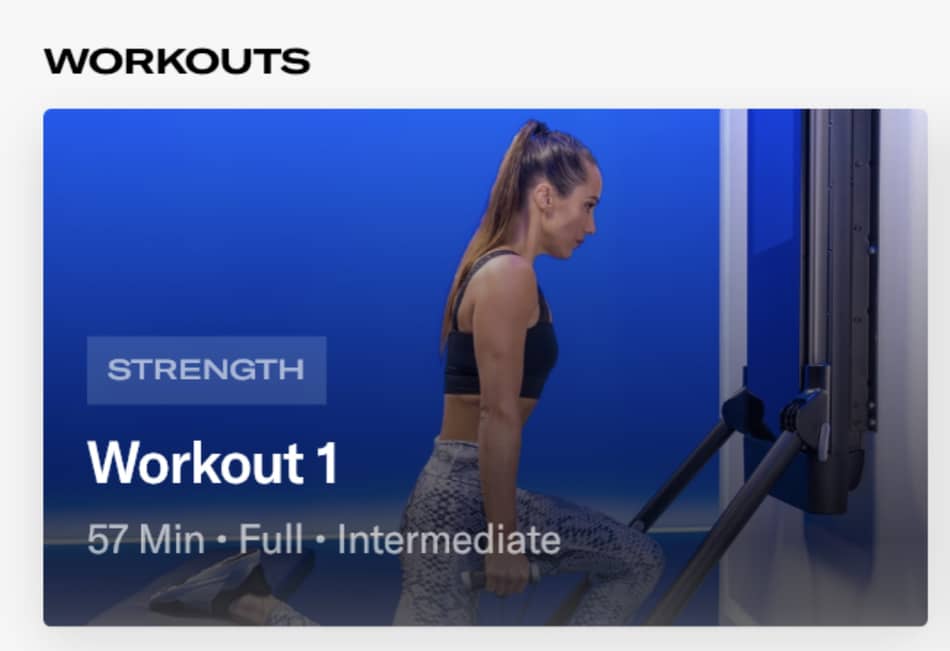 Overall, after you cancel your Tonal membership you will see the regular interface with one option to start a manual workout.
You will also see information on top of the screen that's letting you know that Tonal is currently deactivated.
The menu will look the same as you would have a subscription active, but you won't be able to run any classes or custom workouts, and won't see any metrics.
What I like about the Tonal is that they still show you all the features after you cancel the subscription.
On the contrary, in the peloton, once you cancel the membership, you have only access to the just ride option.
By the way, I've also made a full comparison of "tonal vs peloton", which I recommend you read.
Also, keep in mind that you can always activate your membership after you cancel.
So you can always cancel your Tonal membership to see exactly what features you get left with.
This will help you decide if this is something you want.
The bottom line
Hopefully, I've helped you to think differently about the pros and cons of getting a Tonal with vs without membership.
I believe the biggest benefit of paying $59.95/month is not only personalization but the opportunity to use it with other members of your family.
Getting a Tonal is a big financial decision, and if you're only looking at the initial cost, you may experience different emotions like shame, uncertainty, and even anger.
However, looking more deeper and broader at cost vs value in the long term always helps to think straight, feel less guilty, and even be excited.