A couple of weeks ago I woke up and saw a notification on my phone from my bank that showed a fee of $40 from Planet Fitness (keep in mind that I'm not a member of this gym for a while). After a couple of emails, phone calls, and a visit to the gym, I quickly discovered the real reason why I got charged.
Overall, the reason why planet fitness charged people $40 is because of the annual fee. According to the contract, the annual fee of $39 goes towards the maintenance, new equipment, and upkeep of the club. However, the company also charge me after I already canceled my membership.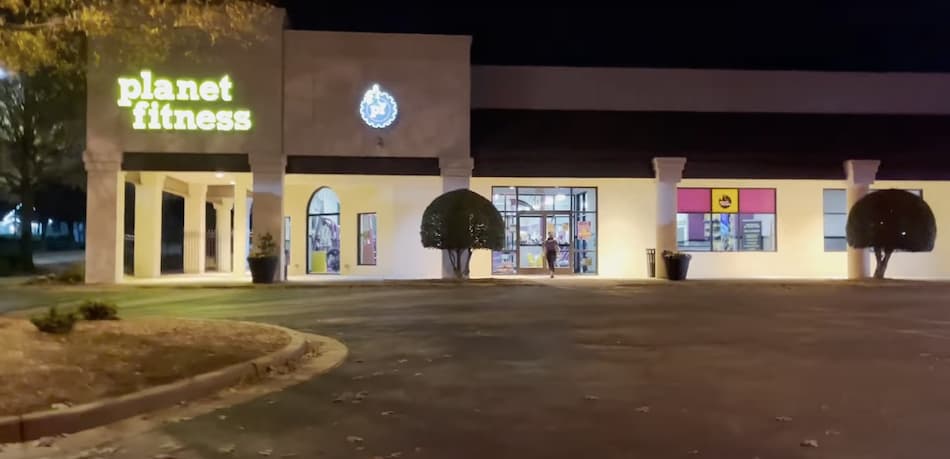 Today I will explain what to do if Planet Fitness keeps charging you and what can you do to stop being charged twice
NOTE: This is not a knock-on Planet Fitness franchise. It's just my personal experience.
Planet Fitness Charge Me $40 After I Cancelled Membership
Last Tuesday I got a notification about an authorized payment to Planet Fitness of $40 from my checking account.
This type of charge is nothing new because I've been a member of Planet Fitness for a number of years and I know their annual fee and billing policy.
According to the contract, each member has to pay their monthly membership via direct debit from the checking account.
My Black Card membership costs $24.99 per month and it's been deducted on the same day every month.
On top of that, there is another fee of $39, which is a cost for any maintenance, equipment repairs, and club housekeeping.
The only problem is that I've been charged $40 but I'm not a Planet Fitness member for over 2 months now.
Why Is Planet Fitness Charging Me More?
I understand that Planet Fitness (just like any other gym) has many hidden charges like initial fees, annual fees, signup fees, and so on.
Plus, the fine print keeps changing as the gym terms and conditions are being updated every year.
To learn more, I spend a few days going back and forth with their customer support team via email and phone and discovered that even if I cancel my membership, my annual fee will still be due in the upcoming year.
According to Planet Fitness customer service, the annual fee is charged within 60 days of your sign-up, on the first of the month.
For example.
If you join the gym in January 2022, your annual fee will be deducted from your checking account around March 2022.
The Planet Fitness representative said that the annual fee will be charged from my checking account on the same date (usually the first of the month) for however long I have an active membership.
She added that if in the meantime I've made any changes to my membership, the annual fee may or may not be changed.
However, I don't understand why I have to pay more even after I canceled the gym.
Learn more: Check out my article about how much the planet fitness bar weighs.
How Does Planet Fitness Annual Fee Work?
Planet Fitness's annual fee is an additional cost to your membership. It covers the costs of any repairs, maintenance, and upkeep of the gym.
Gym annual fees are nothing new (at least in the USA, in Europe there are no annual fees).
Most gyms like LA Fitness or Anytime Fitness do require you to pay your monthly membership and annual fee.
The cost of annual fees can range from $50 to even $500, depending on the gym you go to.
This hidden cost is very misleading.
People may be tempted to sign up for the low-budget gym that costs only a few bucks per month.
However, this "once a year" charge of $300 to $500 makes a whole difference in the total gym costs.
The main reason why I got started with Planet Fitness was because of the low price of the memberships and the low annual fees, which are lower than in other gyms.
Why does planet fitness charge a yearly fee?
Overall, planet fitness does charge you a yearly fee of $39 as your annual payment.
The payment is usually charged two months after you join the gym and it varies depending on the type of membership you have.
Keep in mind that your monthly membership and annual fee also vary depending on the location. Planet Fitness has three options for its membership.
No commitment
Classic
Black card
According to their customer service team member, the gym is charging me more once a year because of their yearly fee, which goes towards the club service.
When Does Planet Fitness Charge Its Annual Fee?
Planet fitness will charge you their annual fees typically in the first 60 days after you started your contract.
After that, regardless of when you sign up, your annual fee is always gonna be charged on the 1st of the month, and your monthly membership fee is charged on the 17th.
For example, if you joined the gym in June, you can expect to get a $40 charge to your checking account somewhere around August.
I spend a number of years with Planet Fitness and the annual fees were always the same.
However, after I got swamped with work and stopped going, they still were charging me fees.
Does planet fitness charge you if you don't go?
Once the contract is signed, you will be charged by planet fitness, regardless if you use the gym or not.
Instead of canceling, I decided to keep my membership active (this way I didn't have to go through the sign-up process, signup fees, and cancelation fees).
This is one of the reasons why I think this brand is been so successful.
They understand that most people are plain lazy to go to the gym regularly and because they have a low-cost membership ($10/month) most people do not feel the need to cancel.
That's exactly what was in my head.
Learn more: Click here to learn more about how to do deadlifts at planet fitness.
After I Cancelled My Membership, I Still Got Charged $42
I called the PF help desk to ask why did planet fitness charge me $42, even after I canceled my contract.
The customer service representative told me it was a mistake and according to their system, I was still in the system.
This charge was for an annual fee, but I didn't have the gym membership anymore, so I didn't see any logical reason why I should be charged.
I didn't ask for details. I understand that mistakes like that happen.
I politely ask for a refund and the person on the other line told me that within the next 30 days I should receive the refund in full.
Keep in mind that this wasn't the first time when I've been double charged.
What To Do If Planet Fitness Charge You Twice?
One time I had a situation where I was charged double by planet fitness and I didn't know why. This wasn't my annual fee because it was already past the 60 days window.
I contacted customer service and they explained to me that my monthly membership charge went twice by mistake.
Surprise surprise.
If you have been overcharged by planet fitness, do not hesitate to contact their support team.
In most cases, this may be your annual fee, however, if you already paid your yearly fee, yet your card was still charged, this can be a glitch and mistake.
You can contact Plante Fitness gym either in person or via phone (I don't recommend emails because it can take longer).
How Do I Get Planet Fitness To Stop Charging Me?
Overall, there is no way to avoid Plant Fitness's annual fees, even if you cancel your membership before it's the annual fee is due.
Once you sign up the contract with the commitment for 12 months, even if you come back a week later to cancel, you will be charged annual fees.
The only way to get planet fitness to stop charging you is by canceling your membership after you paid your annual fee.
Here's how it works
Go to your calendar and find the signup date (you can always call or walk into your local PF gym and ask a staff member to check their logs).
See if 60 days already passed and if you have already paid the annual fee.
Once the annual fee has been paid, go to Planet Fitness and cancel your membership (once the membership is canceled, you will no longer get an annual fee).
Wait a couple of weeks, and ensure you don't have any hidden charges.
Conclusion
How planet fitness charges you and where these random charges come from will depend on your membership. I want to be clear that I like the deal that PF offers and with their prices I think this is one of the best gyms currently available.
However, their system and hidden charges can be confusing, especially if you just getting started with them. I hope this information was useful.