Planet Fitness charges a $49 annual fee as part of their membership agreement, which goes towards gym maintenance, new equipment, and club upkeep. This fee is typically charged even if you've canceled your membership, as it is due within 60 days after sign-up.
If you're wondering why did Planet Fitness charged me $49 even after you've canceled your membership, it's crucial to review the terms of your contract and communicate with Planet Fitness customer service for clarification and potential resolution.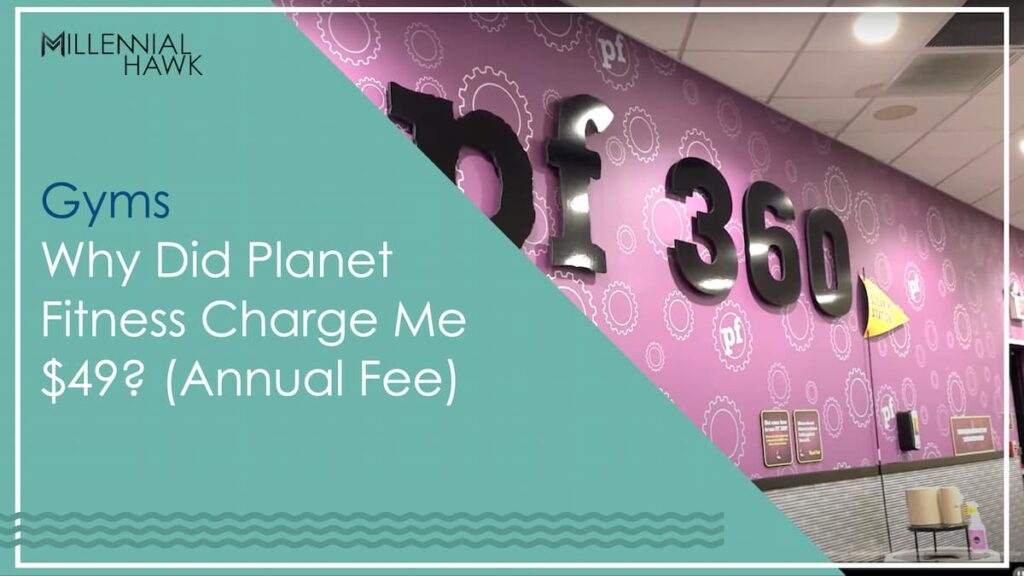 Why did Planet Fitness charge me $49 outside of my monthly fee?
Planet Fitness charges a $49 annual fee for all membership plans, including PF Black Card, Classic, and Classic No Commitment, which is separate from the monthly membership fee. This annual fee, common in gym memberships, is used for gym maintenance, equipment upgrades, and overall improvements to club facilities. Even if you have a no-commitment plan, the $49 annual fee is still applicable and is charged in addition to your monthly dues.
The annual fee is typically outlined in the membership agreement and is charged once a year, regardless of the frequency of gym use. For members who cancel their membership, this fee may still be charged if the cancellation occurs after the annual fee billing cycle has commenced.
Wondering how I figured this out? Well, a few weeks back, I woke up to a surprising $49 charge from Planet Fitness on my bank statement, even though I hadn't been a member for a while. Just like you might be feeling right now, I dove into a sea of paperwork, combed through their agreement buried in a mountain of documents, scoured websites, sifted through forums, and joined social media groups. After sending some emails, making calls, and even paying a visit to the gym, I finally got to the bottom of why I was hit with that unexpected charge.
Why did Planet Fitness charge me $49 when I haven't used their facilities?
Planet Fitness charges a $49 annual fee to all members, and this fee is applied as part of their membership contract. Whether you're a daily gym-goer or haven't visited since you joined, that $49 annual fee is automatically billed, and unfortunately, there's no way to get a refund. It's important to be aware of this policy when signing up for a Planet Fitness membership to avoid any unexpected charges.
Does Planet Fitness charge you even when you don't go?
Yes, Planet Fitness charges members according to their signed contract, regardless of gym usage. This means that even if you don't attend the gym, you will still be billed for your membership as per the terms of the agreement.
Why did Planet Fitness charge me $49 even after canceling my membership?
Planet Fitness charged you a $49 fee even after canceling your membership due to their policy of applying the annual fee for maintenance and equipment upgrades, which is often stipulated in the membership contract, as shown in this photo.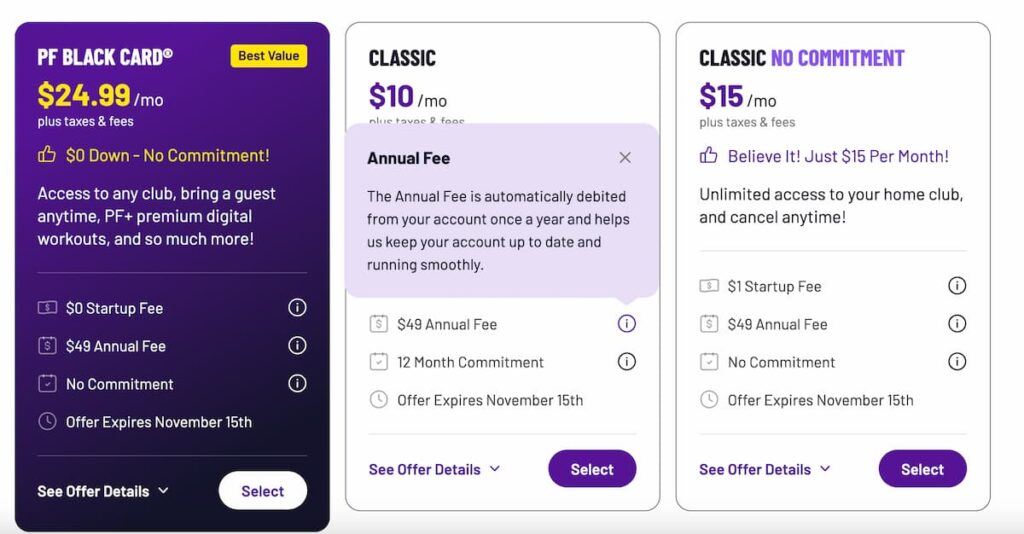 Even if a membership is canceled, the annual fee may still be due if the cancellation occurred after the fee's billing cycle had started. This charge is typically separate from the monthly membership dues and can be applied regardless of the current status of your gym membership.
Last Tuesday, I noticed a $49 charge from Planet Fitness on my checking account, which isn't surprising since I've been a member for years. However, I canceled my membership over two months ago, and this charge shouldn't have occurred as it's supposed to be $24.99 per month for the Black Card membership and an additional $49 for maintenance and repairs.
How Does Planet Fitness's Annual $49 Fee Work?
Planet Fitness's annual $49 fee is an added charge to memberships, designated for gym maintenance, repairs, and enhancements. Unlike monthly dues, this fee is billed annually and is a common practice among many U.S. gyms, including LA Fitness and Anytime Fitness, although it may vary from $50 to $500 depending on the gym. While this fee can significantly add to the overall cost of a gym membership, Planet Fitness is known for its lower annual fees compared to other gym chains, making it an attractive option for those seeking affordable fitness solutions.
Why does Planet Fitness charge a yearly fee?
Planet Fitness charges an annual fee for a variety of reasons, all aimed at enhancing the overall gym experience and maintaining high standards in service and facilities. Here are eight reasons why this yearly fee is implemented:
Maintenance of Equipment: To keep gym equipment up-to-date and functioning properly.
Club Upkeep: For the regular cleaning and maintenance of the gym facilities.
New Equipment Purchases: To acquire new and improved workout machines and tools.
Renovations and Upgrades: For upgrading the gym's infrastructure and aesthetics.
Operational Costs: To cover the general operational expenses of running the gym.
Utility Bills: To help pay for electricity, water, and other utilities.
Staffing Needs: To support the salaries of gym staff and trainers.
Member Services: For providing better customer service and support.
When is the annual $49 fee charged by Planet Fitness?
Planet Fitness typically charges its $49 annual fee within the first 60 days of starting a membership contract, and thereafter, it's charged annually on the 1st of the month, separate from the monthly membership fee billed on the 17th. For instance, if you join in June, the annual fee will likely be billed around August. This fee is consistently charged every year as part of the membership agreement, regardless of the frequency of gym usage.
What should I do if Planet Fitness continues to charge me?
If Planet Fitness continues to charge you and you are actively using the gym membership, the $49 annual fee charge is by their policy and there's little you can do about it. However, if you're not using the gym and are still being charged for both membership and the annual fee, you should proceed to cancel your membership. To avoid continued charges, ensure that you receive confirmation of your membership cancellation and keep a record of any communication with the gym for reference.
How to cancel my Planet Fitness membership?
To cancel a Planet Fitness membership, you typically need to do it either in person or via mail; phone or email cancellations are not accepted. Here are the steps:
Cancel In Person: Visit your Planet Fitness club and complete a cancellation form. You may need to provide personal details and a statement of intent to cancel.
Cancel By Mail: Draft a cancellation letter including your details, membership ID, and intent to cancel. Mail it to your Planet Fitness club's address.
Using a Third-Party Service: Services like DoNotPay can facilitate the cancellation process. Provide them with your Planet Fitness details, and they'll handle the cancellation on your behalf.
Monitor Bank Statements: After cancellation, keep an eye on bank statements to ensure no further charges from Planet Fitness appear.
Other options include pausing your membership for up to three months by contacting customer service at your Planet Fitness location, typically for medical reasons. You can also upgrade or downgrade your membership either by visiting your local Planet Fitness club or by using the Planet Fitness Upgrade webpage online.
What should you do if Planet Fitness charges you twice?
You should contact their customer service immediately to address the error. Explain the situation and request a refund; typically, they process refunds within 30 days. It's important to monitor your bank statements to ensure the refund is issued and to prevent any future billing errors.
I've experienced being double charged by Planet Fitness before, and it wasn't due to my annual fee since it was past the 60-day window; when I contacted customer service, they clarified that it was an accidental double charge for my monthly membership.