The Good Feet Store is a unique franchise that offers foot-related products like arch support, shoes, and shoe accessories. However, its prices can be a bit high for some.
Fortunately, there are many affordable alternatives that offer similar products, for the fraction of the cost. Today we gonna take a closer look on what are the best Good Feet Store alternatives.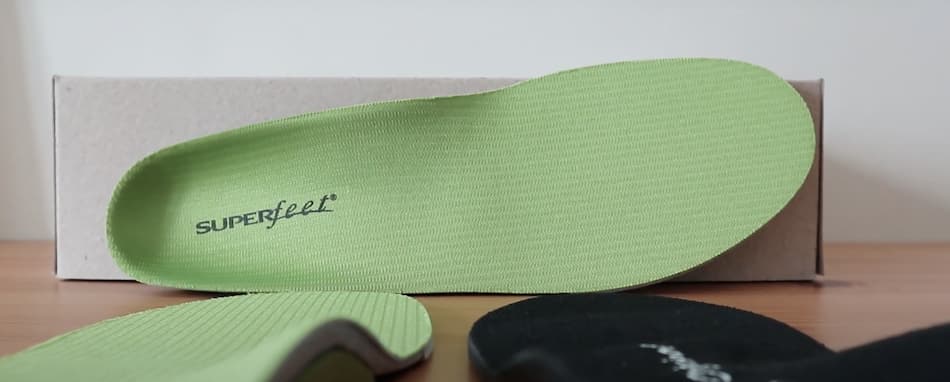 In our testing, the best Good Feet Store alternative under $20 is Dr. Scholl's Running Insoles becasue they're reliable and very affordable. At $30, I would recommend the EasyFeet Plantar Fasciitis Arch Support Insoles. Around $50 I'd suggest the Superfeet Green. If you want the best of the best at any price, go with the Spenco Carbon Fiber Arch Support.
There you have my general answer, but below I'll provide more detail and reasoning for those selections, as well as some models not to pick.
#1 Powerstep
There are a lot of insoles on the market, but not all of them are reliable. You need to find an insole that is going to be comfortable and supportive for your feet. Some people like Powerstep insoles because they provide more support and durability than others.
They are made with high-quality materials and construction that ensure long-term use and satisfaction. They are also designed to provide maximum support and cushioning for your feet.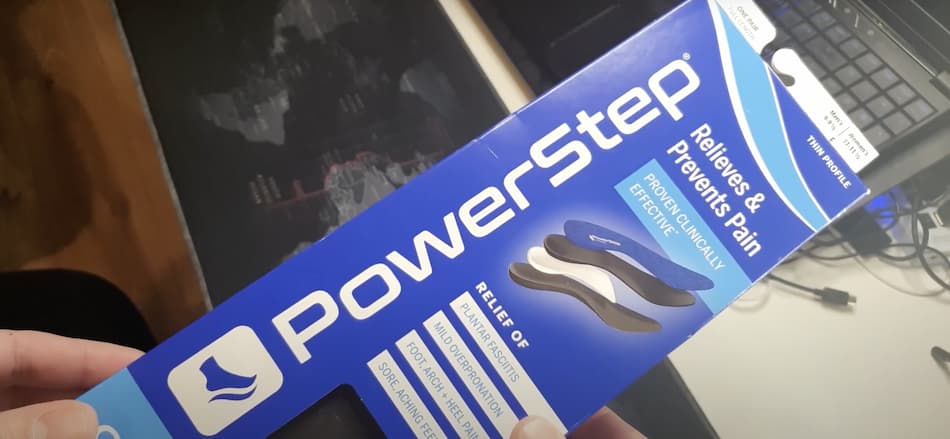 However, I personally know people who don't like them because they don't fit as well as other types of insoles. For example, they can only be worn in closed-toe shoes like sneakers and boots. You cannot wear them in sandals.
Powerstep insoles are designed to increase foot strength and endurance. They are available in a variety of shapes, sizes, and colors. The brand is available at most stores that sell foot care products, as well as on their website.
So It really depends on your feet and what type of support you need. If you're not interested in spending a lot of money on Good Feet, Powerstep is a great alternative.
#2 Birko-Flex Arch Support
If you're looking for a comfortable and supportive shoe, check out the Birko-Flex. Most of the Birkenstock insoles have good arch support, however, I like the Birko-Flex becasue they are minimalistic and discrete (no one sees that you have insoles).
These arch supports are perfect for people with flat foot becasue they provide extra support throughout the foot. Similarly to Good Feet, the support is lightweight and can be used in most footwear.
What I like about the Birko-Flex is that it is a comfortable insert to wear, way more flexible than other Birkenstock arch supports.
To be clear, I don't use them becasue I have high arches. However, my wife uses them religiously. She has worn them for hours at a time and never had any issues with them.
Another reason why I think you may like them is becasue have a flexible waterproof design that ensures a custom fit every time you wear them (similar to Good Feet). It features a deep heel cup and metatarsal support, making it perfect to wear anywhere.
Whether you're walking the dog or hitting the gym, the Birkenstock arch support will help you stay comfortable. The company recommends them for people with low to average arch. One drawback is that they only come in white color.
#3 Superfeet Green

Unless you've been living under the rock, Superfeet Green is been at the top of the arch supports. There are a lot of people who swear by these inserts. They offer professional-grade orthotic support suitable for anyone looking to feel better.
The reason why I got Superfeet Green is becasue of my plantar fasciitis (a condition that causes pain in the heel and the ball of the foot). Yes, I use Good Feet, but I cannot be bothered to change the insole every time I swap shoes.
Superfeet Green is the type of arch support that stays in my sneakers all the time. They are made from a high-quality material that is designed to support the foot and provide relief from pain.
Plus, these insoles can be used by people of all ages, genders, and levels of activity, making them a great option for anyone who wants their footwear to fit and feel their best.
They fit mainly into tennis and sports shoes (you cannot wear them in flip-flops).
Keep in mind that these insoles do wear down over time. Unlike Good Feet arch support, the Superfeet Green can last up to 12 months. This means that they should last the entire lifespan of the shoe in which they are installed.
#4 Currex Runpro
When it comes to running insoles, there are a lot of options on the market. Some are cheap and some are expensive, but what is the difference?
The main difference between cheaper and more expensive running insoles is that more expensive insoles will typically provide better support and cushioning for your feet. This is because they are made with thicker materials and have extra padding inside them.
They also tend to be designed to fit more snugly into your shoes, which means they will provide more stability and support when you are running.
If you are on a budget, however, there are still some good options out there. Currex runpro insoles are one such option. They cost less than most other running insoles, but they still offer good support and cushioning for your feet when you are running.
I like Currex runpro insoles because they offer good stability, and support during my runs. They fit into my shoes like a glove, which makes me feel like I can run longer. Additionally, they are affordable, so I can always afford to buy another pair if I need to.
Overall, Currex runpro insoles offer good value for money if you are looking for an affordable Good Feet alternative that offers good quality performance when you train.
#5 Easyfeet Mount Strength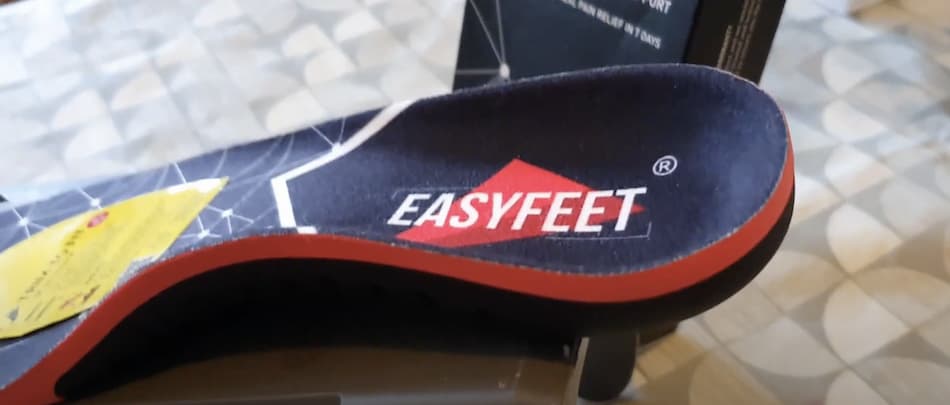 I first heard about Easyfeet Mount Strength when I was looking for a good pair of orthotics for my father. According to their website, Easyfeet Mount Strength is designed for people who are over 220 lbs.
After doing a bit of research, I decided to try out this brand. I was a little skeptical at first because I had never heard of them before. Needless to say, I was pleasantly surprised.
They provide the same level of support as Good Feet. Yes, they are full-length inserts, so they cannot be worn in sandals, but they're much easier to put in and take out (especially for older people). This makes them perfect for people who have trouble with getting their inserts in and out properly.
Easyfeet insoles are made from a variety of soft materials, including memory foam and EVA foam. This combination makes them incredibly comfortable and supportive. They also help distribute pressure evenly throughout your foot, which is helpful if you have flat feet or other foot issues.
One downside of easy feet insoles is that they may not be suitable for everyone. For example, if you have high arches or arthritis in your feet, these inserts may not be the best option. However, if you're looking for a reliable Good Feet arch support alternative without breaking the bank, easy feet mount strength are definitely worth considering.
#6 Dr. Scholl's Running Insoles
I'm not normally one to recommend products from Dr. Scholl's line, but I do think that their running inserts are worth a try. The inserts are made with a cushiony material that is designed to help reduce the pain and inflammation that comes with running.
According to their website, Dr. Scholl's Running Insoles have a sole reinforcement that improves the transition of weight from landing to push-off to match the unique needs of your running stride.
Plus, they come in several different sizes to fit most feet, so you're sure to find one that fits well. The is one disadvantage I have found with Dr. Scholl's Running Insoles: they are not as durable as some other brands (Good Feet will last you for many years to come).
However, they still provide good support while running and are a good value for the price. (the price is very affordable). I would not expect that I can find reliable arch support for less than $20.
Many runners find that the insoles last for several miles before they need to be replaced. Additionally, Dr. Scholl's insoles are made of a durable material that is resistant to moisture and bacteria build-up.
#7 Walk-Hero Plantar Fasciitis Orthotics Arch Support
Walk-Hero Plantar Fasciitis Orthotics Arch Support are the next budget-friendly insoles for people who are on their feet all day. The company's insoles come in a variety of materials and sizes, so they can be customized to fit just about any foot.
Plus, they're affordable. The price for one pair is $18.99, and you can get a discount when buying 2 or more. I recommend getting more pairs and keeping them handy in case one goes missing.
According to their website, Walk-hero Plantar Fasciitis Orthotics Arch Support is designed to increase your efficiency and help you improve your walking experience.
They are made from durable plastic that keeps my feet stable and aligned (some models use Poron, which is a premium carbon fiber). They are also covered with material that is comfortable to wear, but you still have to wash them.
One thing that I don't like about them is the noise. When I walk, the insoles in my shoes rub against my shoe and create a lot of noise.
#8 Spenco
Spenco is a company known for producing high-quality products. The contoured and supportive heel cup provides even more support, while the metatarsal pad helps to ensure ideal foot alignment.
Carbon plate insoles are designed for athletes and professionals who demand optimal performance on the pitch, as well as recreationally active people.
Suprisingly, on their website, you can find a large variety of insoles that range from cushioning, performance, and stability to comfort. The one that I really like is the new Propel + Carbon Performance Insoles, which are available for $99.
Spenco insoles are designed by biomechanical experts to provide superior comfort and support. The unique construction of the Spenco insoles features a combination of memory foam, ethylene vinyl acetate, and carbon fiber.
All of these materials are light and easy to wear, so they're perfect if you need arch support that won't add much weight to your shoes. Additionally, the breathable mesh lining helps keep your feet cool and comfortable all day long.
Learn more: Click here to learn more about all the pros and cons of the good feet store that I've experienced.
Conclusion
There are a few things to consider when purchasing insoles. The type of foot you have, the activity you engage in, and your weight are three of the most important factors. If you have flat feet or high arches, then Birkenstock insoles that provide extra cushioning or support may be a good option for you.
If you're someone who is active in sports or regularly walks long distances, then I recommend lighter insoles like Spenco Carbon Performance that provides maximum support and have long durability.
And finally, if you're overweight or have a high BMI, it's important to choose an insert that is designed to accommodate your weight and style of walking like Easyfeet Mount Strength.