If you haven't already heard, the peloton rewards for 100 completed sessions in strength, cycling, running, or any other category. In this article, I will explain everything there is to know about how to earn and get the peloton century club shirt.
In general, to get the peloton century club shirt you need to complete 100 workouts from one category. The categories are all classes from the peloton app (strength, ride, running, yoga) however, they cannot be combined.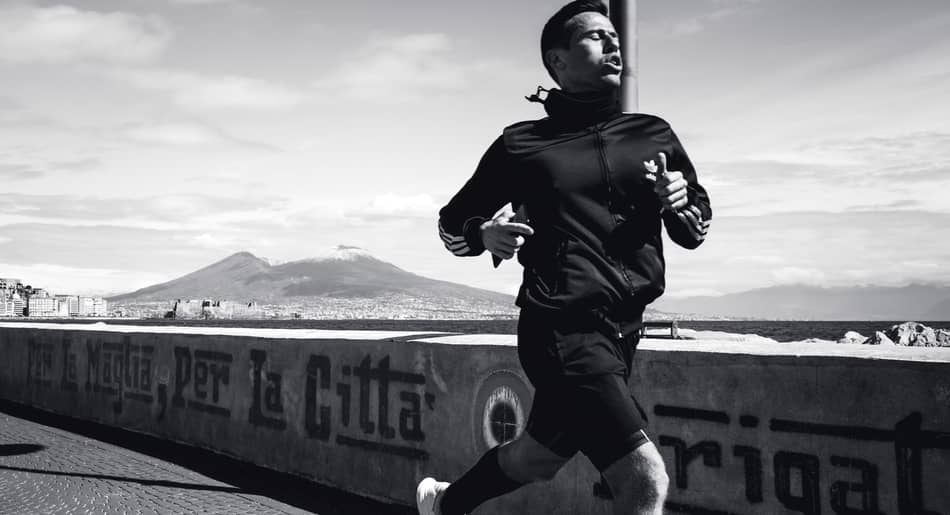 This means you need to complete 100 sessions from one category. If you do 20 sessions in 5 different categories this won't count.
Does Peloton Still Do Century Shirts?
In general, the peloton still sends century shirts for everyone who completed 100 classes. The moment you reach your 100th class, you receive a congratulations email from the peloton team with all the details on how to order your shirt.
Is the peloton century shirt free? As a whole, the peloton century shirt is free of charge. It will be shipped to you after you place the order. However, some people reported that they haven't received an email. If you haven't received the email, you can go on the peloton website and reach out to online support.
How many peloton century shirts can I get? You can only get one peloton century shirt. Even if you complete 100 sessions from each category, you will only be eligible for one piece.
Keep in mind that if you're using the peloton digital, you cannot get a peloton century shirt. However, if you're using the all-access membership, each account you create can receive one piece.
How To Check How Many Session I've Done On Peloton?
You can check how many sessions you did on your peloton in the peloton app. Go to the profile section and select the achievements tab. In the achievements tab, you will see exactly how many milestones you've completed for each category.
Here is the breakdown of the milestones.
1 workout
10 workout
25 workout
50 workout
75 workout
Century Workout (100th)
Milestones before getting peloton century shirt
In case you're wondering, there are 28 milestones in the peloton with the last one being 5000 sessions. This means if you do one session per day will take you around 13.5 years.
Learn more: Click here to read about peloton classes that burn the most calories
How Do I Get My Century Shirt From Peloton?
Peloton has a brilliant way to motivate people especially at the beginning of their journey. They send a peloton century t-shirt to everyone who completes the big 100 classes from one specific type of class.
Here is the step by step guide on how to earn your Peloton century trophy:
Start by choosing the type class you enjoy the most. This will allow you be more consistent and increase the chances to reach to your goal faster.
Do more warm-ups. We often neglect the wamrup or cooldown, unless its already included in the class. Doing seperate warm-up not only will prevent from injury, but also add more classes to your schedule.
Stay consistent. Think about doing small and often. You get much better result from doing three 30 minute sessions rather than one 90 minute class. The time is the same. The physiological adaptations are different.
Choose two shorter workouts. Doing one long workout is great. But doing two shorter sessions instead can give you better results and double the sessions you've already completed.
Learn more: Click here to read about peloton twice a day
Once you complete the 100 sessions, check your email. In the email, you should receive a code and a link that you can use in the peloton boutique.
How Does The Peloton Century Shirt Fit?
In general, the peloton century shirt fits comfortably. The shirt comes in black color with the white peloton logo on the front. It is tagless, made of stretchy and soft cotton material. It can be washed with regular clothes in the washing machine and it can be dried in the dryer.
Does peloton century shirts run small? In general, the peloton shirt doesn't run small. The shirt is available in all sizes, for men from S to XXL, and for women from XS to 3X. It is made of 90% cotton material and 10% viscose, which allows to stretch and fit in comfortably.
Peloton Century Shirt Sizing 2021
The peloton century shirt corresponds to the same size as any of the crewneck t-shirts from the peloton apparel. If you wanna know what size peloton century shirt you can order, here you can find the sizing chart.
Below you can see the sizing chart for women.
| Size | BUST | WAIST | HIP |
| --- | --- | --- | --- |
| XS | 30″-32″ | 23″-24″ | 33″-35″ |
| S | 33″-35″ | 25″-28″ | 36″-38″ |
| M | 36″-38″ | 29″-31″ | 39″-41″ |
| L | 39″-41″ | 32″-34″ | 43″-45″ |
| XL | 42″-44″ | 35″-36″ | 46″-49″ |
| 1X | 45″-47″ | 37″-39″ | 48″-50″ |
| 2X | 48″-50″ | 48″-50″ | 51″-53″ |
| 3X | 51″-53″ | 43″-45″ | 54″-56″ |
Peloton century shirt sizing chart for women
And here you can see the sizing chart for men.
| Size | BUST | WAIST | HIP |
| --- | --- | --- | --- |
| S | 35″-37″ | 29″-32″ | 35″-37.5″ |
| M | 37.5″-40″ | 32″-35″ | 37.5″-41″ |
| L | 41″-42.5″ | 34″-36″ | 41″-44″ |
| XL | 43″-46.5″ | 37″-42″ | 44″-47″ |
| XXL | 47″-48.5″ | 43″-47.5″ | 47″-50.5″ |
Peloton century shirt sizing chart for men
Learn more: Click here to read about does peloton shoes run small
What Does Peloton Century Shirt Look Like?
In general, the peloton century shirt looks like a regular black t-shirt, with a white peloton logo at the front and a small peloton symbol on the back. It also has two. It has also a small engraved 100 sign on the left arm and a century on the right side.
To be honest, the century shirt doesn't look somehow special but the idea that you cannot buy it and only earn it makes a huge difference. For me, it increases the perceived value and encourages me to do more work.
Can you buy a peloton century shirt? As a whole, you cannot buy a peloton century shirt. The whole idea is that this shirt is only available for people who completed the 100th workout. That is the only shirt from the peloton apparel that isn't sold, so if you want to get it you need to earn it.
I think this is cool and unique because the fact that the century shirt isn't for sale makes it more special. It's like getting a t-shirt from Hardrock Cafe in Honolulu or Quicksilver shop in Australia. You can only get it when you have been there.
Conclusion
Getting a century shirt from the peloton is a great achievement and definitively motivating factor. Even if done with one session per day, the goal of doing 100 workouts not only leads to forming a positive habit but also contributes to the results.
Plus, regardless if you're getting started or you've been training for a while, everyone will appreciate a good quality t-shirt that reminds you how much work you've put it.