Peloton for runners is a series of workouts that include strength, stretching, bike and tread workouts.
In this review, I will explain how you can use these classes to optimize your performance, regardless if you're a competitive runner doing 10k a day, or just getting started.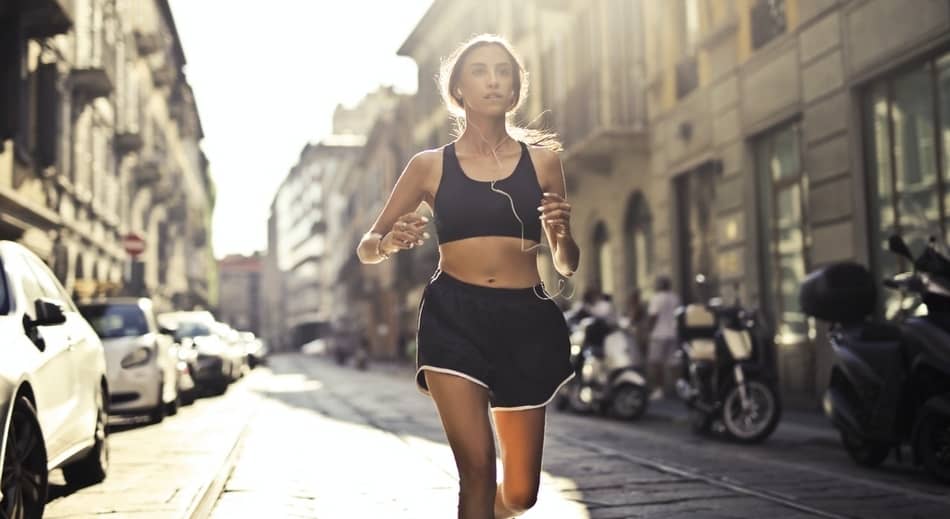 In general, the peloton for runners helps to improve muscle strength, endurance, and flexibility. Getting better in these areas allows for faster running time, stamina, and enhanced recovery. Keep in mind that the peloton app has hundreds of classes, but all of them are good for runners.
Here you can see my overview, but to learn more about each of the classes and (most importantly) how to match them together, keep reading.
Overview
Peloton launched their first treadmill, called Peloton Tread, in January 2018 at Consumer Electronics Show, an annual technology conference for the consumer electronics industry, in Las Vegas. 
Since then, millions of people bought the Tread and peloton started to add more comprehensive classes and programs to cater to their needs.
This is how the peloton for runners started.
In a nutshell.
Peloton for runners is a series of classes across multiple categories that help to improve their performance, balance, and recovery.
It helps to improve strength and flexibility in muscles that are not used during running.
It is suitable for newbies, as well as for professional runners.
Many professional track and field athletes like Scout Bassett (leaderboard name ScoutBassett), a member of the US Paralympic team, as well as an American middle-distance runner from St. Louis, Colleen Quigley (leaderboard name steeplesquigs) use peloton as a part of their fitness training.
In other words, this is a great addition to your regular peloton endurance classes if your goal is to escalate your running game.
How does it work?
You can think of this class as a supplement to your existing running routine. This should be part of anyone's peloton workout plan who wants to level up their endurance performance.
You can also use this workout on its own becasue it ticks all the boxes from the perfect workout checklist.
For example.
Peloton strength for runners not only includes full body workouts but also implements different training methods like super sets, pyramids, and drop sets with a variety of weights.
Peloton yoga for runners uses fast asana transitions that help to reduce muscle tension while maintaining muscle stiffness to absorb the force from the running stride.
Peloton bike for runners challenges you to train above your aerobic threshold, which increases your VO2 max and running economy.
Peloton core for runners is a combination of several abdominal exercises that target the deepest muscle layers, as well as superficial muscles.
My point is that this is a well-rounded workout plan that everyone can do, not just by running enthusiasts.
Is the peloton for runners beginner-friendly?
Yes, most of the peloton for runners classes are created with beginners in mind. I can imagine that not everyone who buys peloton tread is a vivid runner.
In fact, I believe that part of people who bought the tread is just getting started.
All classes that I will show you below can be filtered by difficulty level, so even if you consider yourself a pro, you still can find something challenging.
Programs
You can think of peloton for runners programs as a comprehensive schedule designed to either assist you with outdoor running, run your first 5K, or prepare you for the complete 26.2 miles marathon.
Running programs range from beginner training to advanced training led by world-class athletes (more on that later).
Currently, there are 8 running programs that include a combination of peloton endurance classes, HIIT workouts, core conditioning, stretching, and even meditation.
1. Road to Your 26.2 (3 parts)
Road to your 26.2 is the hardest (and the longest) peloton marathon training program for runners. It is divided into three sections, each last for 6 weeks (a total of 18 weeks).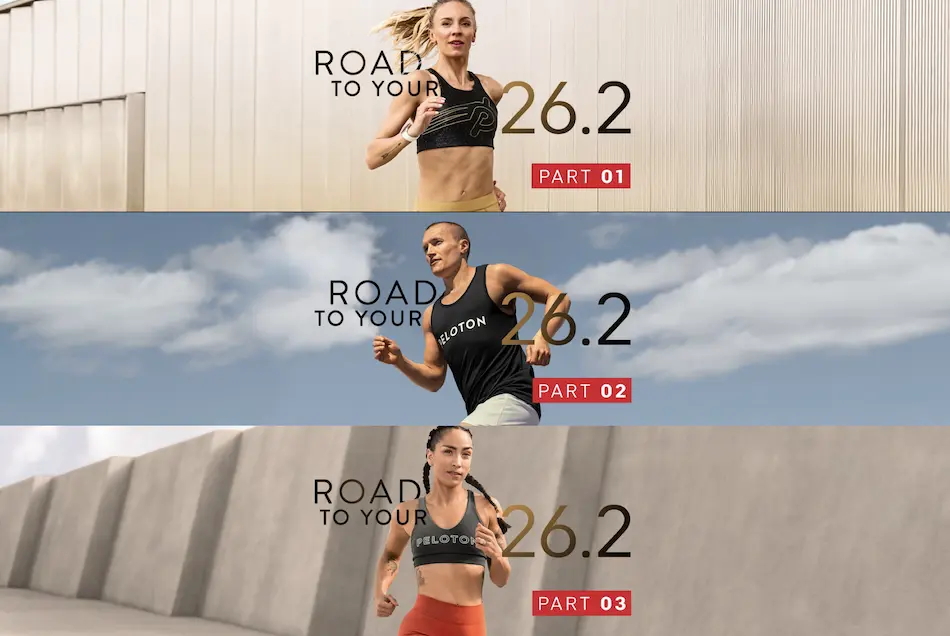 Within each section, you will find long-distance runs, as well as short intervals that strengthen both aerobic and anaerobic capacity.
It also includes a variety of peloton strength classes that helps to increase load-bearing tolerance, and strengthen your muscles, tendons, ligaments, and joints.
2. Road to Your 5k
Peloton has two 5K running programs. First is Road to Your 5K, which is basically a series of lessons for first-time runners who would love to get started with long-distance running.
This is a s great alternative to the popular running app, Couch to 5K, which is a running plan for absolute beginners.
Road to Your 5K is a 6-week challenge where you will do a combination of different forms of running (intervals, sprints, endurance runs) together with peloton walking classes and strength training.
This series of classes starts with beginner to intermediate level, and it builds up the training volume by replacing shorter classes with longer each week.
I think class is perfect for every newbie who would love to get started with running and is looking for a comprehensive guide that covers strength and cardio components.
3. Go The Distance: 5K
This is the second 5K running program. Peloton goes the distance 5K is the 6-week running program that helps experienced runners improve speed and endurance.
I like this program because it has many advanced running workouts like tempo runs that help to challenge your anaerobic threshold.
It also has many bootcamp and recovery runs, which I talk about it in my peloton for weight loss classes review.
4. You Can Run
This program for runners has a lot of useful tips and tricks to help you enjoy running more. By all means, this is not the hardest peloton program becasue it has only 2 workouts per week.
I recommend doing this program hand in hand with other classes or programs.
For example, you can combine this program with some peloton outdoor running classes to make your life more diff… challenging (wink).
5. You Can Run Outdoors
Peloton has two Outdoor running programs called "you can run outdoors". They are both kind of similar, but the difference is that the latest one is in the German language.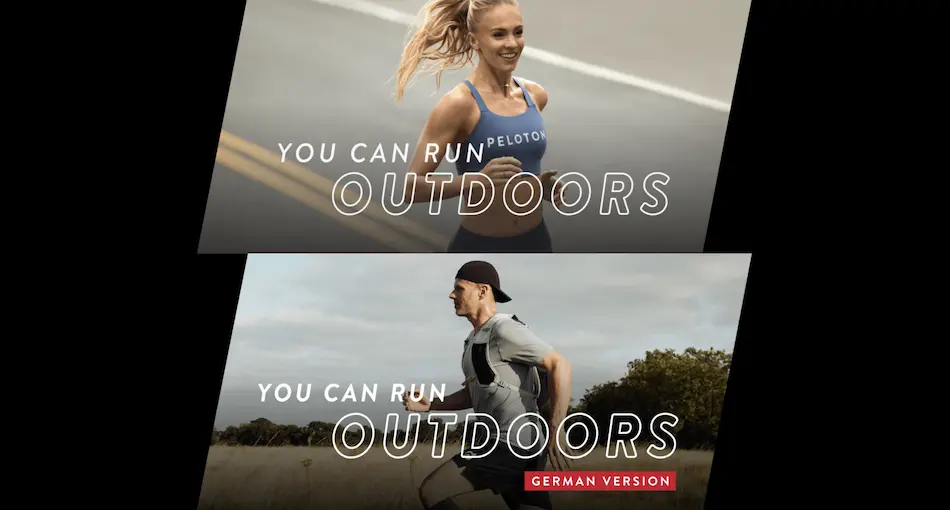 This is not one of your regular peloton tread classes you do at home. This is audio-only content that you can use while you walk or run outside.
Similar to the previously mentioned "You Can Run", this program has only has 2 "classes" per week. I did this once twice, and once I used it during my peloton elliptical training when I was out of town in the hotel gym.
6. Train Like Allison Felix
Train Like Allision Felix is a part of the peloton train with champion series where you follow along the workout plan of world-class athletes.
In this program, Peloton teamed up with Alisson Felix, a retired American track and field athlete to create a comprehensive 7-day running program.
So what does it feel like to train at the Allyson Felix level? I don't know because she is not part of the program! The instructors you see in this program are your regular peloton coaches, not a world-class runner.
6. Train Like Usain Bolt
This is another Champions Collections program from the peloton, this time with Usain Bolt, an eight-time Olympic gold medallist and one of the greatest sprinters of all time.
This is a 1-week program to enhance your track and field performance. This class consists of 10 strength, yoga, running, and meditation classes.
Classes
Peloton classes for runners are a wide category of single workouts that have one goal in mind; to make you a better runner.
Whenever your goal is to run your first 5k or train for a marathon, I'm sure you can find here something that fits your fitness level.
Here is the list.
1. Peloton Strength For Runners classes
If you're ready to improve your running performance, this is the first class I can recommend.
In a nutshell.
Peloton strength for runners has over 90 classes (it has a separate sub-category).
These workouts include full-body exercises and cover muscle groups that may be missed when you only run.
Classes vary in length, intensity, and difficulty.
The primary goal for all is to help you address the areas that need to be strengthened to make you a better runner.
Now, please don't expect that you will build some insane amount of strength or muscle mass.
Yes, these workouts can help, but peloton dumbbells are only up to 10-20 lbs, which is not enough to stimulate efficient mechanical tension for maximum hypertrophy.
Another drawback is that the longest class is only 30 minutes (you can always combine two shorter ones). Nevertheless, it's still a great program.
2. Peloton Cardio For Runners classes
Peloton doesn't include a designated "for runners" category. Nevertheless, I like to add HIIT Cardio to this list becasue it includes many specific moves that you don't typically do during running.
For example.
Lateral exercises help to reach those muscles that runners often forget to address. They engage your hip flexors, lateral side (TFL, IT band), gluteal muscles, and calf muscles.
Lateral work strengthens the adductors and gluteal muscles that not only help to extend the hip but also stabilize the pelvis and give you unilateral balance.
Many runners do a lot of movement in one plane of motion. In HIIT cardio you get to train in all planes of motion, similar to popular Beachbody classes. The difference between peloton vs Beachbody is that peloton is less intense.
Of course, I wouldn't build my running program based on those classes alone. However, adding just 1 class per week overtime can make a huge impact on your stability, speed, and performance.
3. Peloton Bike For Runners classes
Peloton has thousands of bike classes that are a great fit for runners. It's not only the perfect alternative for running during the off-season but also a decent way to work around the lactate threshold.
In a nutshell.
Peloton bike is good for runners because it works the same aerobic systems and similar muscle groups as running.
Cycling allows not only improves fitness levels but also significantly helps to reduce the impact on the joints.
A class that I like the most (and I think you will like it too) that helped to improve my 5K time is the power zone max ride.
Power zone max ride is a series of classes that help you train at your threshold. This is a 45-minute class where you gradually build up both resistance and cadence to get your heart rate high.
You can train for a marathon on a peloton bike
There is nothing wrong with using a peloton bike as a training tool for marathon preparation.
It not only can improve your stamina but also reduce the number of injuries because it lowers the impact of running.
4. Peloton running classes
Peloton has many tread classes that can help you improve your running game. One of the ways to become a better runner is to slowly but consistently increase your weekly mileage.
This means running progressively more distance. My favorite picks for both short and long distance are tempo runs and heart rate zone endurance run.
In a nutshell.
A tempo run is all about maintaining your max output for as long as possible.
This class is good for all levels because it doesn't require baseline speed (you start at where you feel most comfortable), but it does challenge you to reach your limits.
Heart rate zone endurance run is a class designed for long-distance.
There are no speed or incline intervals. It's all about being able to complete a 45 to 60-minute run in the best possible form.
Best Peloton Instructors For Runners
Choosing the best peloton instructor for runners is a personal thing.
Everyone is different and you won't know which one "clicks" or connects with you until you try them all (or most of them).
From my experience, Robin Arzon is one of the most knowledgeable (as well as one of the hardest peloton instructors) that I recommend you to try.
I like to listen to her because she always sounds inspiring, and even when I'm just getting prepared for the class, once I listen to her talking about motivation and challenges I'm already feeling like doing some pushups.
Conclusion
Running 5 to 10 miles a week is not enough to build strength in the legs. Strength training is equally important as endurance training.
Peloton strength classes help both beginners and advanced runners to accelerate their results, prevent injuries, and give an excellent framework to transform any running practice.
For me, the peloton app is a real gold mine for any aspiring runners. It not only has all the right classes to get you started but it also has many tutorials and hires professionals who eat, sleep and breathe running.