You can access the peloton classes library directly from your bike screen or from any mobile device that you've downloaded the peloton app. However, can you use a peloton without the bike?
In general, you can use a peloton without the bike. The company offers a peloton digital app where you can join all the workouts, without having a bike or a tread. Nine types of classes don't require a bike like strength, yoga, cardio, or outdoor running.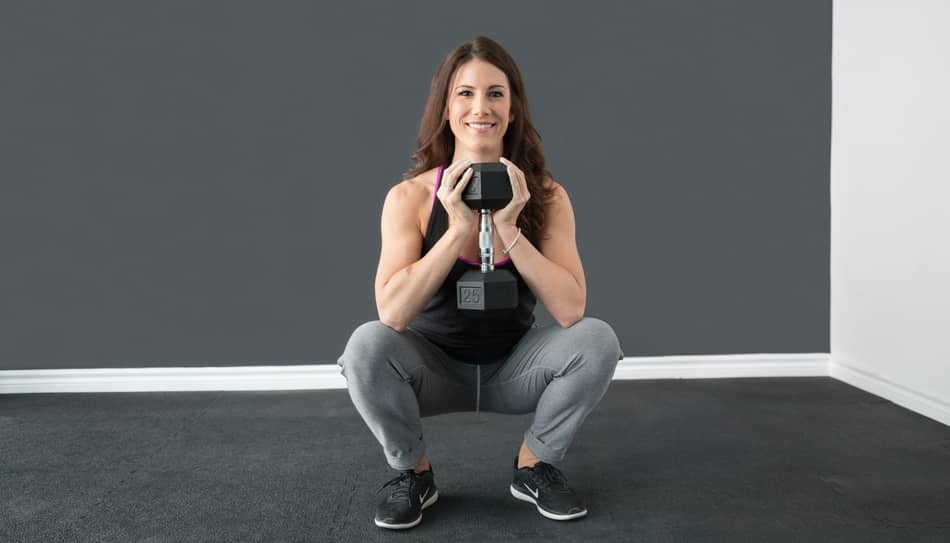 Keep reading if you wanna know how to get the most of your peloton app and which are the most recommend classes that don't require a bike or a tread.
Can You Do Peloton Classes Without The Bike?
As a whole, you can do peloton classes without the bike because all classes can be stream from the peloton app. Classes that you can do without the bike include strength, yoga, meditation, cardio, running, walking, stretching, and Bootcamp.
In fact, there are more non-cycling classes in the peloton app. This makes it even more valuable for everyone who just wants to join the class and doesn't have access to a bike.
What I like about the classes is they offer several exercise tutorials that you wouldn't get in any other app or even a live class. Those short single exercise breakdowns teach you how to safely perform an exercise (or a yoga pose), which is great for beginners.
Best Peloton Classes Without Bike
I have several clients who use peloton without the bike every day. All you need is a peloton digital available from any app store and sign up for a free trial. There are thousands of classes that don't require any cardio equipment, and even the bike classes can be done without the peloton bike.
Can you use a peloton on other bikes? In general, you can use a peloton on other bikes because the peloton app can be streamed directly from your mobile device like a phone or tablet. You can also connect a cadence sensor to your peloton app that will track your metrics, even if you don't have the peloton bike or bike+.
There is some limitation because you don't have full access to metrics and leaderboard. This means you cannot really track your performance analytics and compare them with the previous classes (more on that later).
#1 Strength Classes
Peloton strength is a series of classes that don't require a bike or a tread. It has over 2,500 sessions that are further divided by the duration or difficulty level. What I like about peloton strength is it can be done on its own, or as a combination with other workouts.
What equipment is needed for peloton strength classes? The equipment needed for peloton strength classes includes dumbells, an exercise mat, and a towel. Some classes don't even require any equipment at all as the exercises are based on bodyweight moves.
What I also like about the peloton strength series is it can be filtered further by class types like full-body, pilates, barre, or core. This helps to focus on the areas of the body that you need to strengthen. Plus, it can be done by all levels of fitness.
Learn more: Click here to learn more about "best peloton strength classes for beginners"
#2 Yoga Classes
Another class that can be done without the bike is the peloton yoga series. I always recommend this class for my clients who want to learn the basics of yoga but feel slightly intimidated going to the local yoga studio. It has several tutorials on how to do yoga poses.
This means you can take your time, regardless of your flexibility, and really focus on the positions that you need to improve. For example, if your hamstrings are tight, you open the yoga class that is specifically designed to improve your hamstring range of motion.
The classes vary in duration from 5 to 75 minutes and can accommodate highly skilled practitioners, as well ca complete newbies.
Still curious? Click here to learn more about "peloton yoga for strength and recovery"
#3 Running Classes
Peloton has multiple running programs that can be done either on the tread or even outdoors. They also have single classes that can work on your aerobic fitness, improve muscle perfusion, speed up recovery, or even teach you running skills.
I like the latter because if you want to run long-distance there are dozens of principles that can reduce injury rate like running technique, progression timeframe, or correct posture during the footstrike. You can learn all those details in the peloton tutorials.
So whenever you want to run your first marathon, or simply move more to lose extra weight, the peloton app has over 2,000 running classes that don't require access to a bike.
Wanna learn more? Click here to read about "peloton for runners"
#4 Bootcamp Classes
Peloton Bootcamp series can be done either with or without the bike. Hundreds of sessions incorporate any cardio equipment (on cardio exercise) together with strength training. This type of workout is similar to the OrangeTheory method.
Classes are between 30 to 60 minutes long and use a set of dumbbells (or just bodyweight) together with cardio time. However, you can still use the Bootcamp class without the bike. You can incorporate any cardio equipment (rower, tread, step master) or simply power walk.
In fact, you can even substitute cardio parts with exercises like farmers' walks, jumping jacks, or anything that will keep up your heart rate.
Learn more: I've done a comprehensive tutorial on how to get the best results from your "peloton bootcamp", which I recommend you read.
#5 Cardio Classes
Another class that doesn't require a peloton bike is the cardio series. Those types of classes are similar to very popular T25 or Insanity workouts, where you use just your own body weight (or small weights). Here you will see a lot of high-intensity interval types of moves.
If you like to get your heart rate up in a short period of time, those classes are a perfect fit. They can be done on their own, or as a part of a more compound workout.
What I like about peloton cardio is they have also options for dance (something like a Zumba class) and family sessions (which can be done with kids). I use peloton cardio as my conditioning, typically at the end of my strength training.
Learn more: Click here to read more about "best peloton classes for weight loss".
How To Do Peloton Without The Bike?
Peloton Workout Plan Without Bike
The best way to create your own peloton workout plan without the bike is to include a variety of classes. This allows you to target all components of fitness like strength, flexibility, endurance, power, or motor skills. Which not only gives better results but also improves your overall fitness.
You just need access to the internet and a peloton digital app installed on your laptop or mobile device. From there, you simply open the app and select which class you want to join. You will notice that the classes can be filtered by duration and difficulty level.
Here is a 7 days example of how you can build your own peloton fitness program without the bike.
Day
Peloton Class
Monday
20-minute Glutes and Legs Workout
20-minute Yoga Flow
Tuesday
30-minute HIIT Cardio
20-minute House Walk
Wednesday
45-minute Fullbody Bootcamp
Thursday
30-minute Power Walk
Friday
30-minute Tempo Run
20-minutes Restorative Yoga
Saturday
20-minute Upper-Body Strength
30-minute Hike Walk
Sunday
30-minute Restorative Yoga
Peloton Workout Plan Without Bike
As you can see, I've included two types of workouts on most of the days. This helps to add variety. All you need is to reduce the class duration and once one class is done, simply carry on to another.
There are some principles you need to remember when you want to combine the classes.
Always do warm-up before the class (most of the peloton classes include warmups anyway).
Start from strength and HIIT first (strength or HIIT sessions stimulate your sympathetic response. This helps you to have more energy for the class.
Do stretching or yoga as a second workout (Yoga and stretch are more relaxing classes. They stimulate your parasympathetic response. You want that after your main wokorut).
Allow for at least 1-2 day off (schedule in advance at least one day where you can recover. This doesn't means doin nothing. This means you can do something more relaxing to help you down-regulate).
Is The Peloton App Worth It Without The Bike?
As a whole, the peloton app is worth it without the bike because you get access to over 22,000 on-demand classes across 11 different categories. Plus, 15 peloton programs range from 1 to 18 weeks and several tutorials of single exercises, yoga poses, or movement skills
How much is the peloton app without the bike? As a whole, access to the peloton app without the bike requires a monthly fee of $12.99. The company provides a first-month free trial where you can check the app, try the classes, and see if this is something you're looking for. However, you're still required to provide your payment details.
Peloton Leaderboard Without Bike
Getting on the peloton leaderboard means you can see your metrics and compare your results from the current ride with others as well as with all-time best records. This means you can see the best historical data and best performers from that ride.
Can you get on peloton leaderboard without peloton bike? In general, you cannot get on the peloton leaderboard without a peloton bike because this feature can only be reached directly from the peloton screen. It is only available for people who use peloton bikes and have purchased all-access membership.
Can you see leaderboard on peloton app? As a whole, you can see the leaderboard on the peloton app in the right corner. However, this feature is limited on the peloton digital app because it only shows you who is in the class. It doesn't show you any metrics, performance, and stats for each ride.
Learn more: Click here to learn more about "peloton classes on laptop"
Conclusion
As you can see, you can get peloton classes without the bike. According to statistics, over 90 million classes are done in the peloton every 3 months, which mostly is by the people who don't own the bike. This shows that the peloton is getting more and more popular.
In the past, they used to have only bike classes. However, today you can find thousands of other non-bike sessions that you can stream on-demand for the price of a large coffee.